WEANING 2017
We just love weaning time! Once again, we  have been really happy with the standard of calves and their weaning weights this year
Following the weaning musters ,the commercial and stud calves are all weaned together in the Main Yards where they are fed hay, walked through  morning and night, then drafted into steers, commercial heifers, stud bulls and stud heifers. Calves are then vaccinated for Redwater and taken out to their respective paddocks that have been spelled and fresh.
Our Stud calves are "droved" home  to the Home Yards and adjoining smaller paddocks where they receive another week or so of intensive judgement to assess them further for temperament and possible structural weakness. The few that do NOT meet the criteria are culled immediately and the remaining herd  of bulls is then "droved" over to our Glenleigh " paddocks to grow out, before they are  moved to the "Glenleigh" Bull Paddocks ready as Grass-fed Paddock reared sale bulls as 2 year olds.
Some moments from our weeks  of weaning below
---
Bringing in the paddocks to wean…..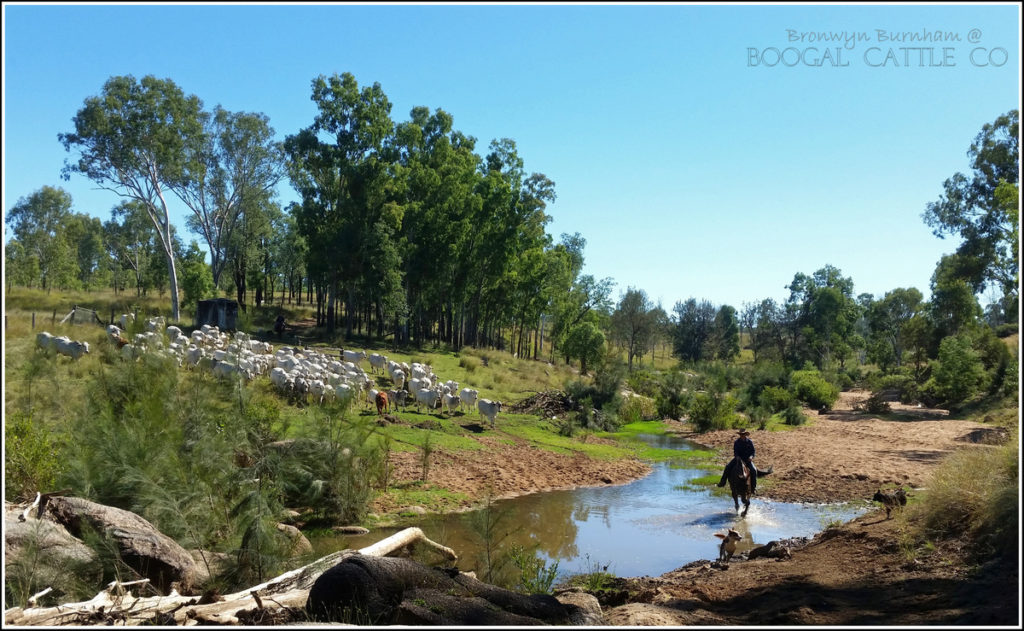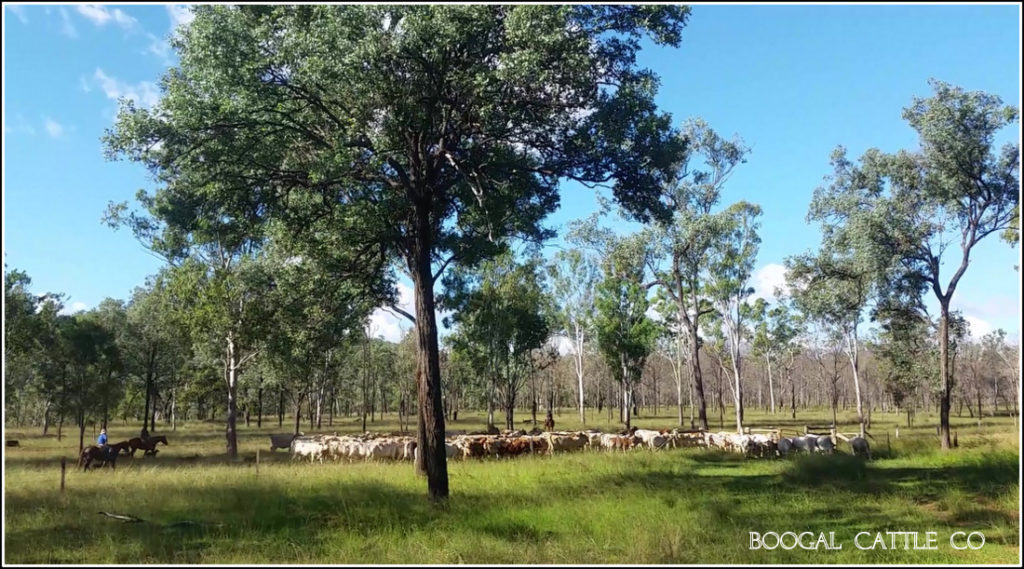 The Main Yards begin to fill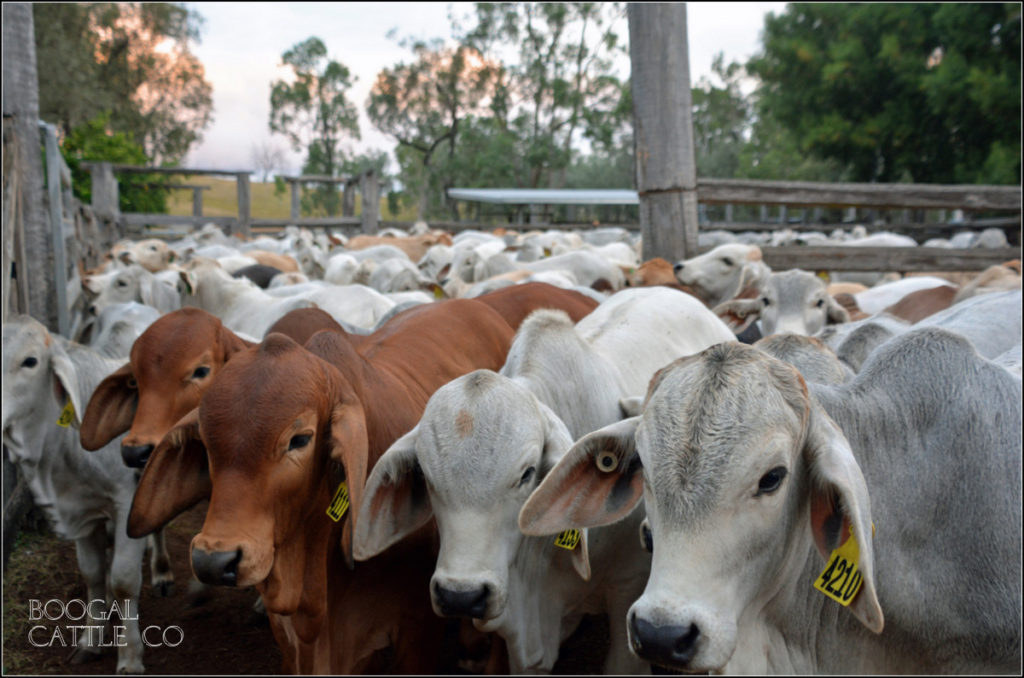 Good hay and a peachy sunset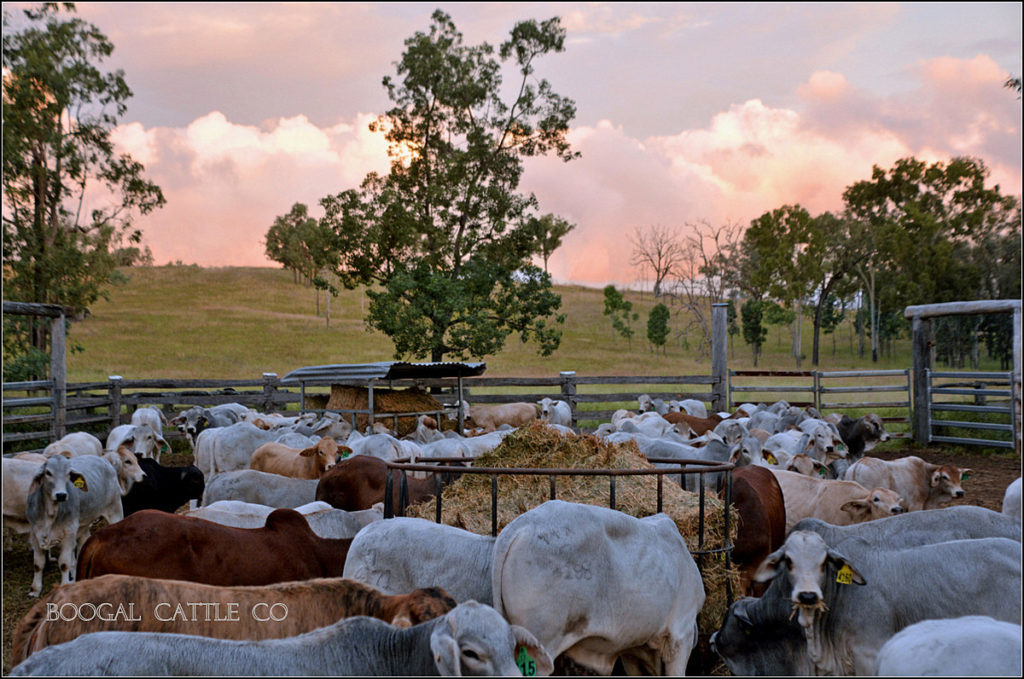 Another day ends in a blaze of glory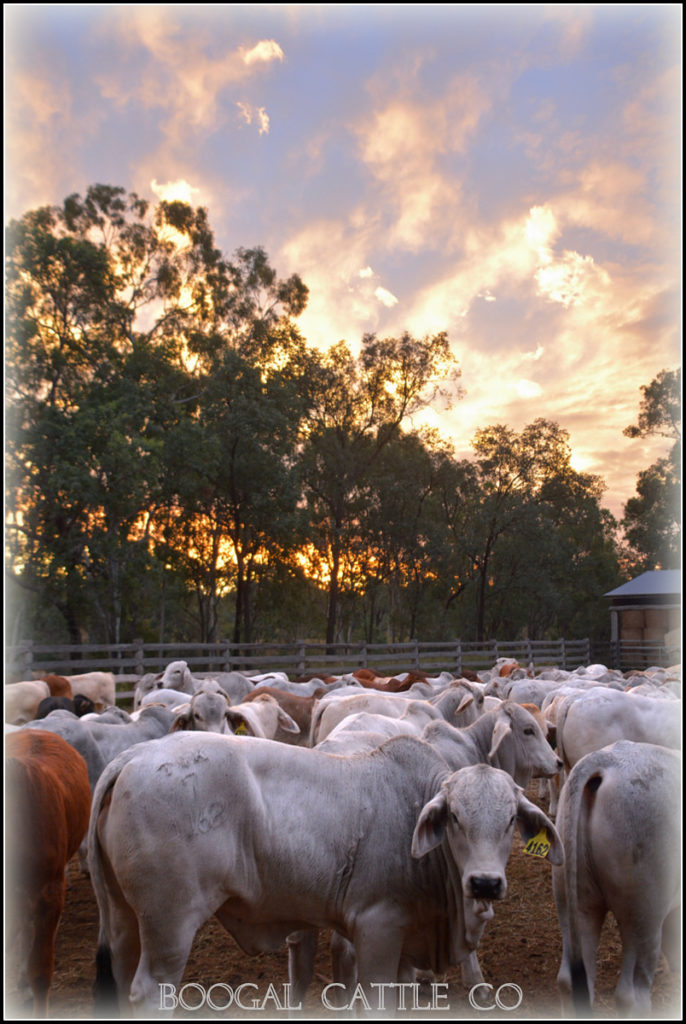 Sleeping happily….. 'protector' close by!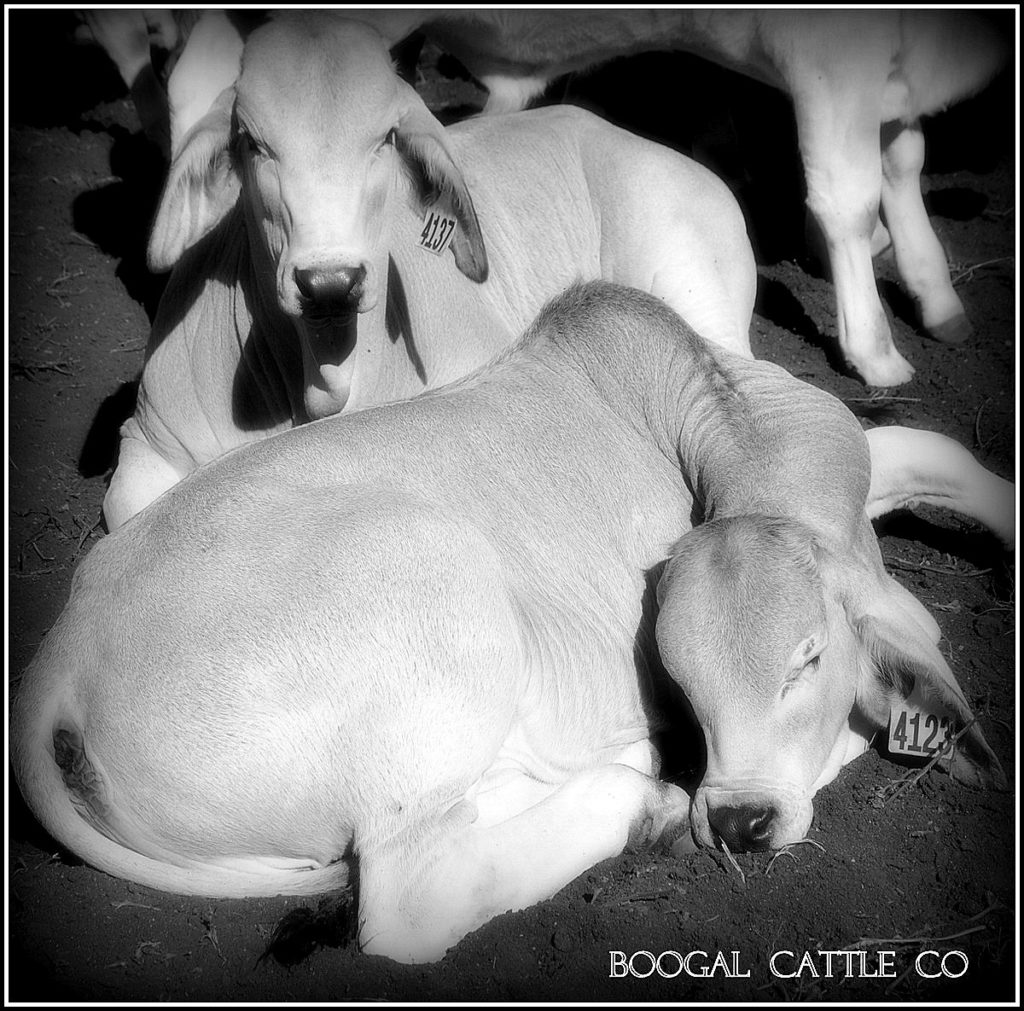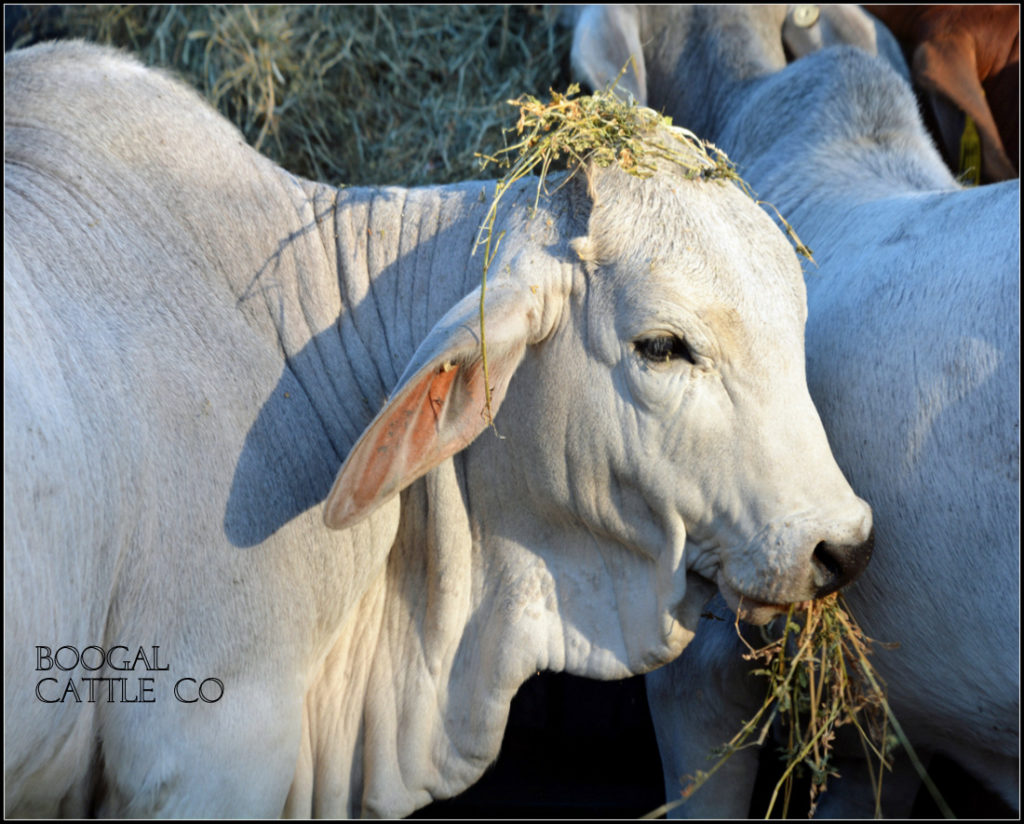 Sticking with their own !
The more the merrier ! Grandkids enjoying the weaners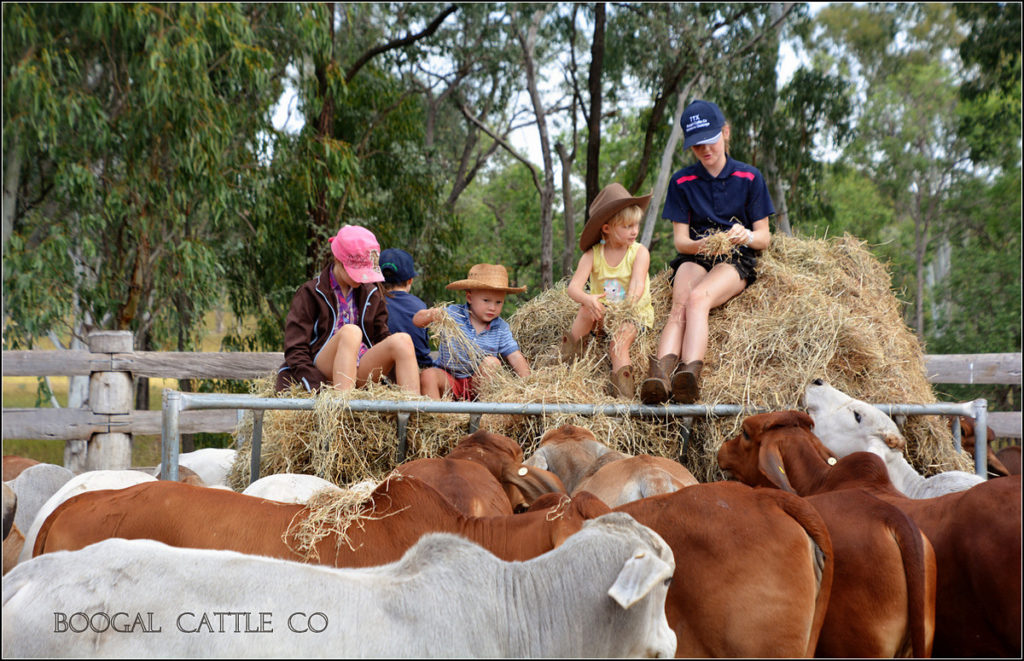 Prue works her magic while Madison teaches young Max !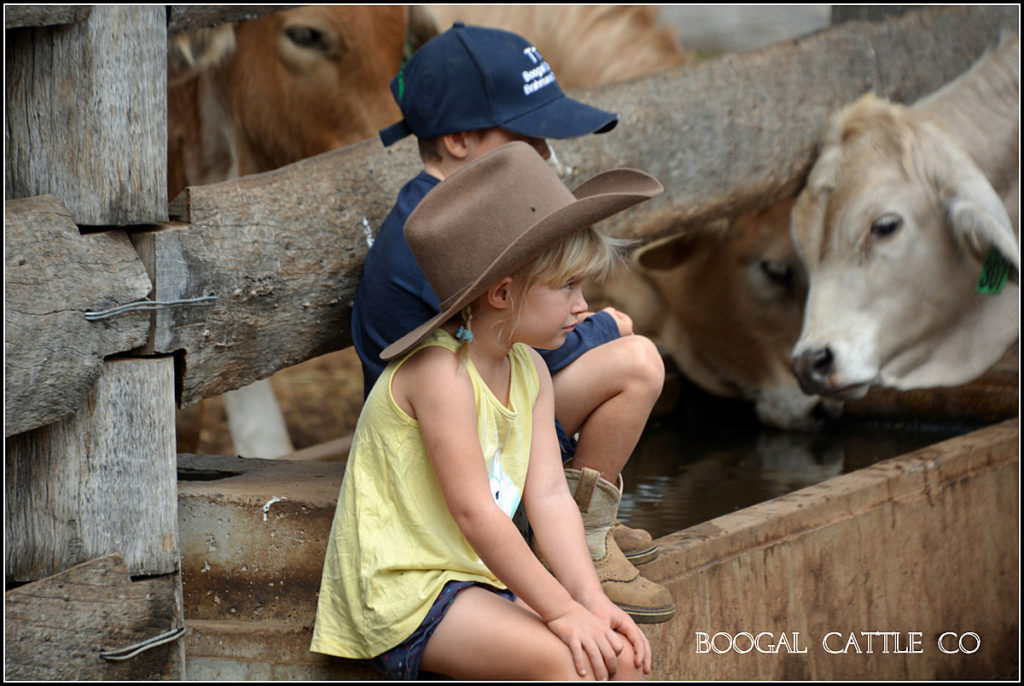 Yarding up…. to weigh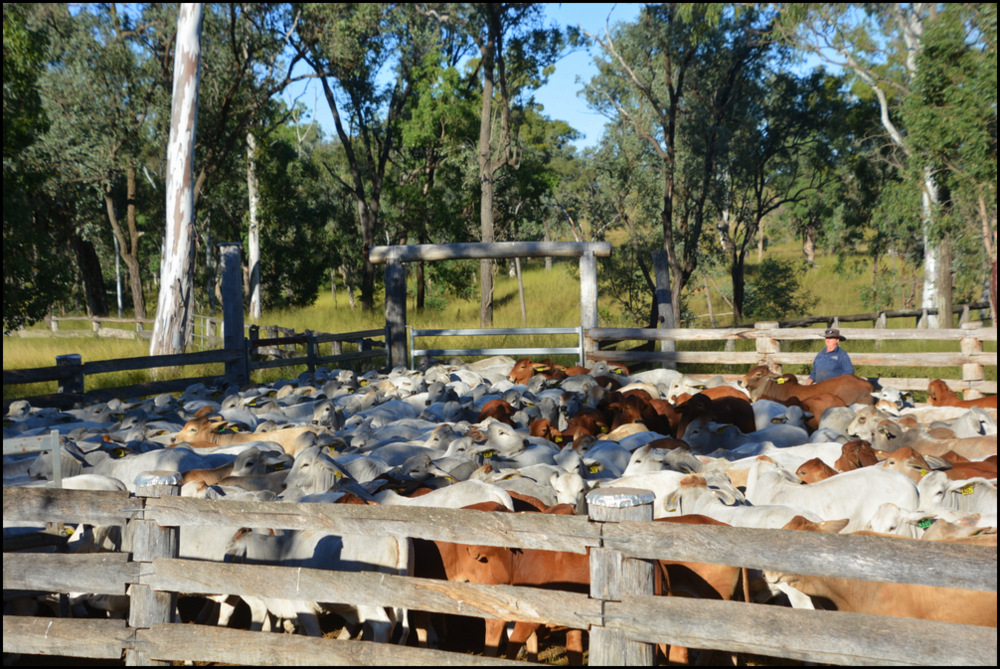 All hands on deck!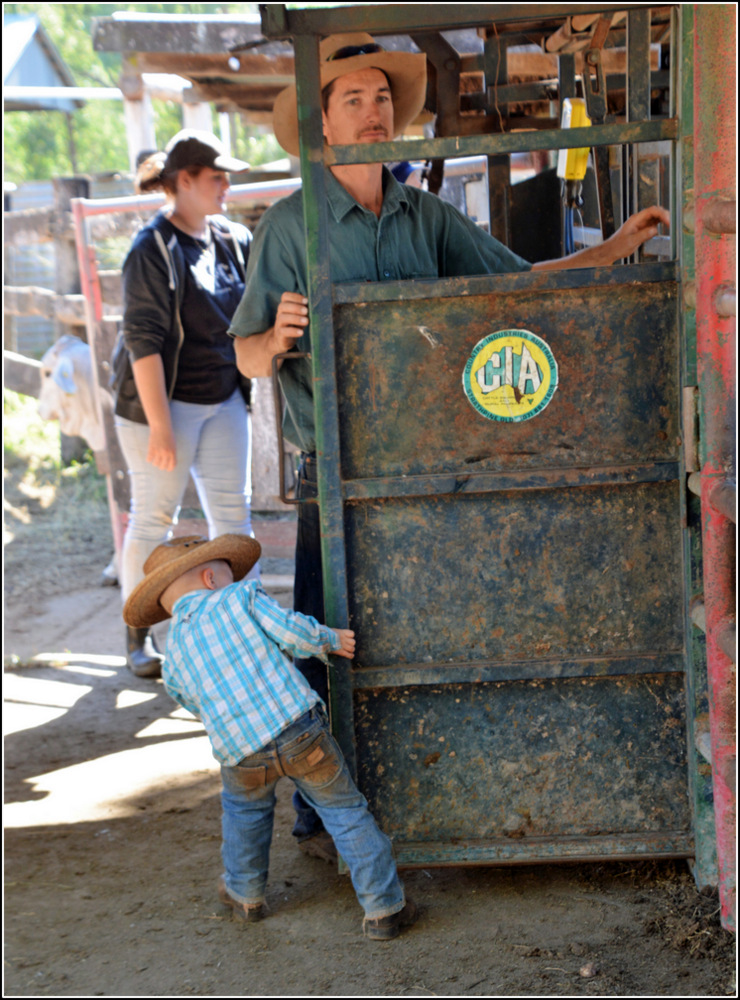 Another day ends ….Tex  with Janelle and young Max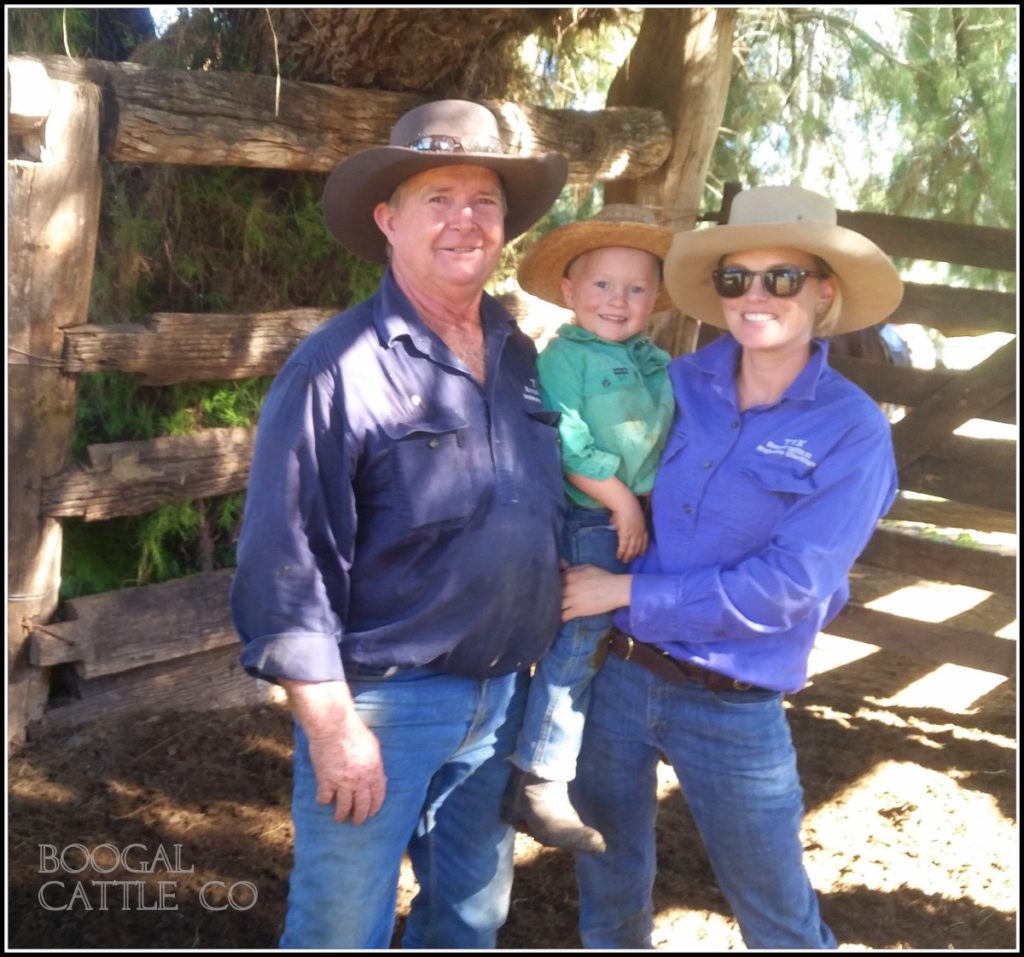 Commercial heifers head out up to their new paddock
Coming down the banks of  Boogalgopal Creek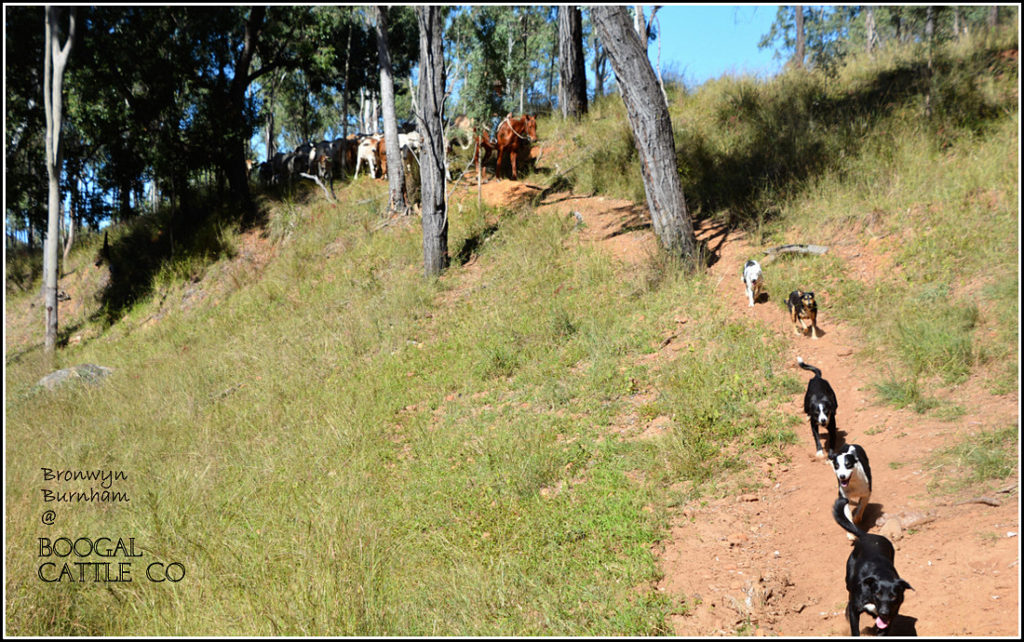 Steers head out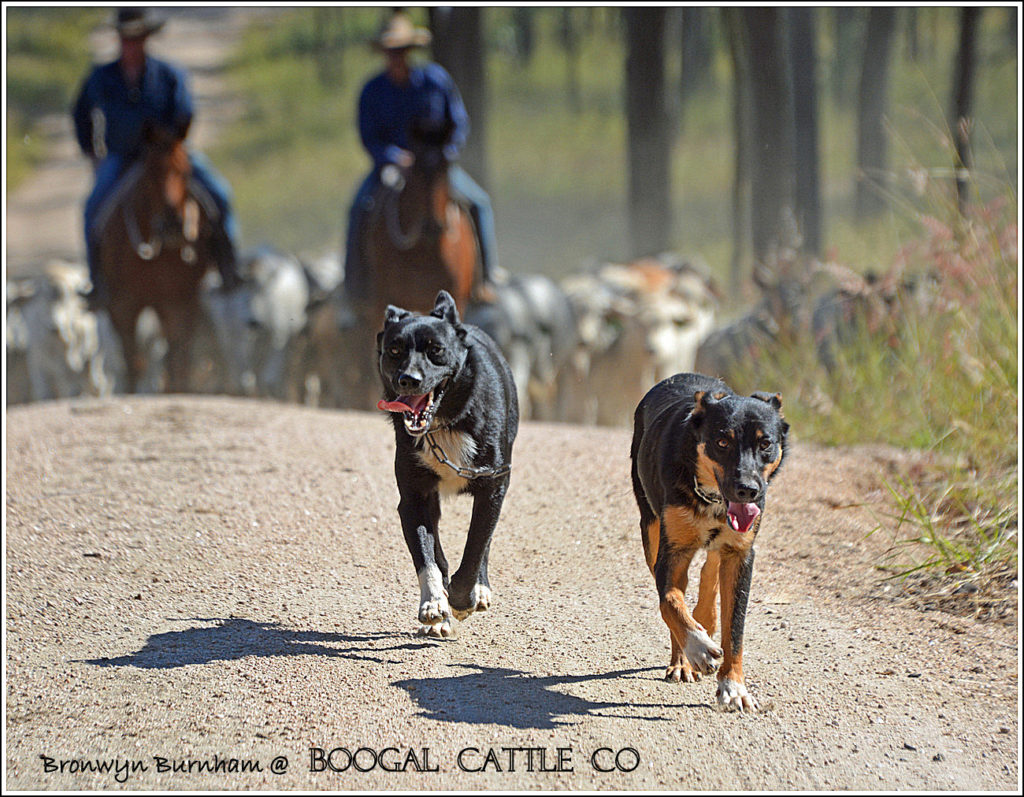 Crossing Lockhardt Creek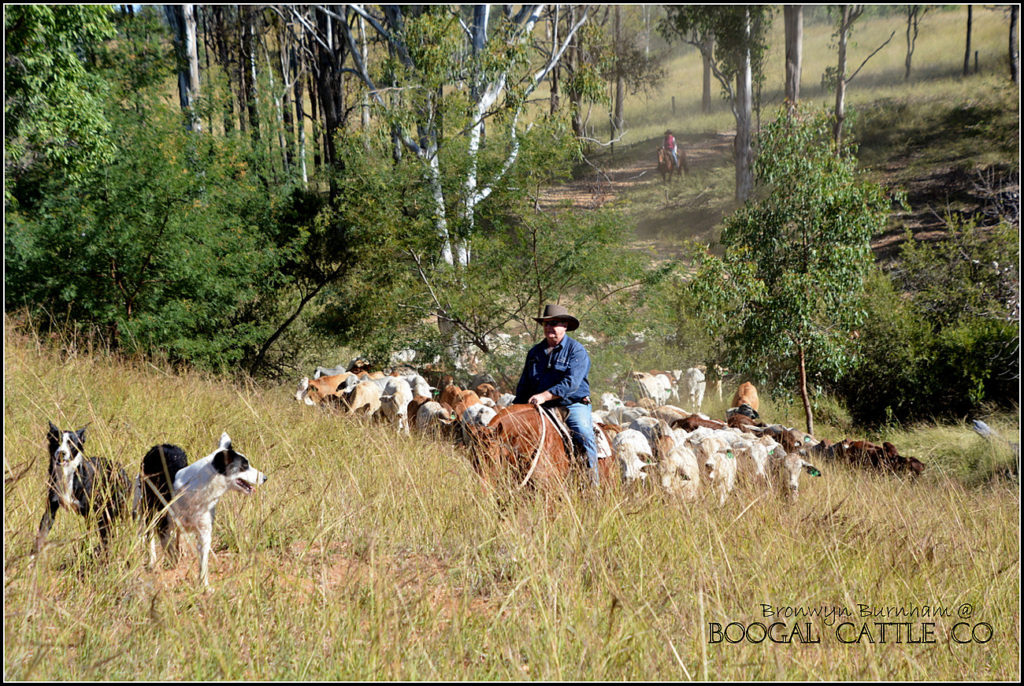 Steers are happily settled as we leave them in their paddock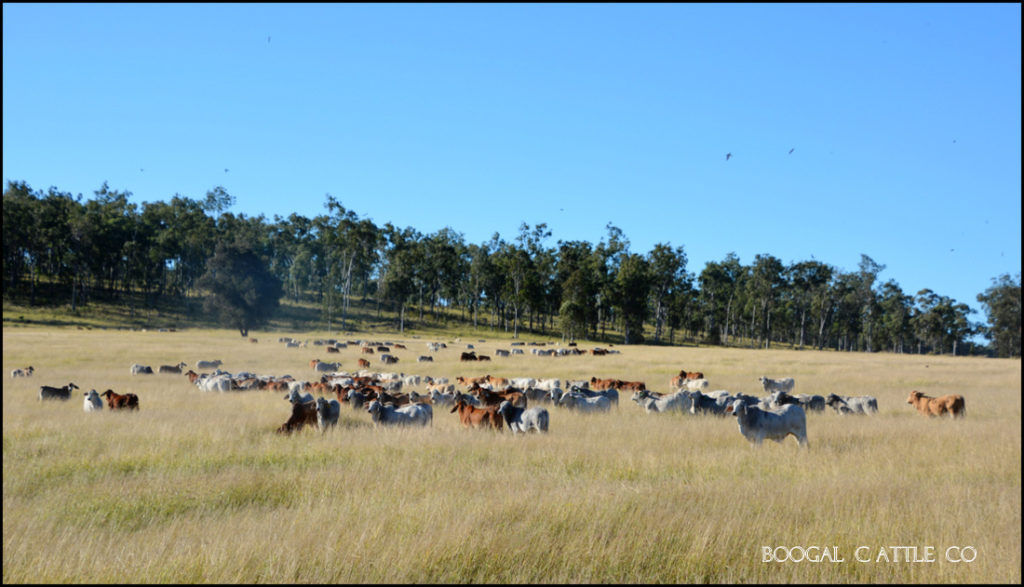 STUD WEANERS leave the yards for the first time.. behaving beautifully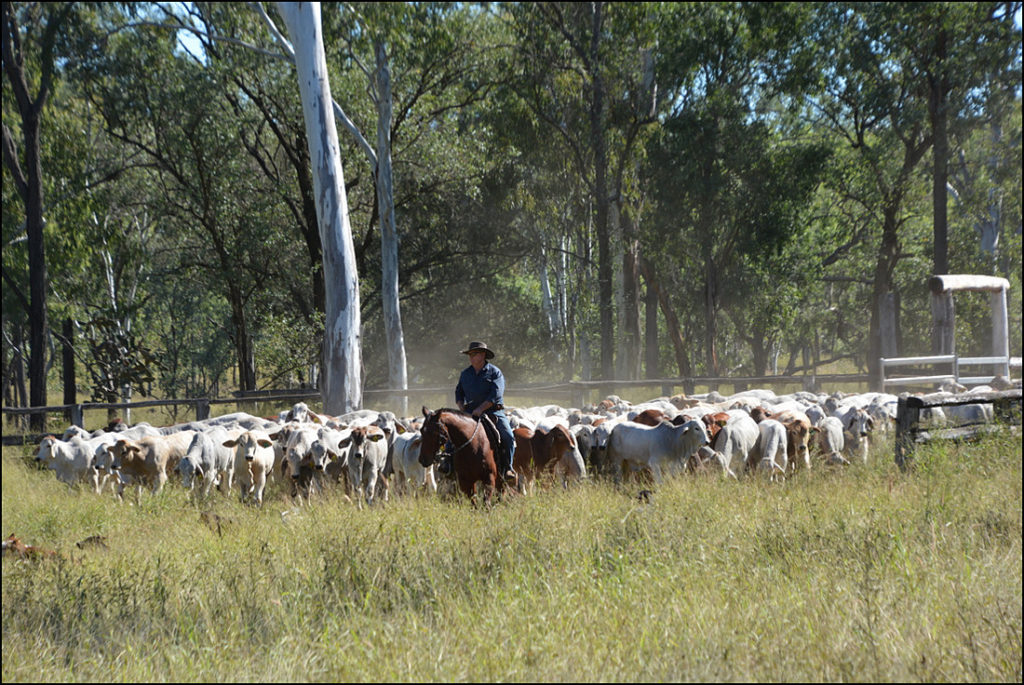 On the road and enjoying the walk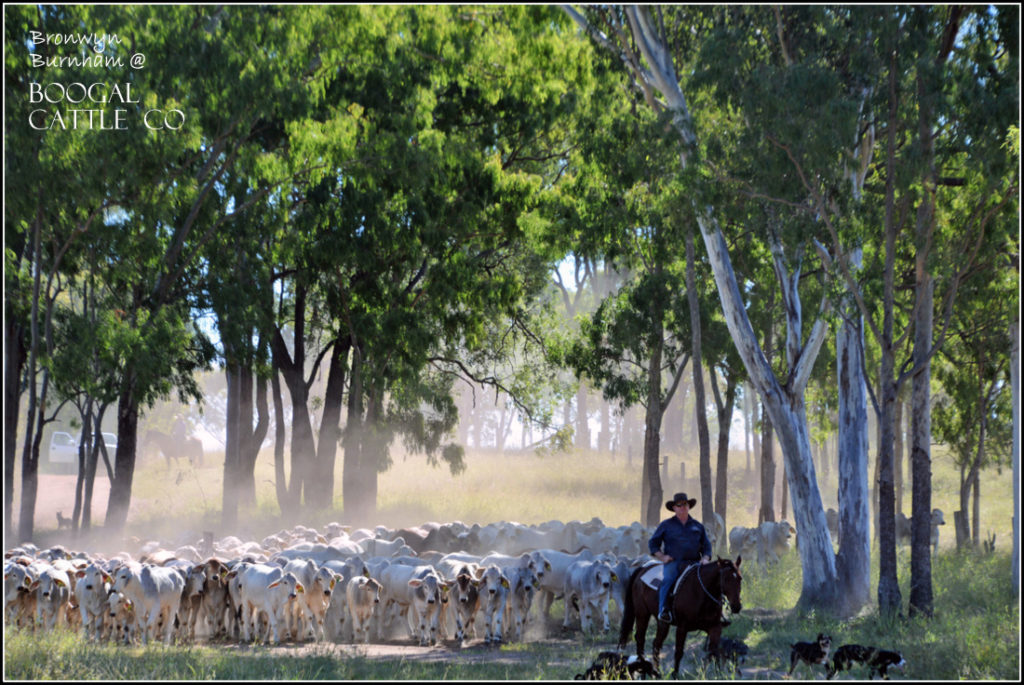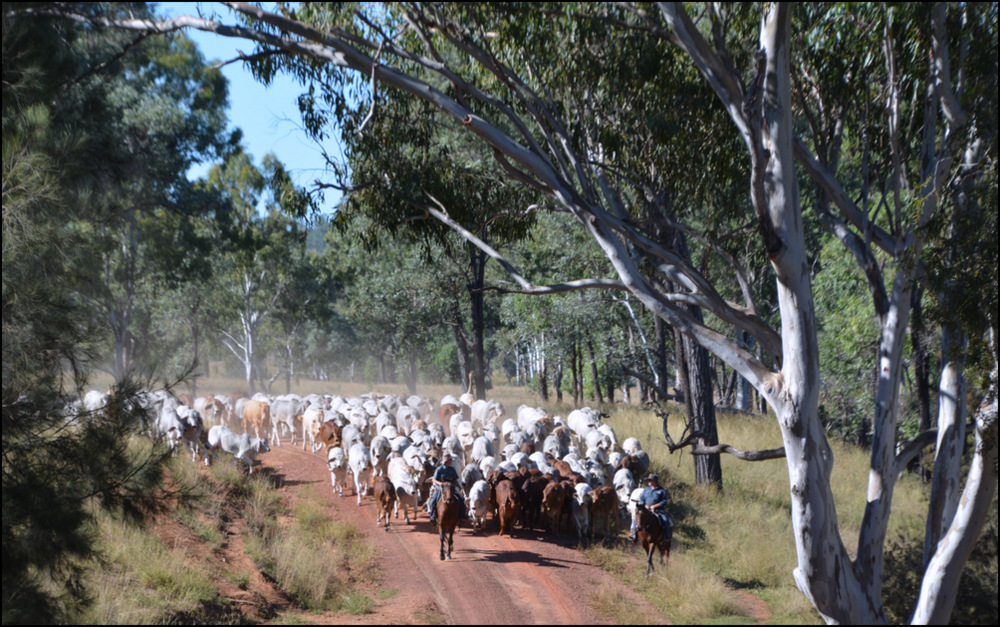 On the last few kms to the Home Yards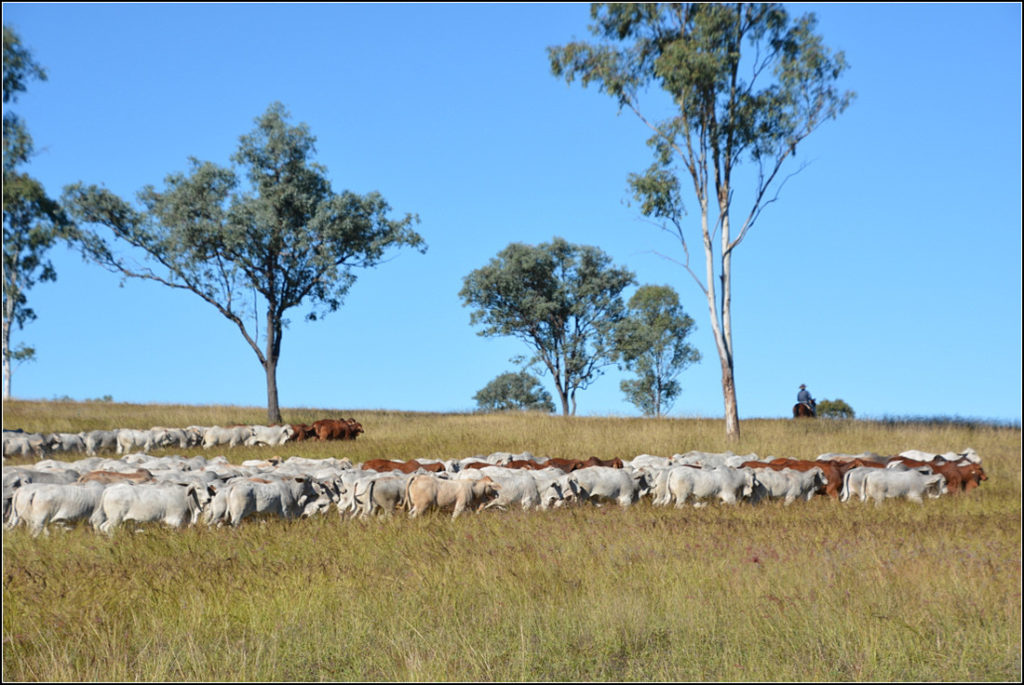 Once back at the Home Yards,Lance assesses the weaners further for temperament and structural soundness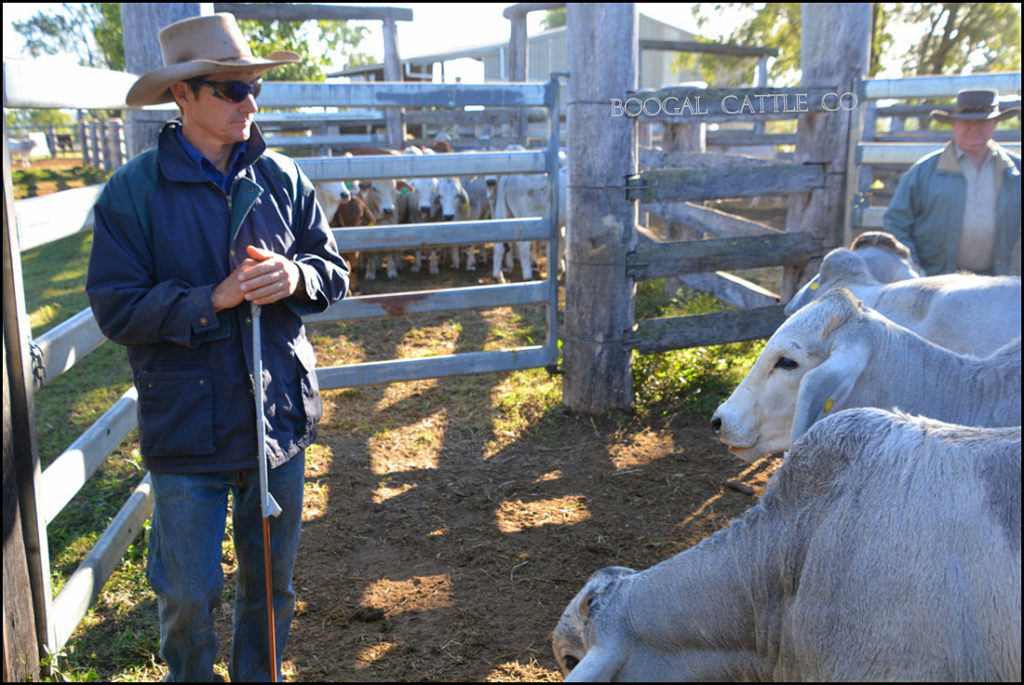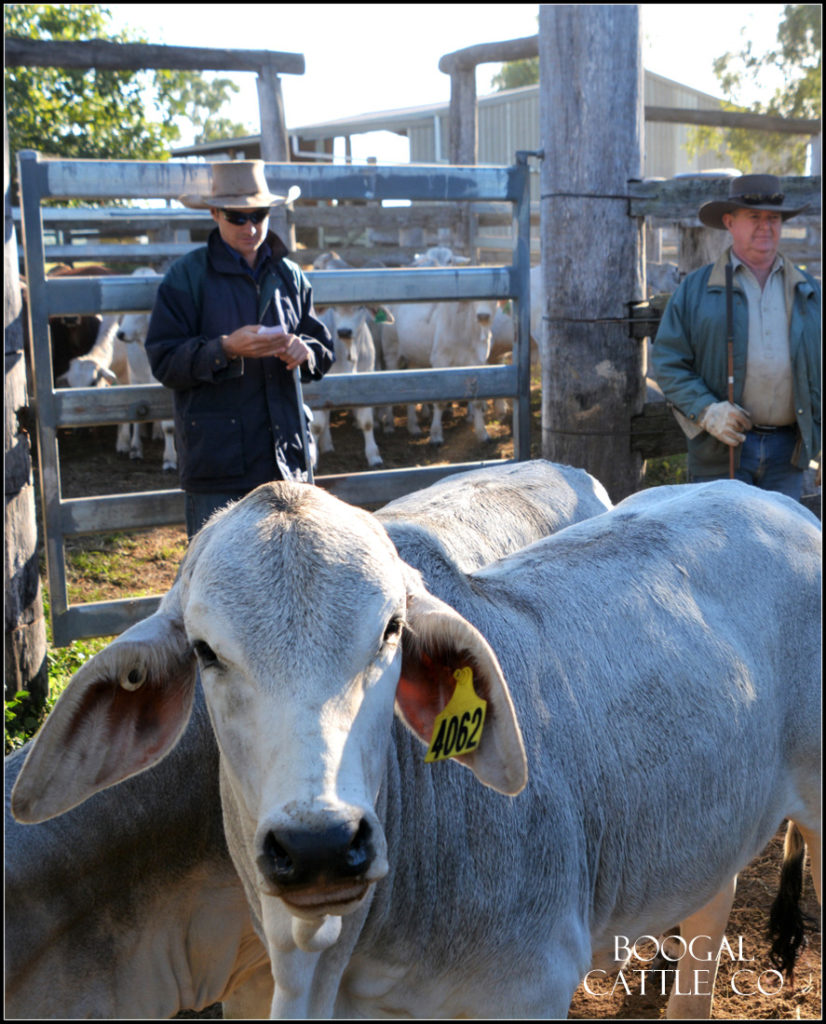 After a week or so, we take the final ride with the stud weaners  from Home Yards to "Glenrock" paddocks.
Can't help but smile with this handsome looking well behaved mob!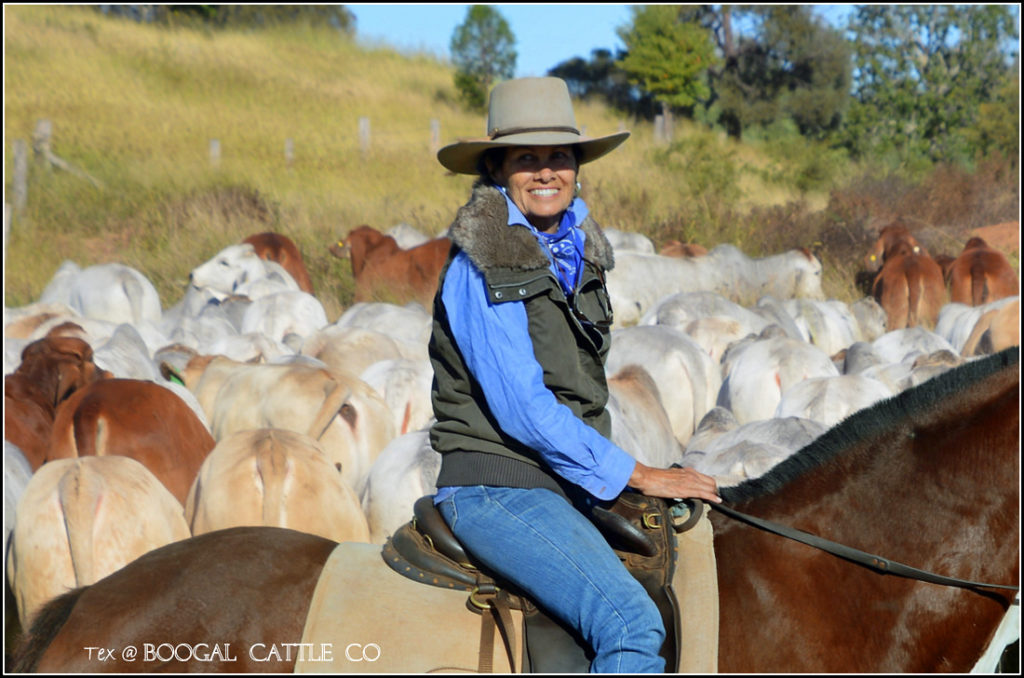 …and the last walk begins!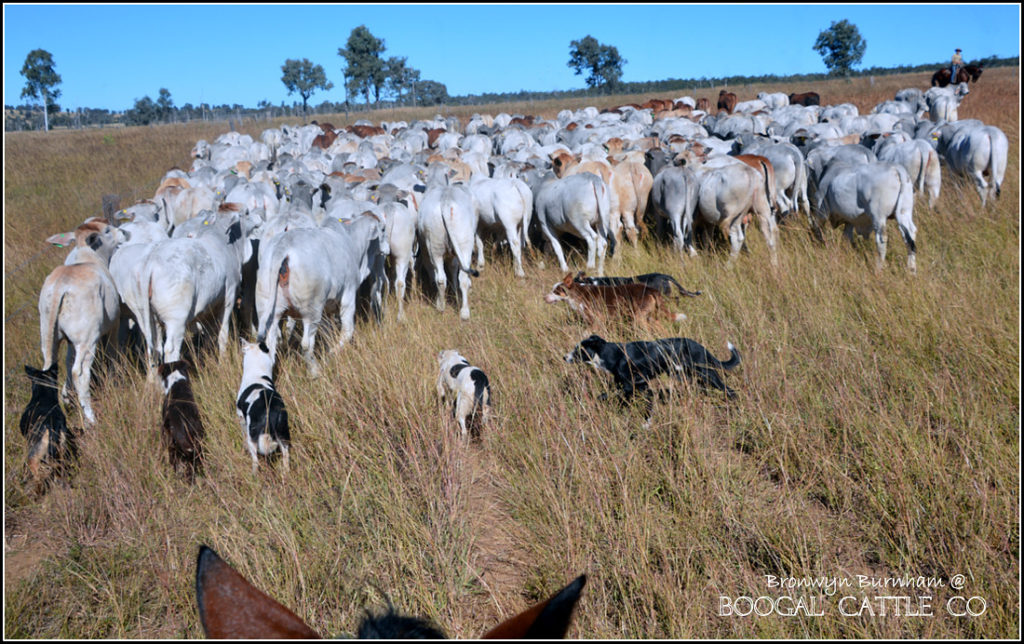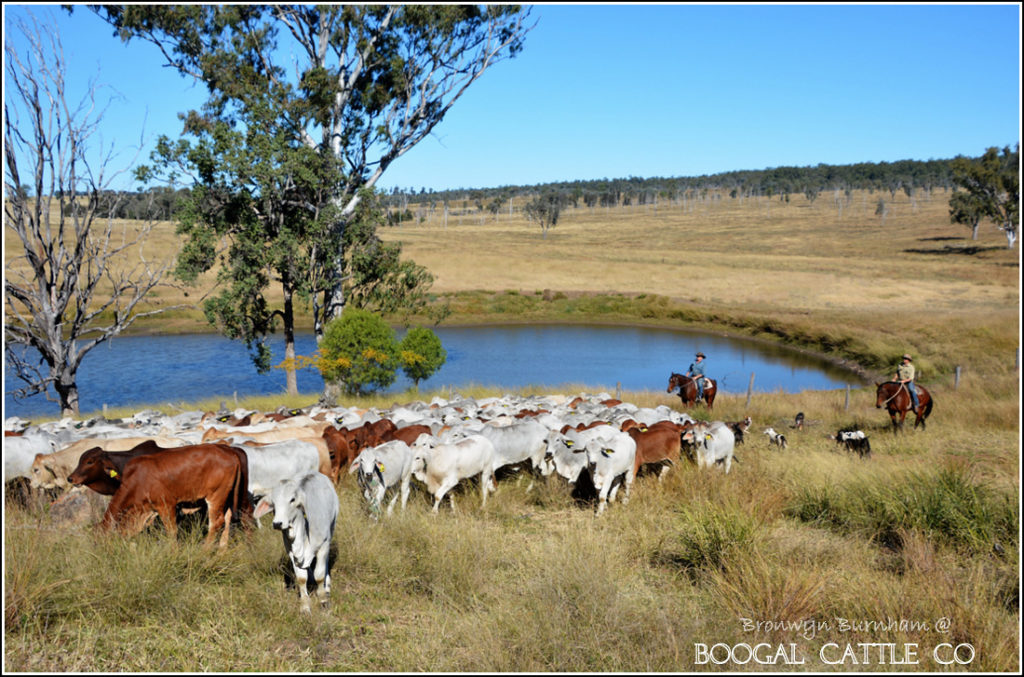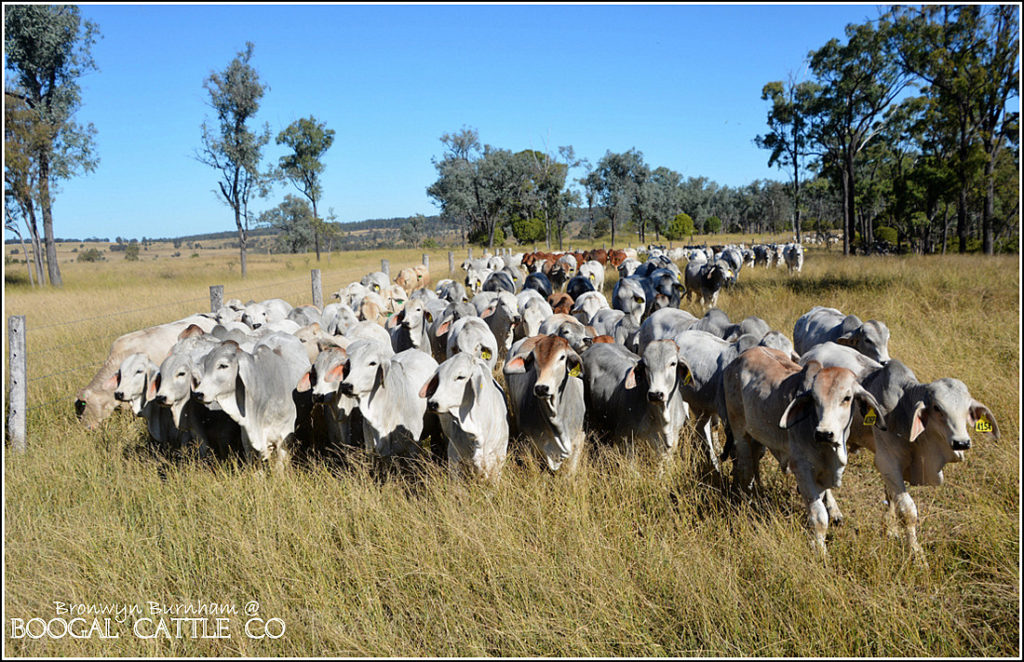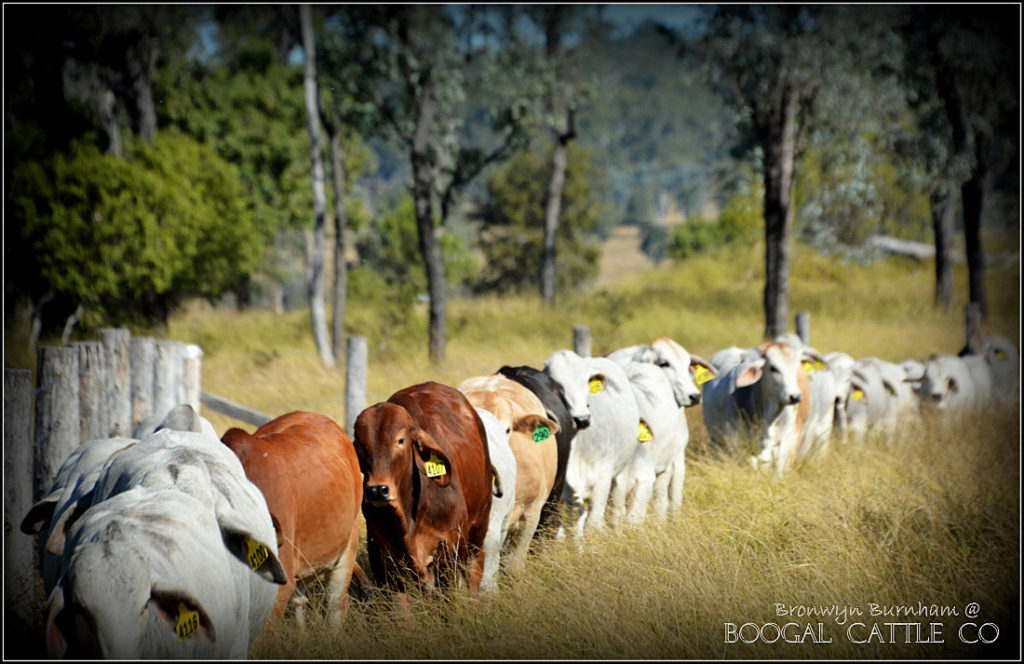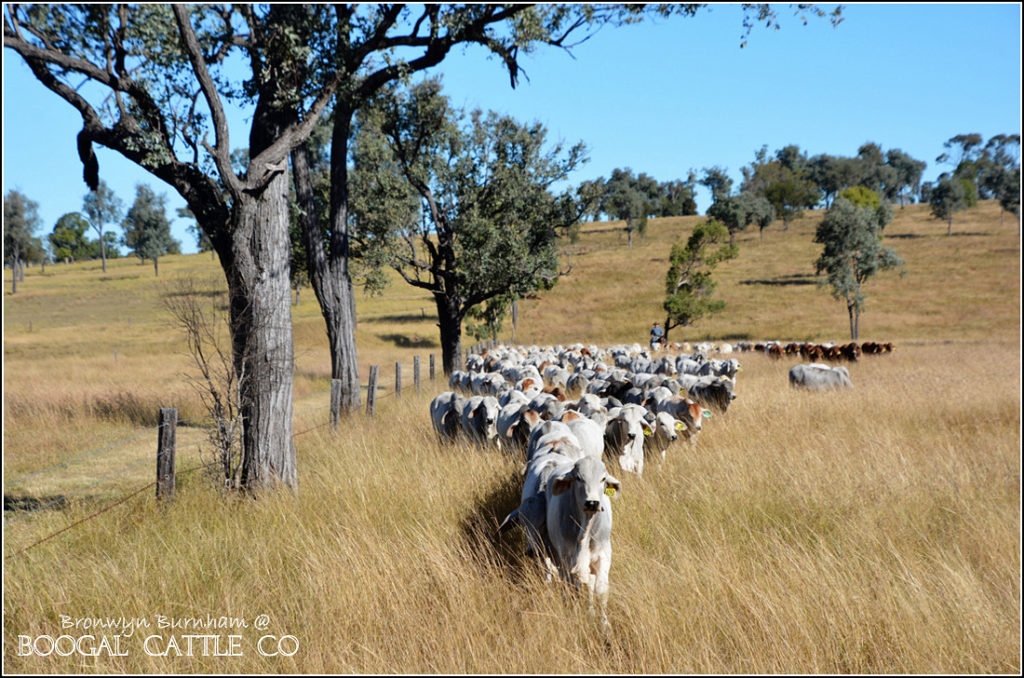 A welcome drink …. and it's back on the road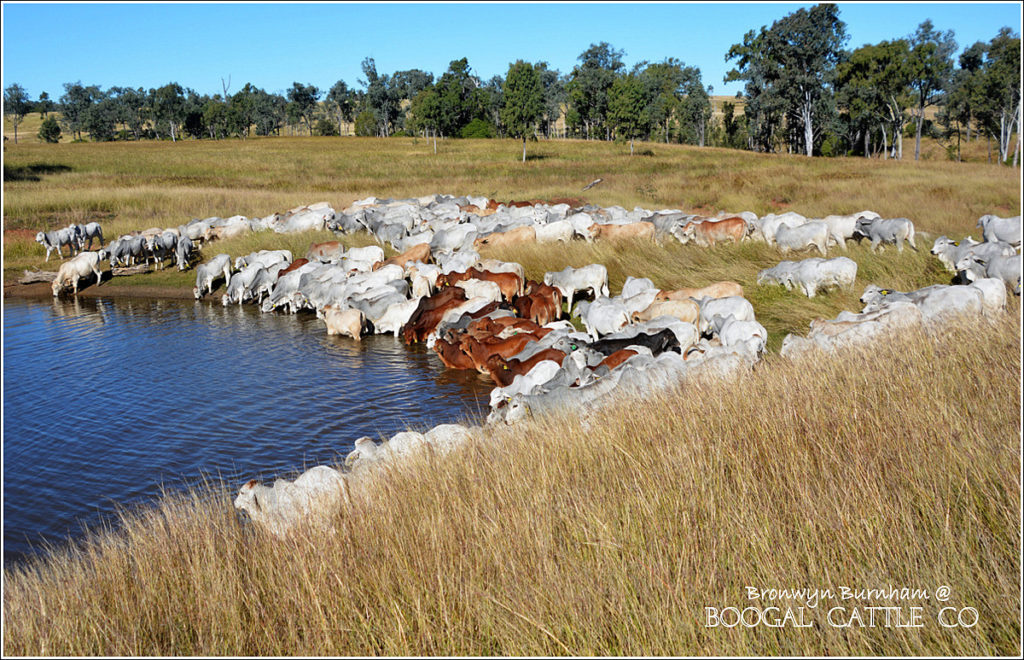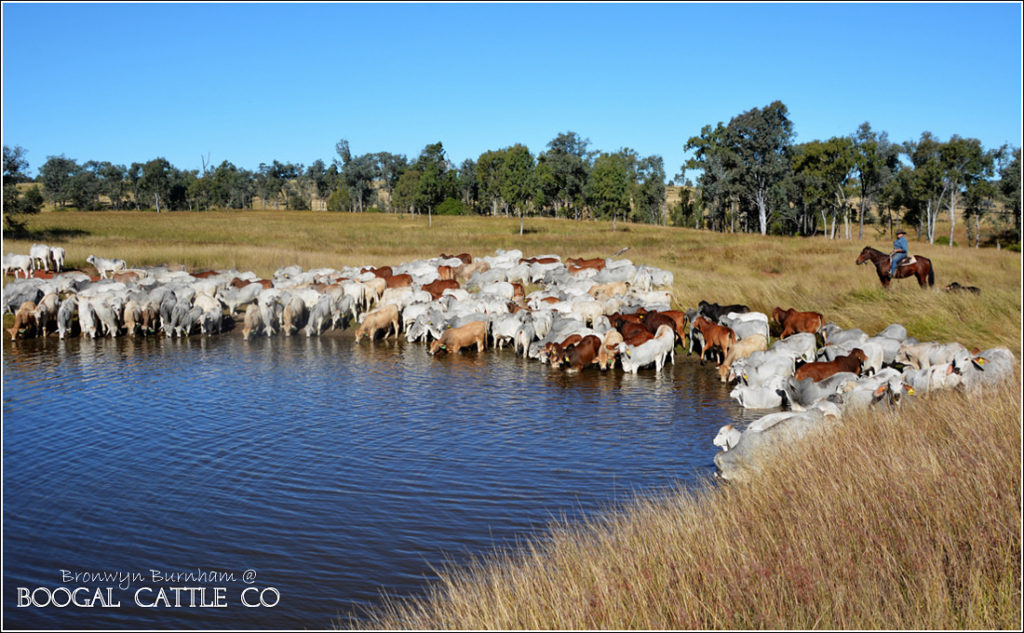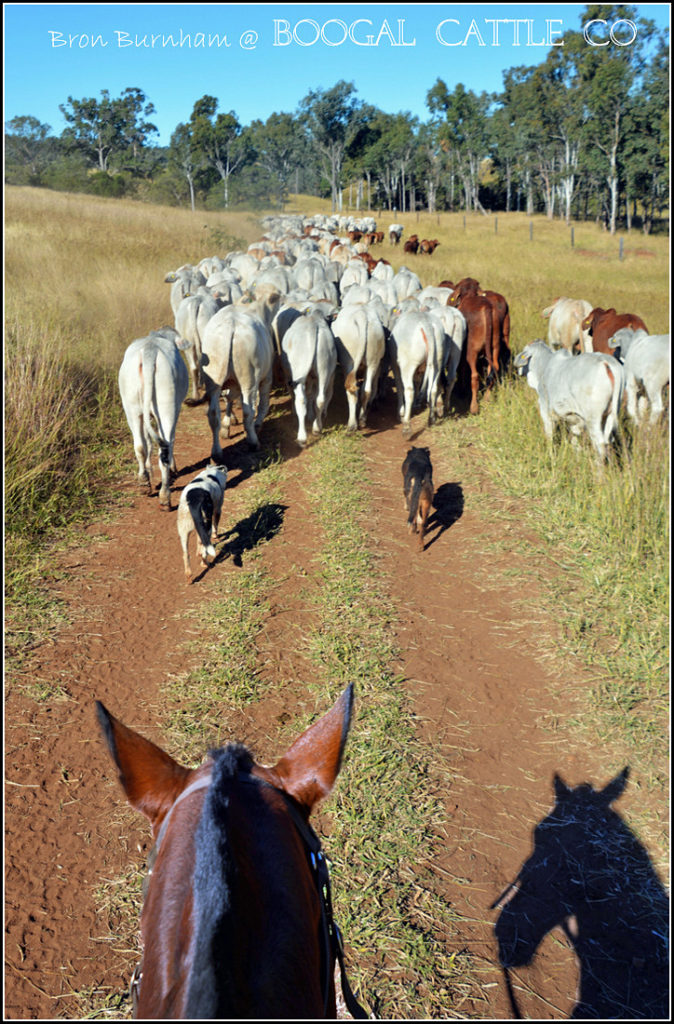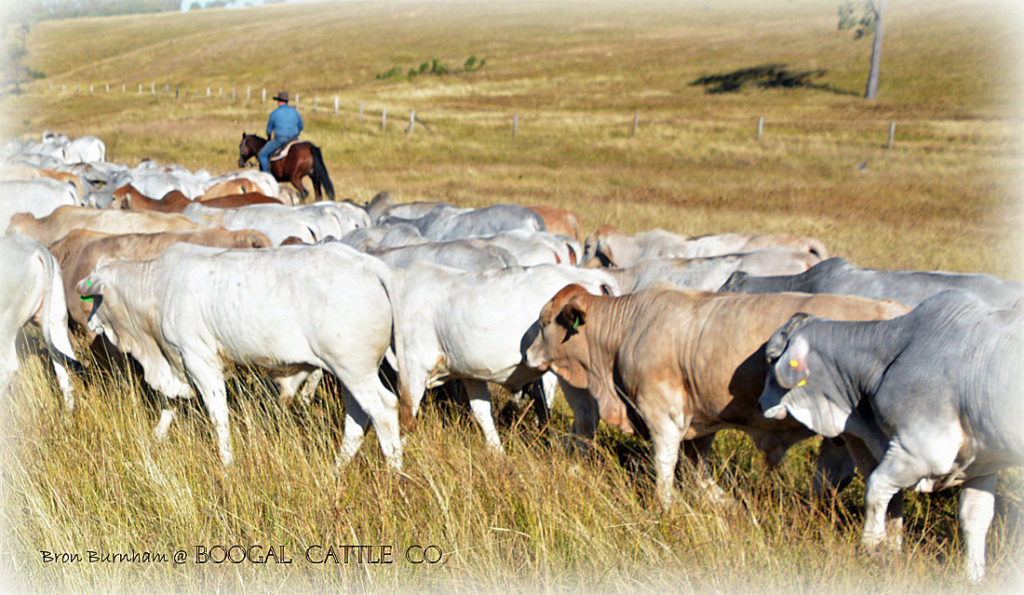 Mob moves off the water….almost there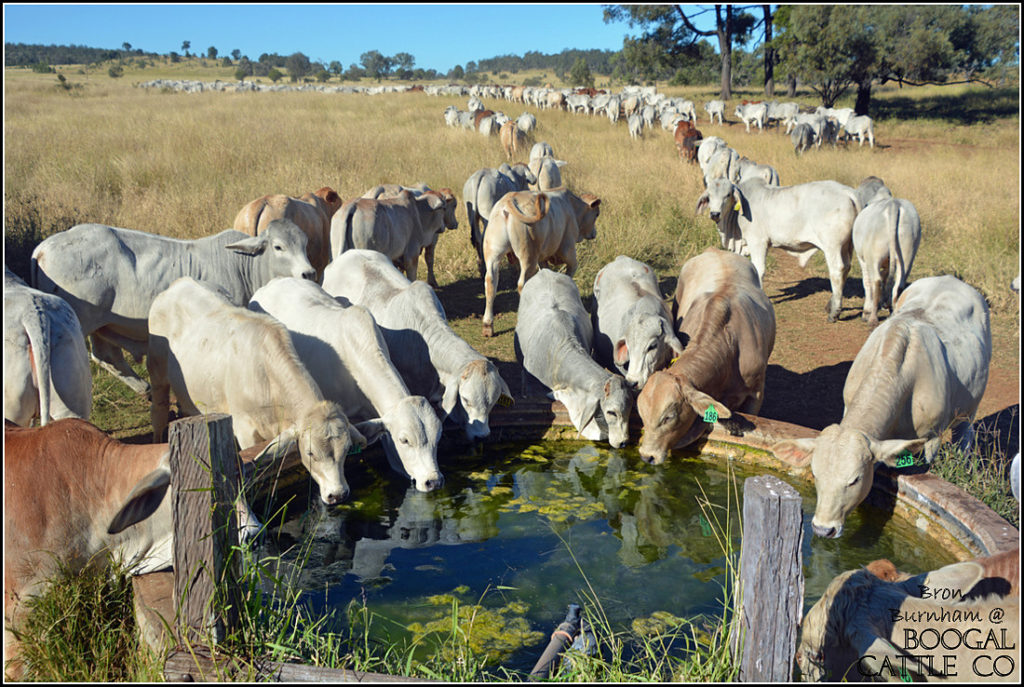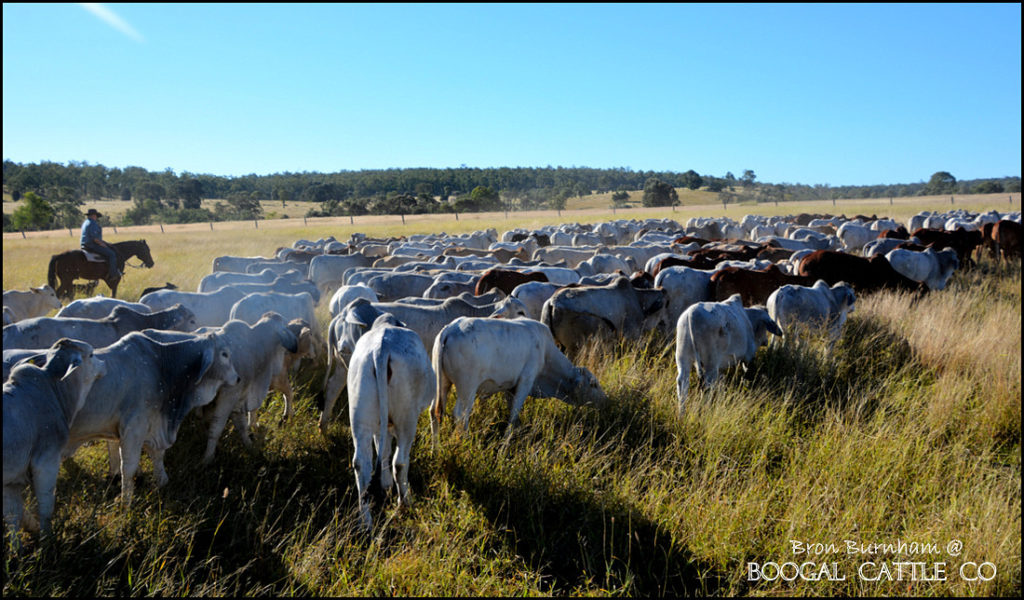 Weaning finished for another year and we turn our attention to more Grass-fed Bull Testing and Preg Testing…. the cycle continues….
…….. and Mother Nature continues to cast her spell with breathtaking sunrises !
…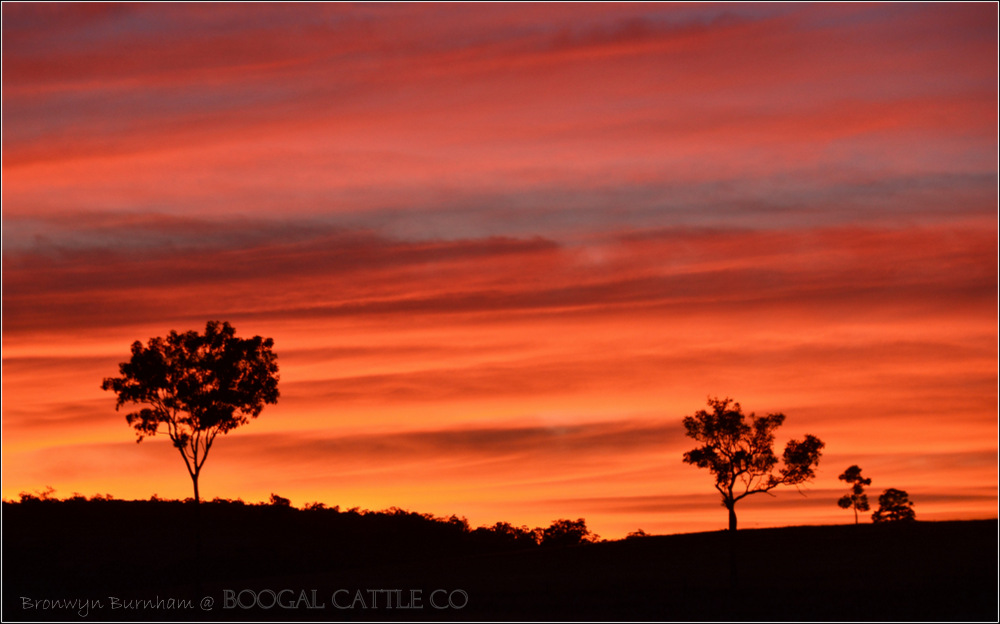 For day to day updates on life at 'Boogalgopal', check out our FB page
Sales of our Grass-Fed Paddock Sale Brahman and Charbray  bulls is underway.
Call us for further information
Tex        0741675163
Lance   0741672176
---
---