Moments in March …2015
March 2015  has slipped by ..and although no more rain was recorded for the month, much time has still  been spent repairing fences, roads and infrastructure as a result of the big February downpours and floods. (February Floods…2015) Cattle that had found their way into wrong paddocks after fences were lost have now been mustered and back in their own paddocks ….and things are getting back on track !
A full muster has seen all the working bulls removed from the breeders, the new yards have been completed with another consignment of steers   successfully trucked out (New Cattle Yards) and the calves are looking a picture- although weaning will not be scheduled until early May.
A few shots below from the month that was MARCH !
____________________________________________________________________________________________________________________________________________________________________________________________________________
Mustering in a stud paddock to remove bulls for the season
("Boogalgopal Star Pistol" and Lancefield S Harrison)

Just stand in the right spot……… and these girls will sort themselves back in to their paddocks!
Bringing in a paddock of Red and Grey Brahmans early in the morning when reflections are at their magical best!
Early morning mist  and another paddock comes in to the yards led by "Jaffra Soda"
Heading out- rearing to go
'Margarita' and 'Jo' with 'Brandy' and 'Tub'
"Home on the Range" !
( Up on the hill , Tex starts to muster)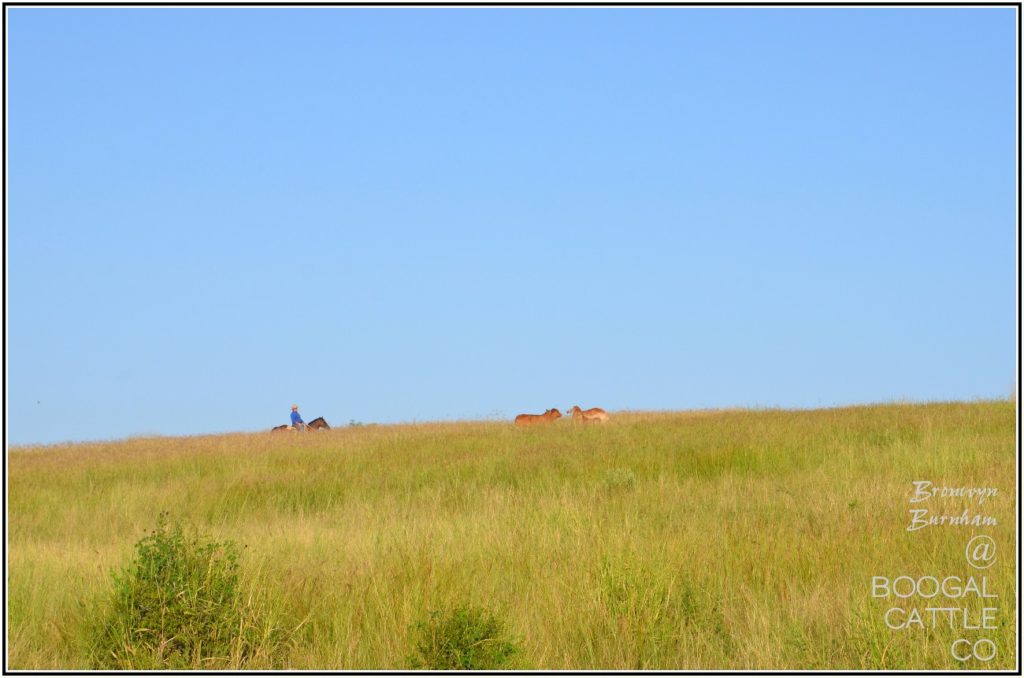 Lance waits below with a little mob of greys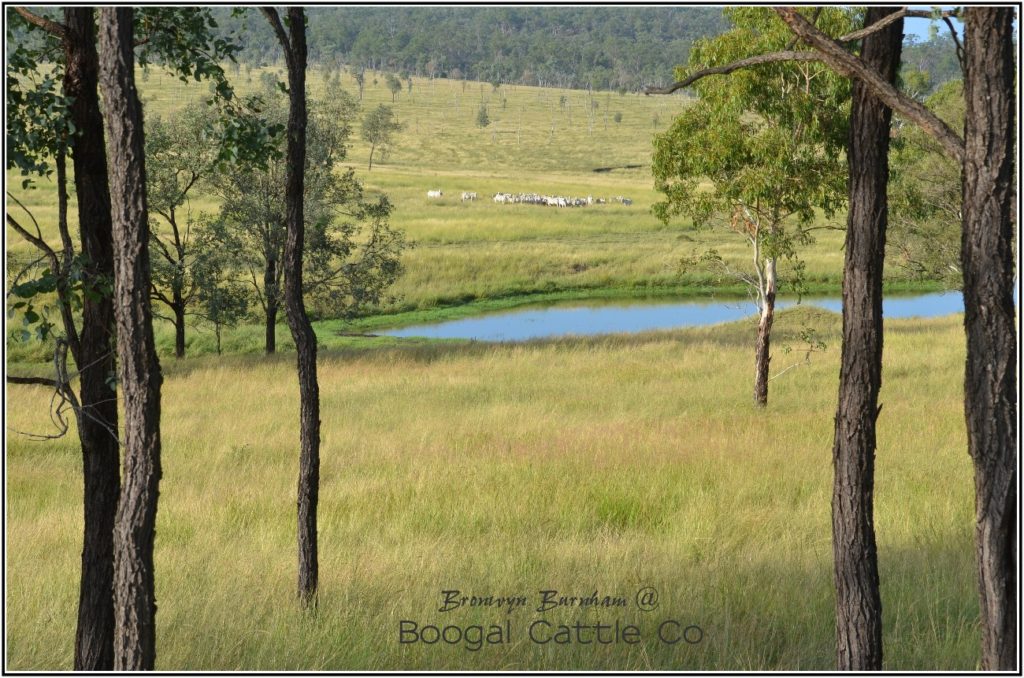 Mustering the Charbray Breeders
Lance watches the mob coming in to a dam

Crossing Lockhardt Creek- compared to our Boogalgopal Creek, this creek suffered less damage in the floods –
Downed trees are still evident all along the creek however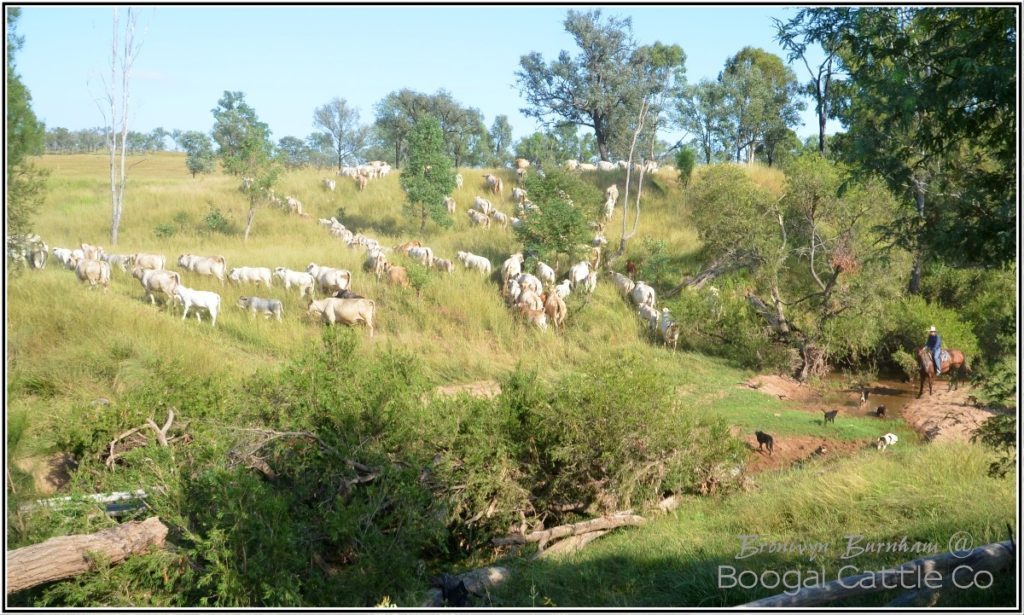 The seasonal waterholes that have filled all  over the property make life  a dream for the dogs!
(Dino, Betty, Tub and Brandy)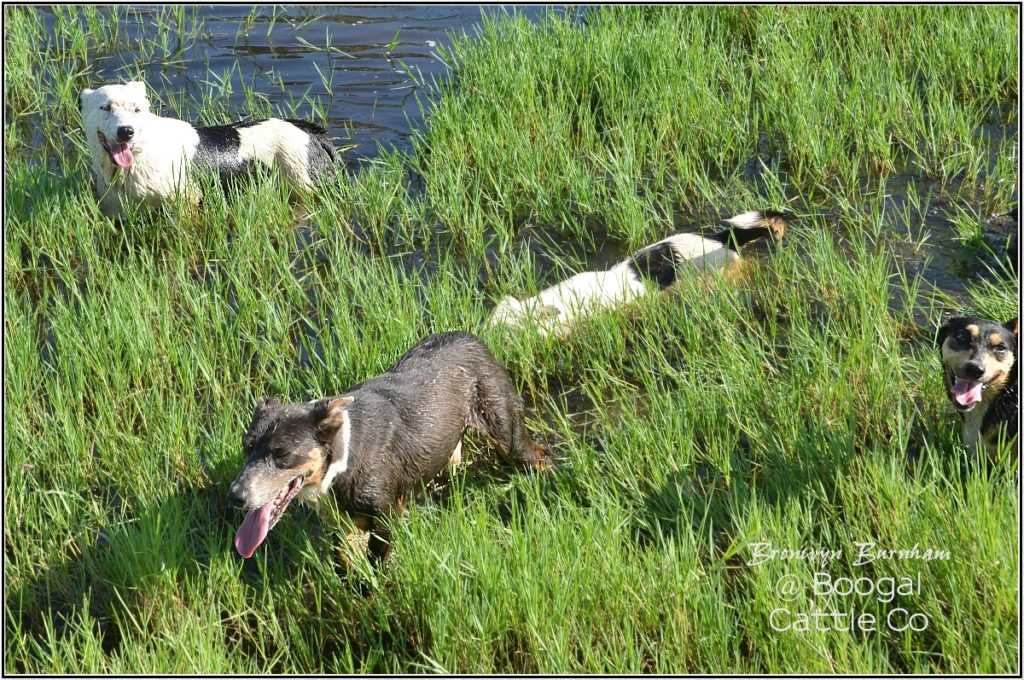 Mustering in  prime cows at "Glenrock"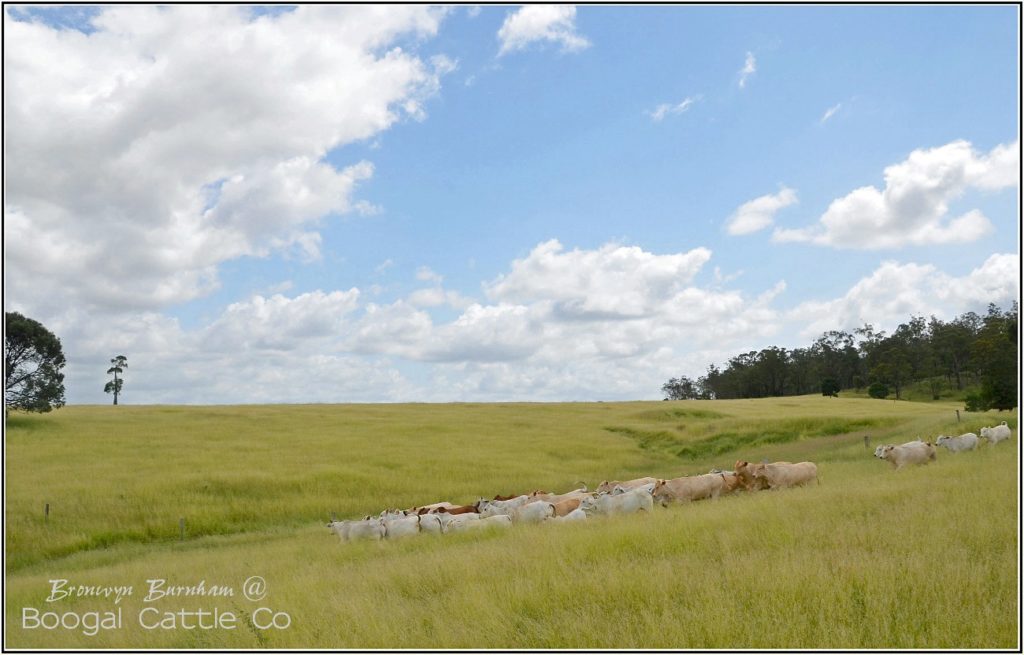 Although all our commercial stock is sold "Over the Hooks"
each year we support  our local Monto agents  "Monto Cattle and Country"
by sending in a pen of Prime Cows to the local Prime Cattle Show and Sale .
This was our pen of Charbray cows that were just pipped at the post  averaging 650 kgs to average $1205.34 –
( a slightly disappointing result compared to similar cows sent over the hooks earlier)
BUT  a fair improvement on last year's prices !)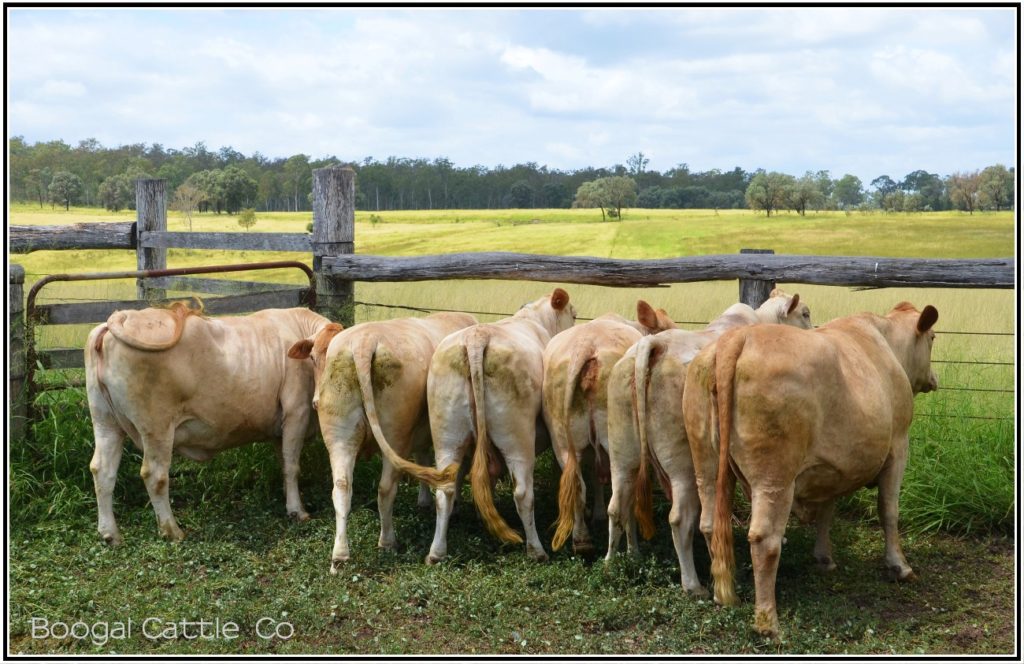 Bulls were also removed from the commercial paddocks up in the top country
where the floods have created a very different landscape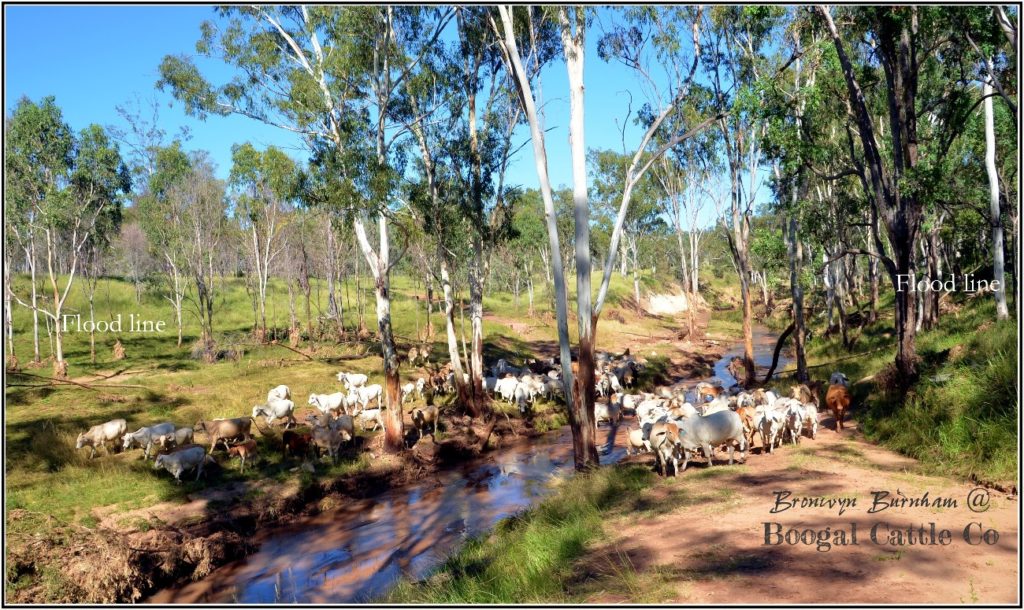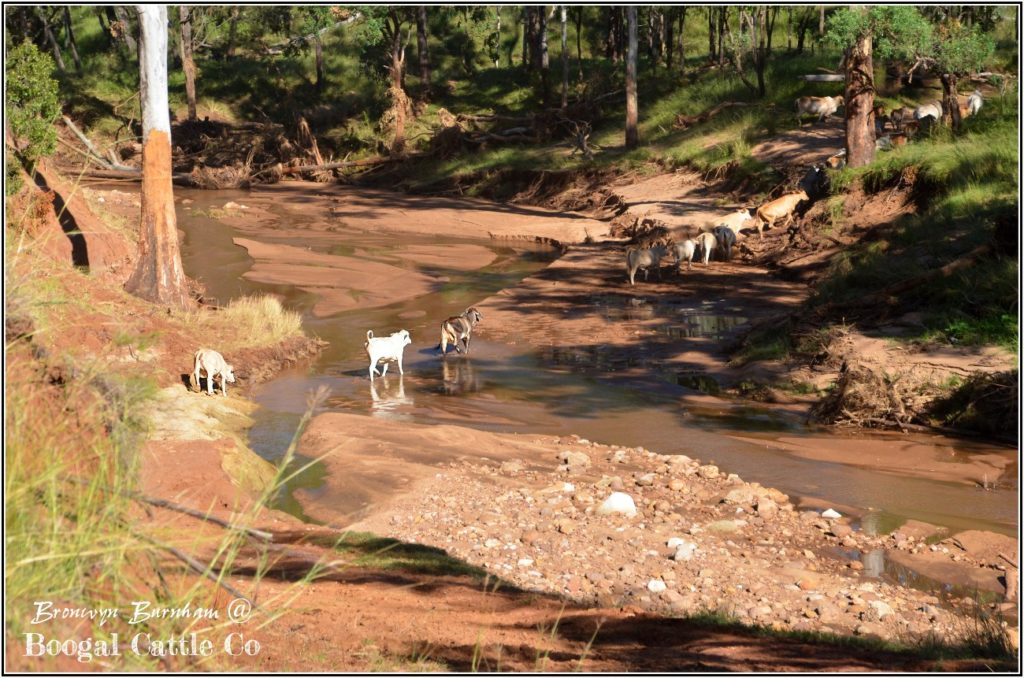 Full dams are a sight for sore eyes… Enjoy them while they last !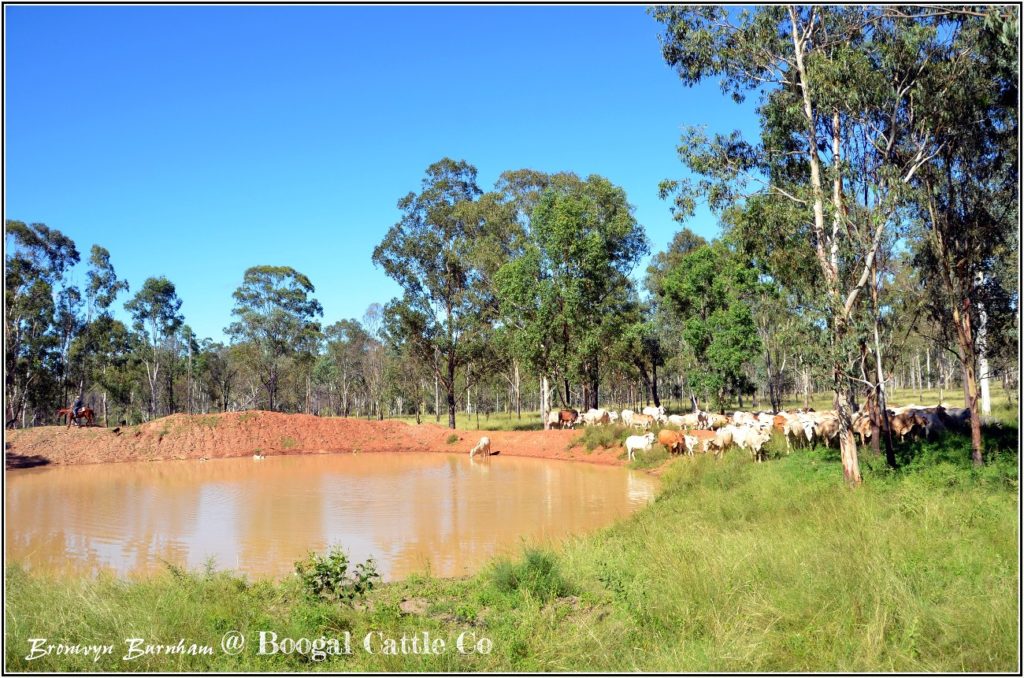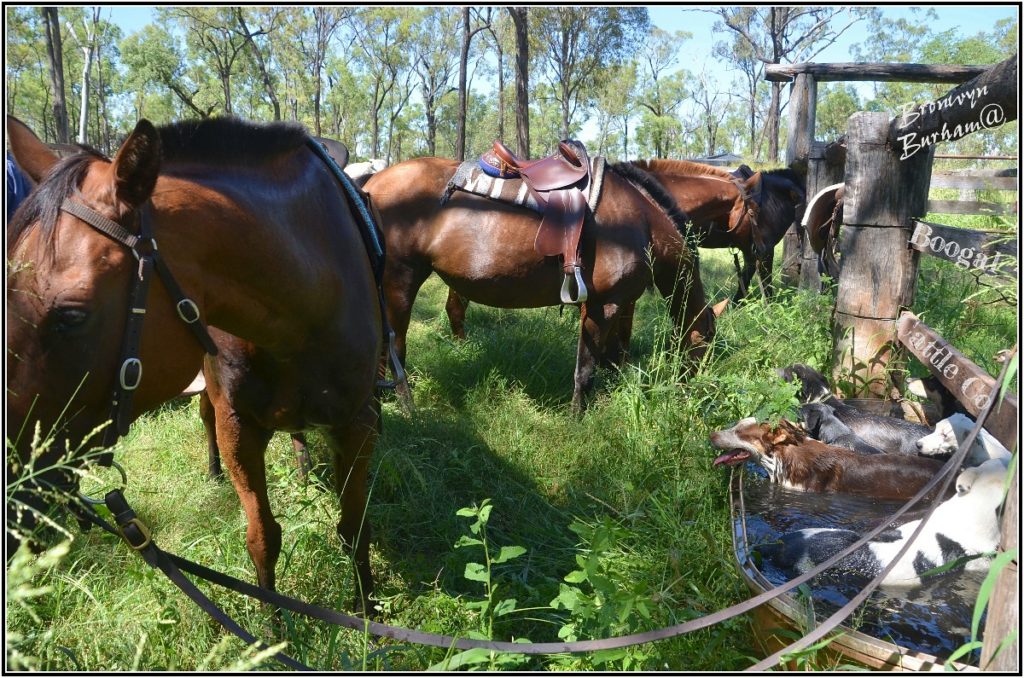 The last of the branding was also completed  up here
we also mustered the EU steers in the scrub country to sort and consign to the works at Dinmore
 The early morning mists give way to a bright sunny March day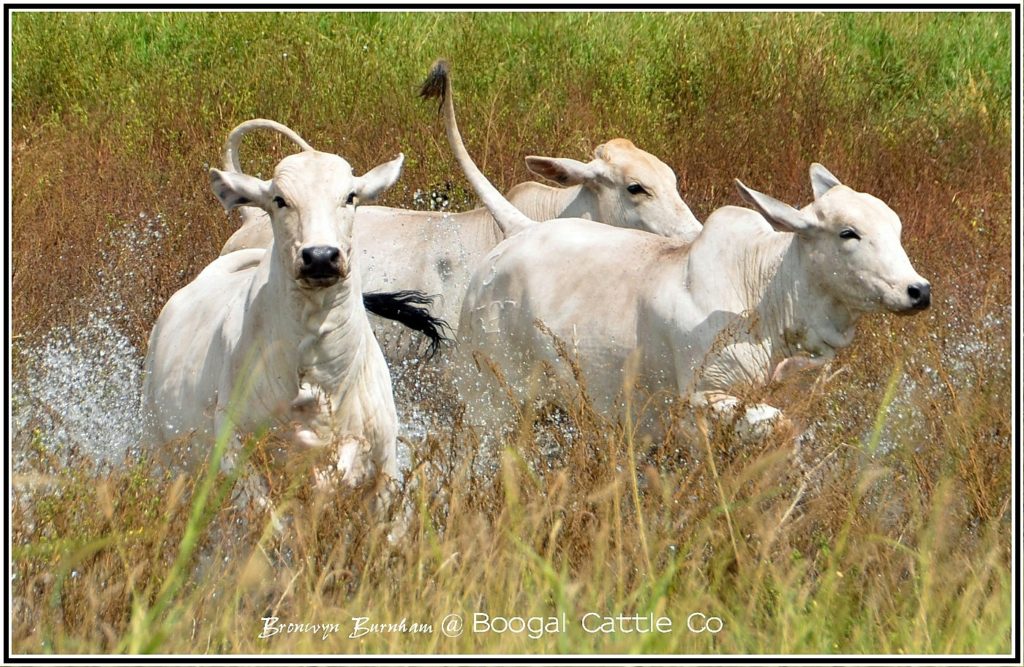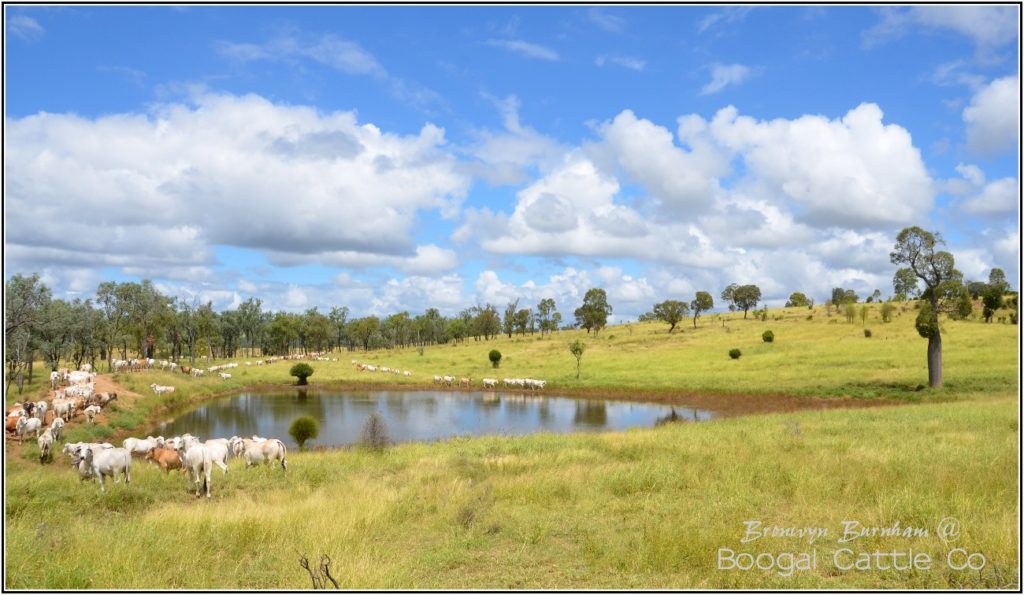 You can't escape the paperwork !
Merv from Martins Stock Haulage with Lance and Tex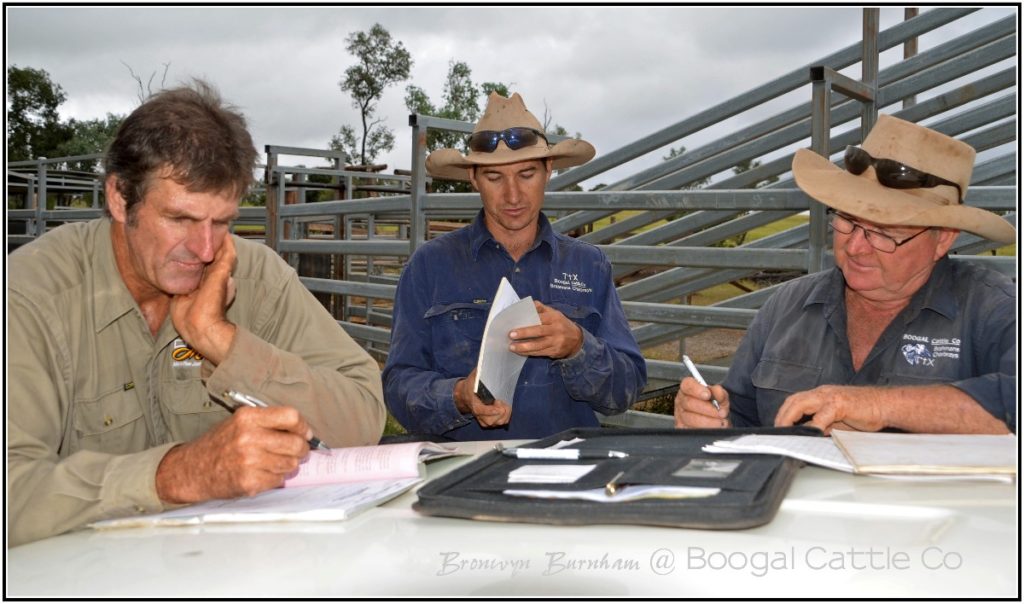 So while work continues,the calves are still looking fit ….
and there is always a group somewhere in the paddock that just wants to say "hello"
…or keep grazing …..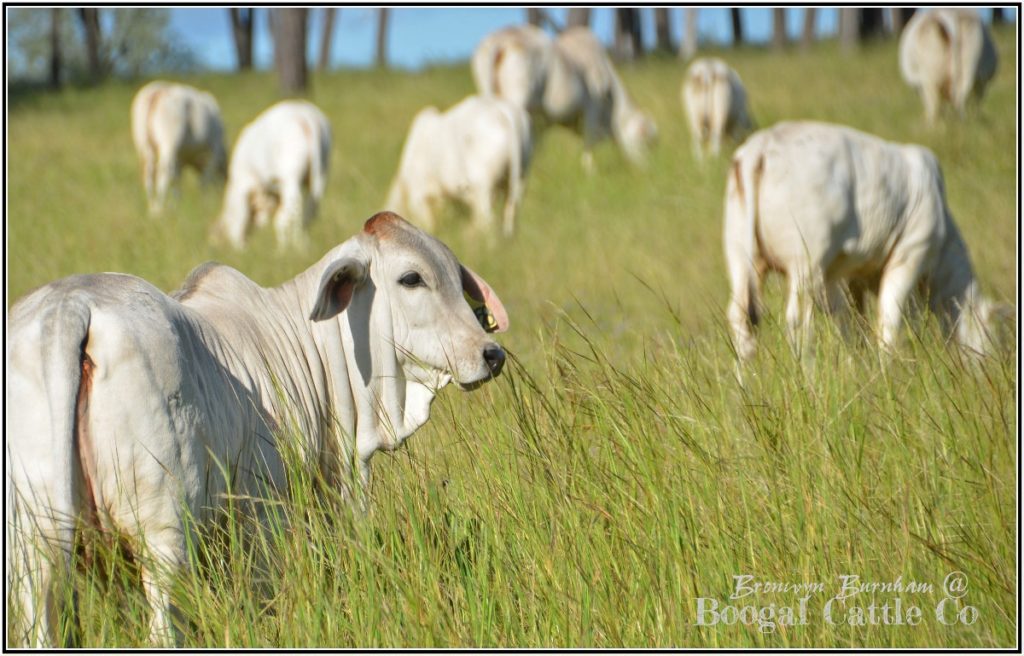 …..or keep close to Mum…..

…..or just chew the cud!

…..or simply glow in the afternoon light !

For regular updates on life at "Boogalgopal"
follow us on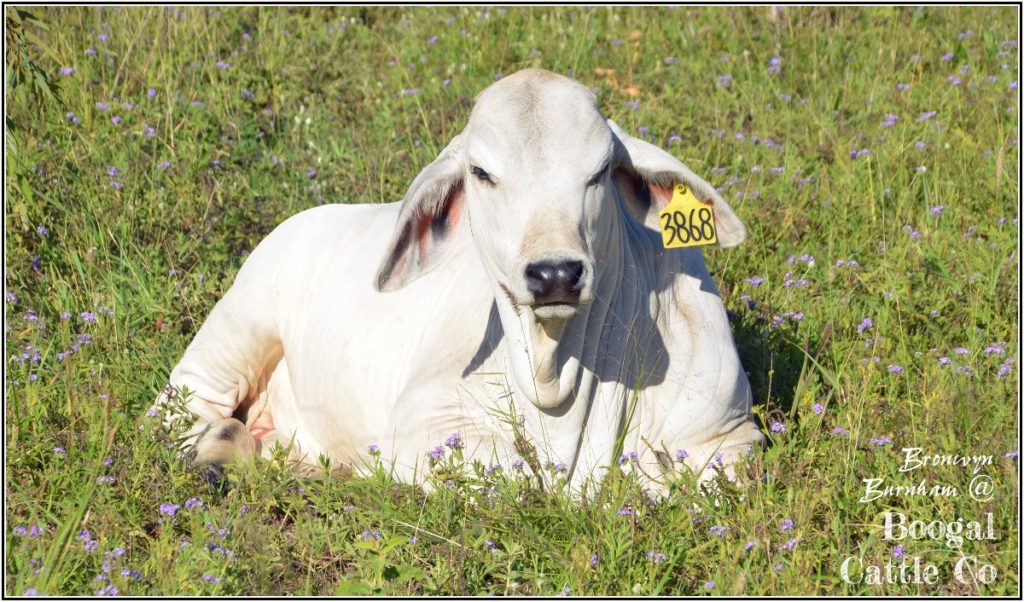 100% Grass reared Brahman bulls and Charbray bulls are available all year round
For enquiries call
Tex          0741675163
Lance      o741672176