Summer/Autumn..2014
January, February and March were extremely dry months at Boogalgopal and relief rain wasn't received until the end of March when we were lucky enough to receive 70 mms of rain that went some way in lifting the pressure and work involved with very dry times.
Calves continued to look impressive however and the cows continued to look after their offspring as Brahman mothers can.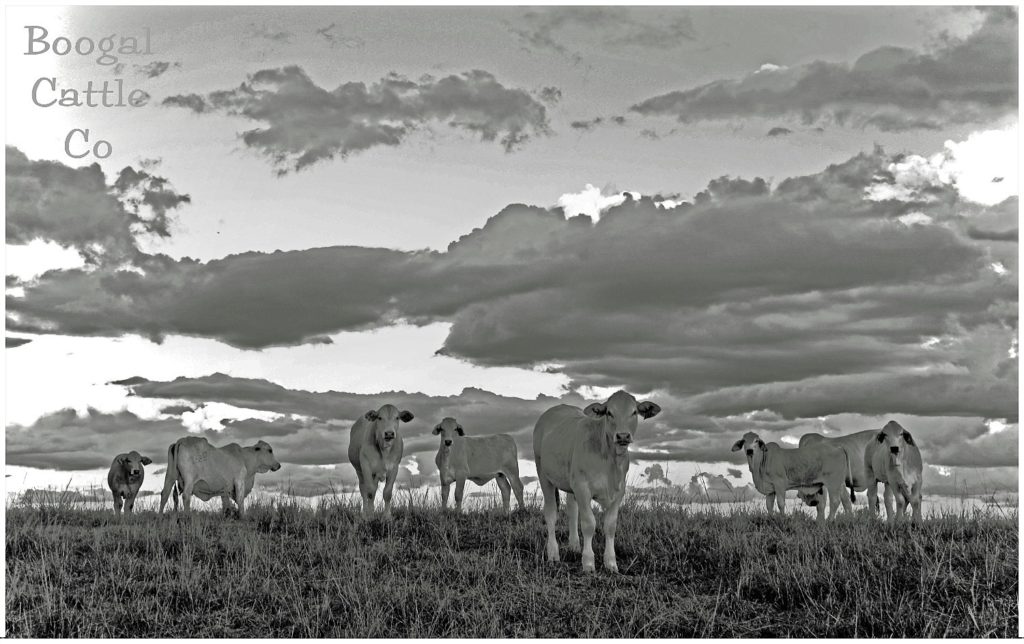 E.U. steers were mustered ,drafted and consigned to the Meatworks on a regular basis.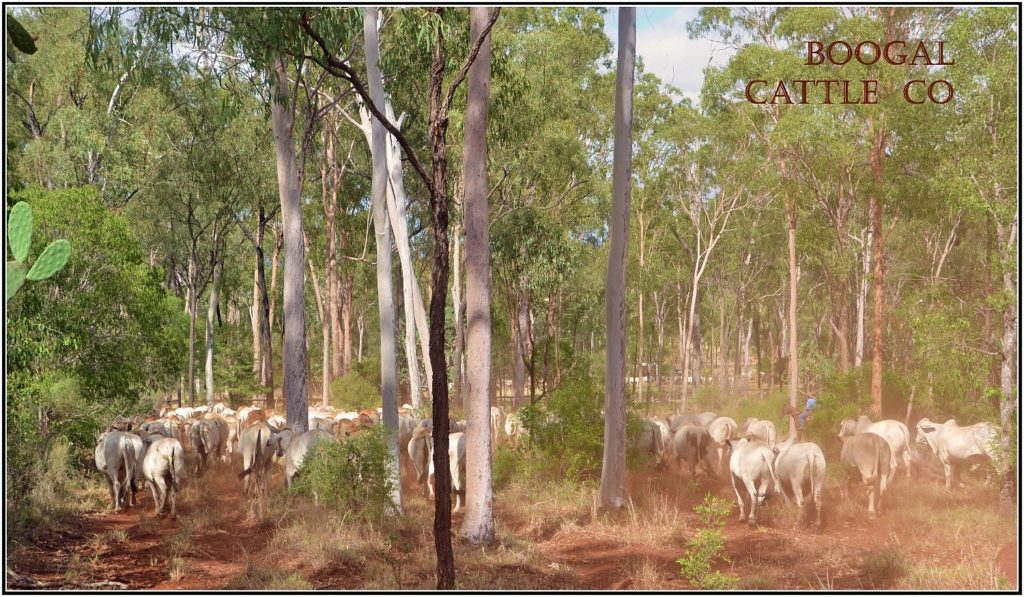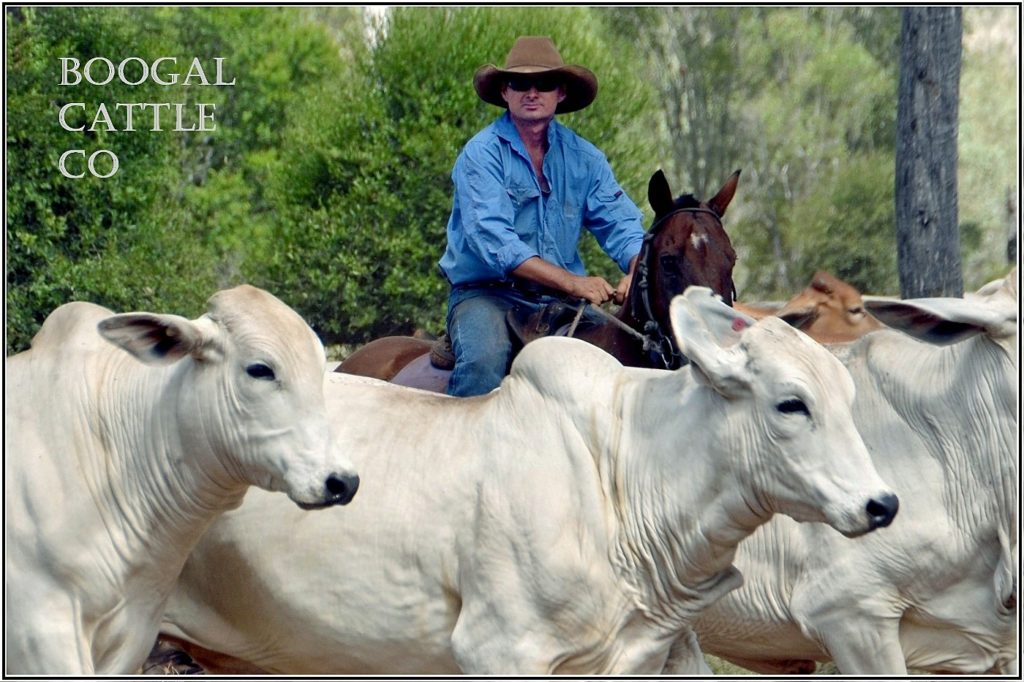 Early morning loading
Cows enjoyed  their calves as weaning drew closer!
…and egrets made themselves at home with these breeders
as did this emu !!
Weaning muster was started in late April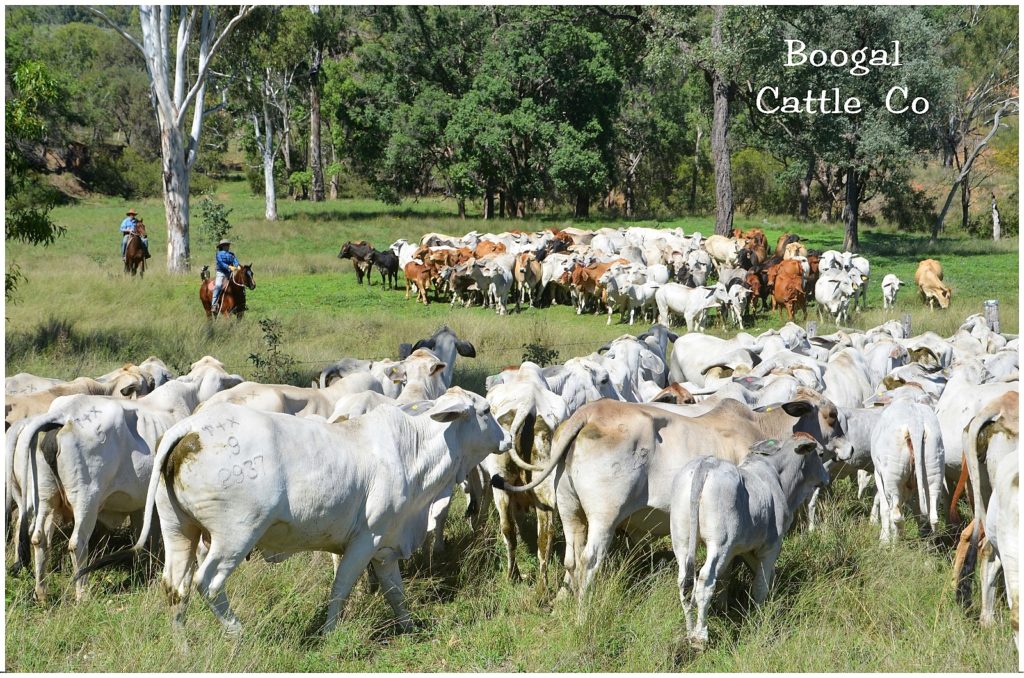 It was hot and dusty in the red soil at the Top Yards.
Weaners were yarded for a week or so. This is a time we love to get closer to the calves and enjoy seeing the year's progeny in one spot !
Philip and Zoe watch as another mob is taken back to the paddock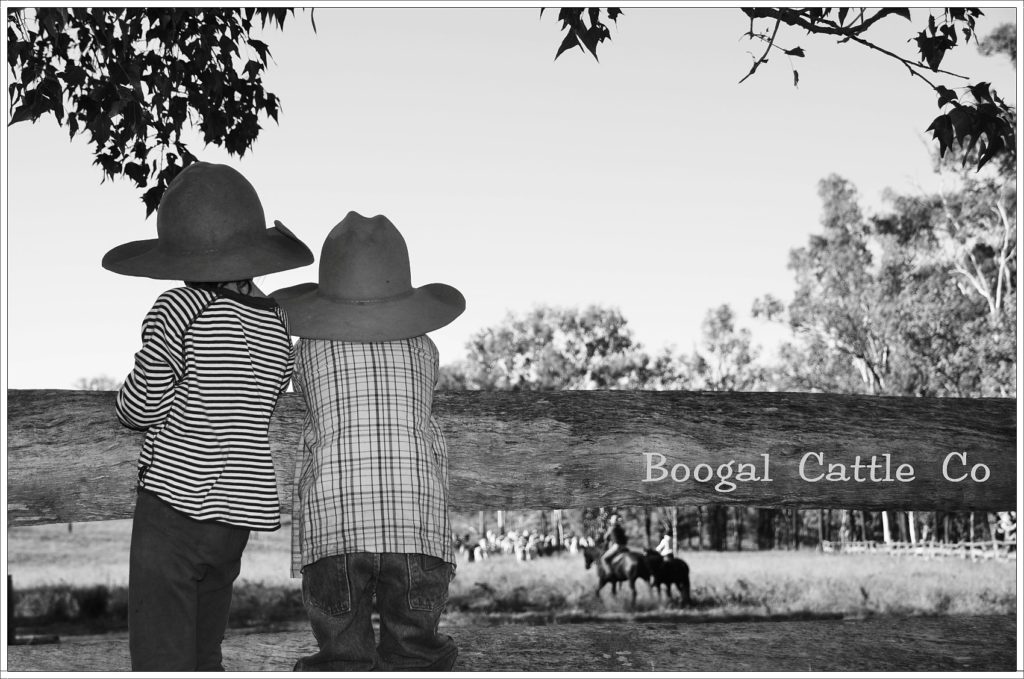 Commercial weaners are  taken up to their respective new paddocks over the next few days.
…Young stud  cattle enjoy a little longer at the home yards  before heading to the weaner bull paddocks.  A few misty mornings at this time of the year.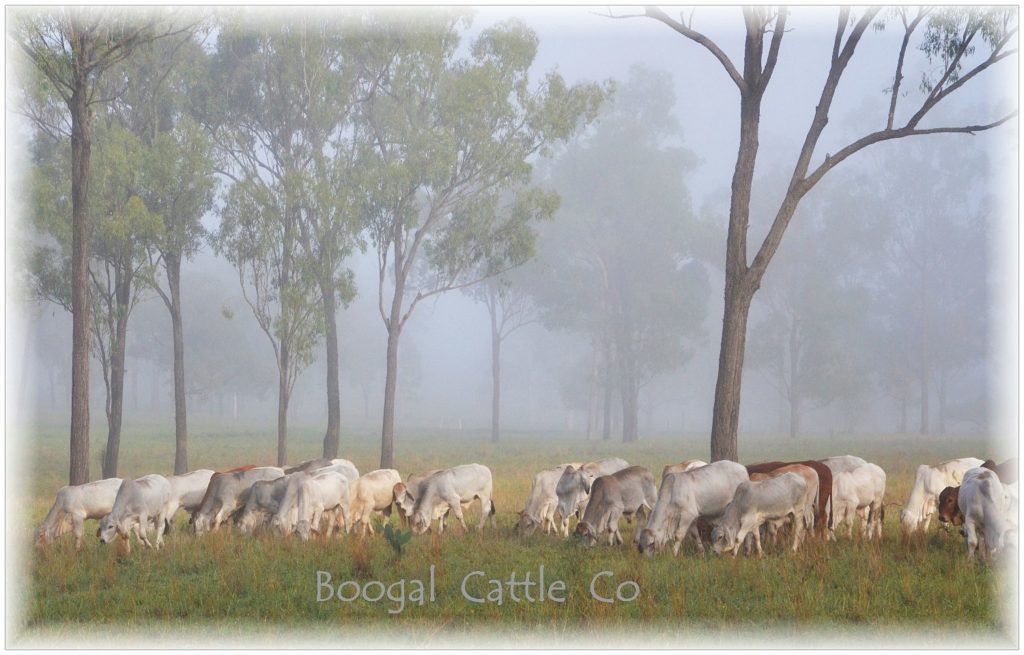 Young Prue enjoys a ride with Tex as they bring stud weaners over to the home yards.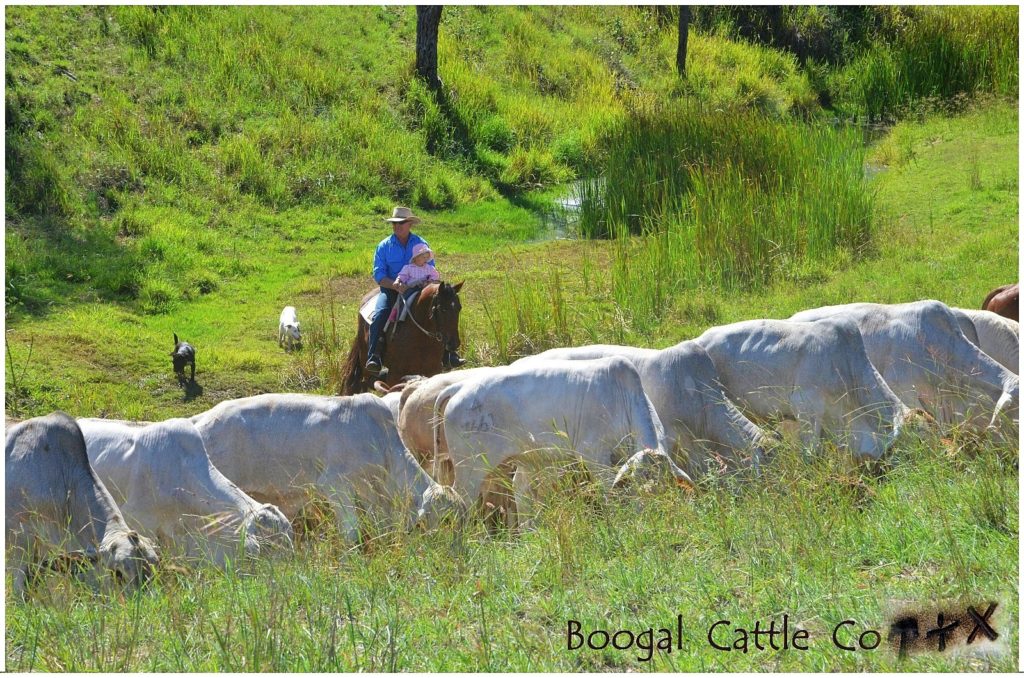 Taking stud Charbray and Brahman bulls to their paddock to grow out.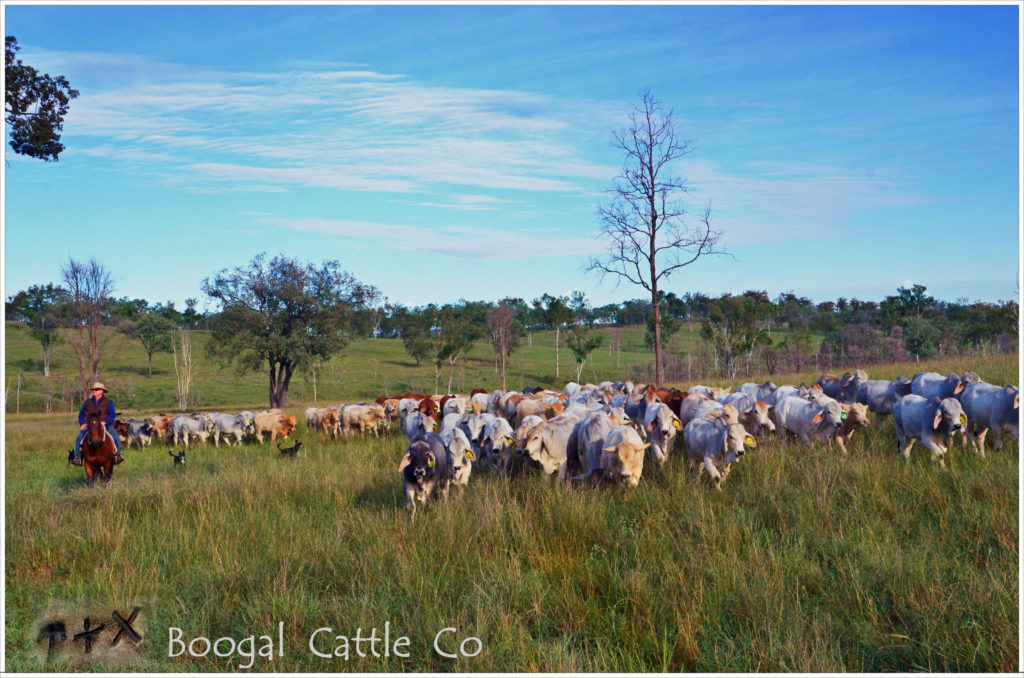 Final Destination….and the bulls look happy…. !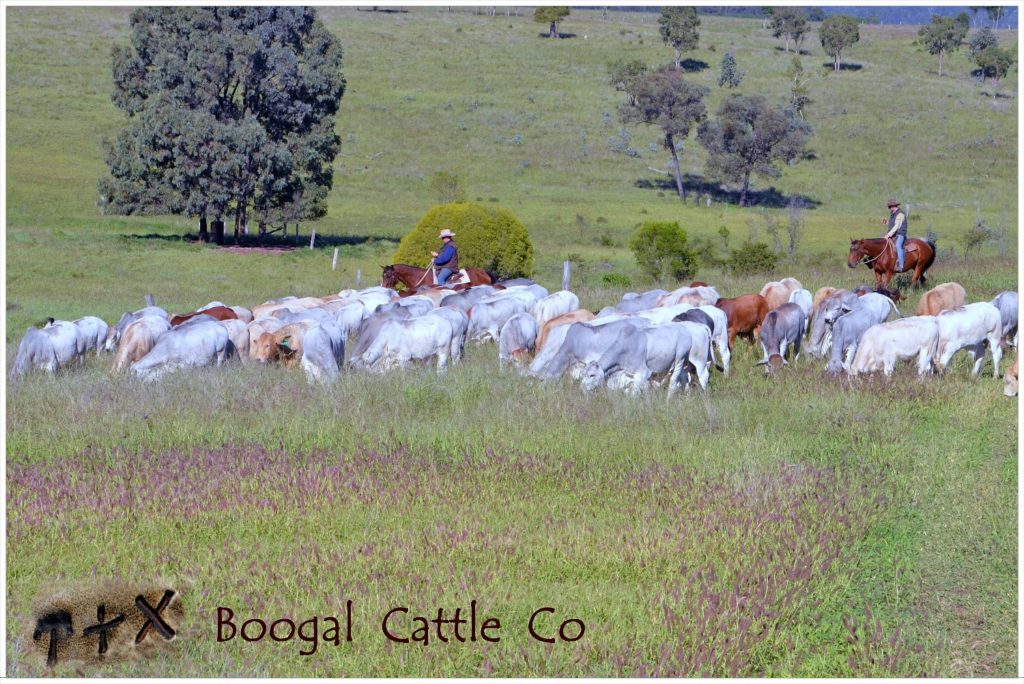 and meanwhile, the sunsets were still putting on a glorious display !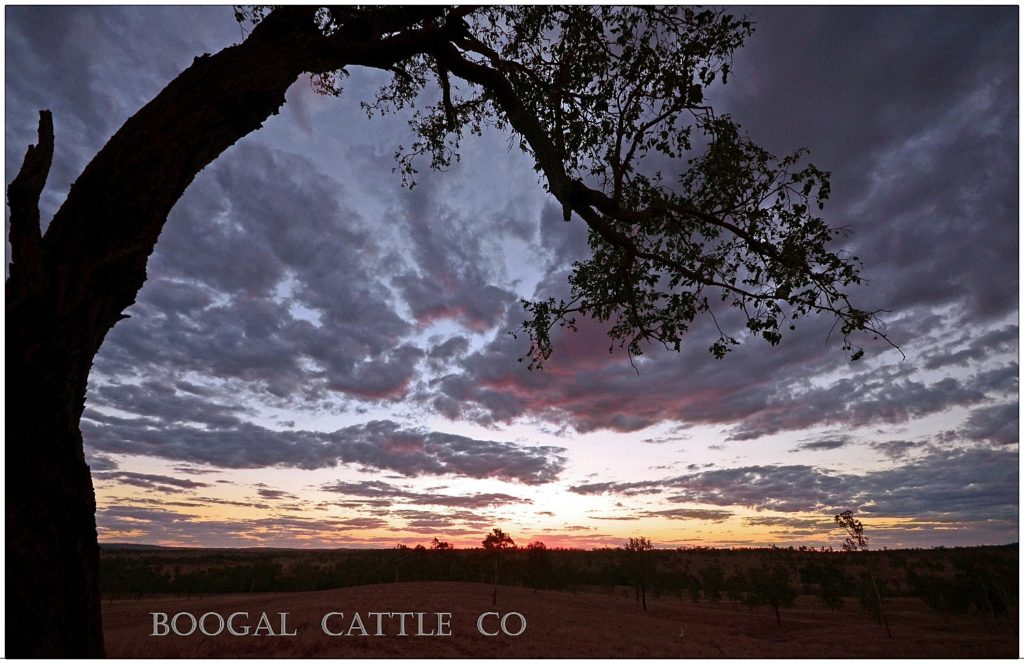 For weekly updates on life at Boogal Cattle  Co  LIKE our Facebook Page  www.facebook.com/boogalbrahmans
For Bull Enquiries and Paddock Sales call Tex or Lance on 0741675163 or 0741672176. This season's bulls are now available . All Boogal bulls are 100% paddock reared.