Red and Grey Brahman bulls, as well as Charbray bulls, are available for inspection and purchase all year round.
The majority of our bulls are sold in our preferred manner – PADDOCK REARED – through paddock sales. This is in line with our commitment to present prospective sires that are 'READY, WILLING and ABLE' to perform. Our bulls run on scrub country, planted to buffel and green panic, with access to a fortified mix in dry winter years and recurring drought years.
Our focus on genetic selection of prospective sires is heavily biased towards conformation, hardy constitution, high yielding commercial ability with quiet handling and quiet temperament a "MUST HAVE" attribute! Our guarantee is the buyers best investment – the number of repeat buyers to the bull paddock is evidence of this!
We welcome visitors to 'Boogalgopal' and look forward to showing you around the paddocks.
Why Select a "Boogal Brahman" or a "Boogal Charbray" Bull over any other bull?
TWELVE  GOOD REASONS…….  The "Boogal Dozen"
First and foremost, stud principal, Tex Burnham was born and bred to the cattle industry over 60 years ago. He understands the commercial realities that underpin the beef producing industry. The solid principles established over years of experience are now blending with the same commitment and enthusiasm shown in our son, Lance. Together,we are working towards the common goal of producing top quality 100% grass fed bulls for both the stud and commercial cattleman.
Our heart is in the business. We love what we do and thank the Brahman breed and its all encompassing  adaptability for our continued success and pride in our animals.
Profitability of an enterprise is a key consideration. It is in this area that the Brahman excels. At Boogalgopal , chemical treatment for the c ontrol of ticks has not been used since 1975 ie over 35 years. This fact equates, not only to a significant cost reduction, but  to an extremely positive environmental outcome.
Boogal bred bulls are used almost exclusively in our own commercial steer turn-off enterprise. We therefore are able to keep a close watch on the performance of our bulls. The proof of their fertility is witnessed in the quality and quantity of the calves produced and the proof of the commercial carcase suitability of the steer progeny is seen in the feedback sheets as received from the meatworks.
Our bulls and breeders are bred on forest country exhibiting not only the ability to adapt to the rigours of the changing seasons, but also showing the desirable attribute of an early maturing prime steer that suits the EU market perfectly.
Our focus is not directed towards the winning of show ring ribbons, but towards 'letting the unembellished quality of the animal' speak for itself through being raised on a natural mother, in the paddock, without a grain feeding regime. This ensures that the conformation of the bull is not disguised by excessive fat cover and the animal will not be prone to premature mobility problems in the feet and legs. Animals with poorly structured navels , feet etc are not retained as bull calves. No unnatural procedure such as foot trimming etc is carried out. In other words, a Boogal Bull is 'READY, WILLING and ABLE' to perform.
Following our initial selection of calves suitable for retention as bulls, the animals are constantly assessed as their development progresses. Should a bull show undesirable traits in temperament, constitution or fertility , the animal is banded and ultimately sold into the EU market. We are therefore confident in the bulls  we offer for sale.
We place a great importance on the role of our female breeders and are able to trace female fertility back many generations. Many of our cows are still producing our top calves at 10 to 15 years of age. To stay in the breeder herd, the cow therefore must produce a good calf each year.
Part of our commitment in the supply of bull seed stock is to understand our clients needs and present a range of bulls that will suit the focus of each particular enterprise.
'Our Guarantee is the Buyer's Best Investment'. At Boogalgopal, we urge our clients to keep in touch. If a buyer is unhappy over any aspect of their purchase, we are commited to finding a solution
Our bulls are priced within a range to meet your needs. Our buyers will not be paying for the grain bill that is required for a bull to pass through a sale ring! A discount may also apply for multiple purchases.
WHY DELAY?   ……… ARRANGE  A  VISIT TODAY.
'GAIN without GRAIN'  today … and see the advantage.
2017 Selling Season is well underway with over 80 bulls from  our 'Glenleigh' bull paddocks already sold and delivered.
Some of our 2017 clients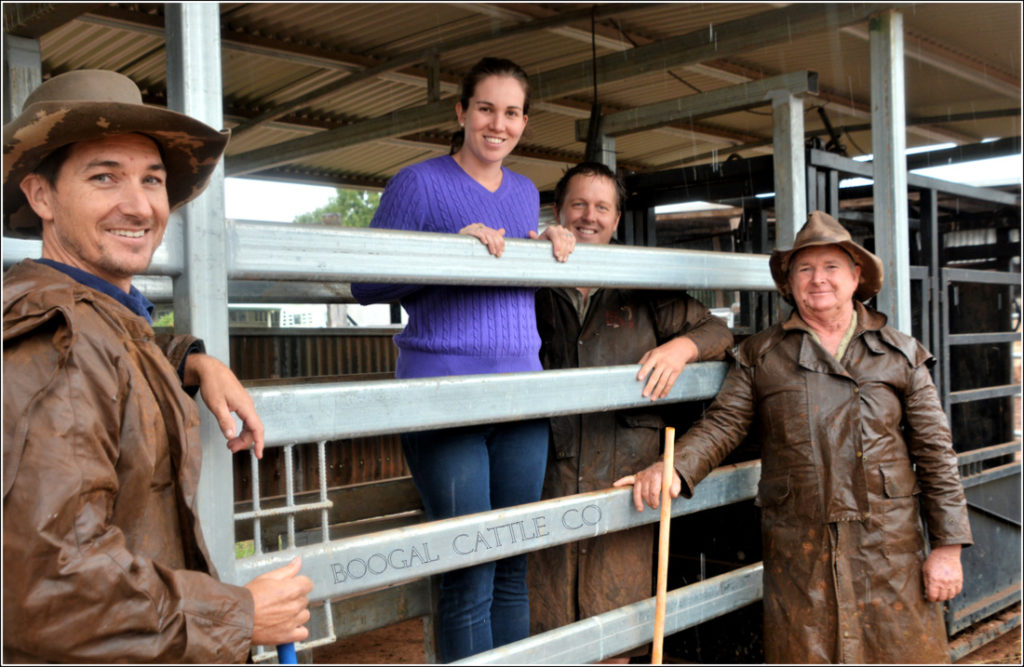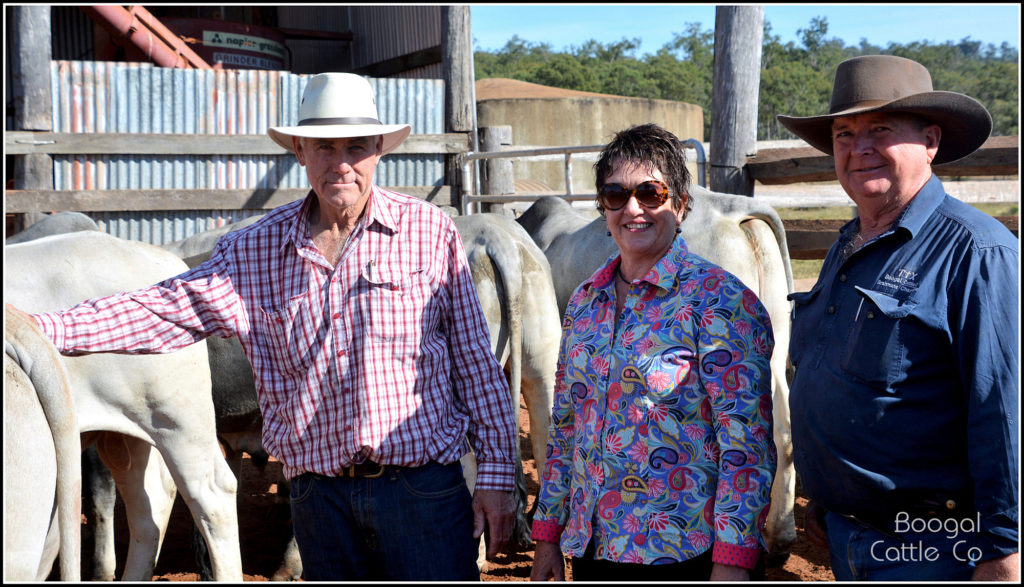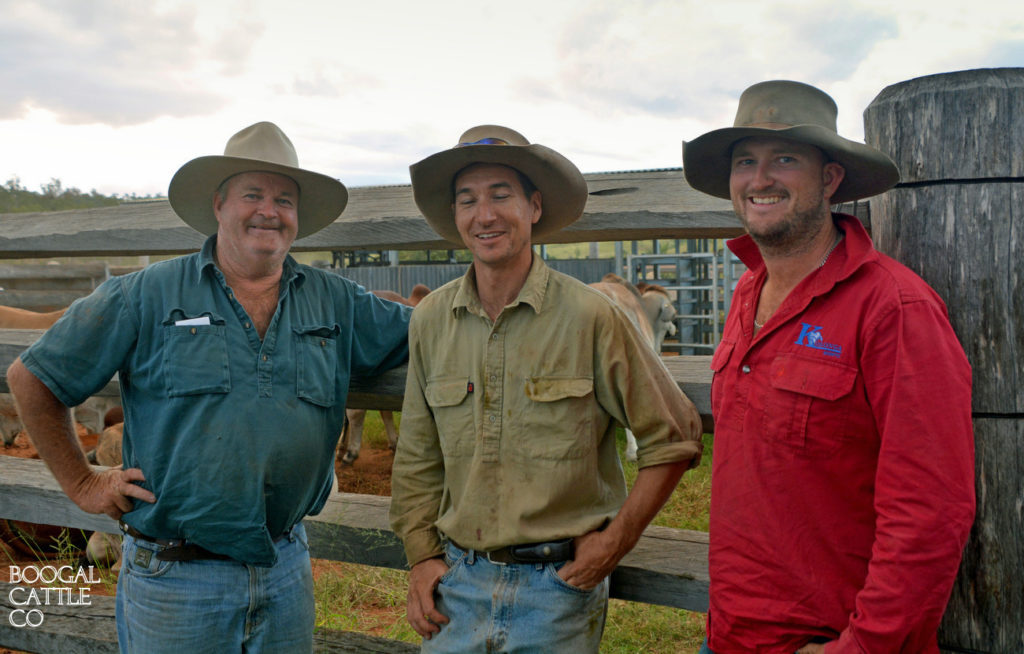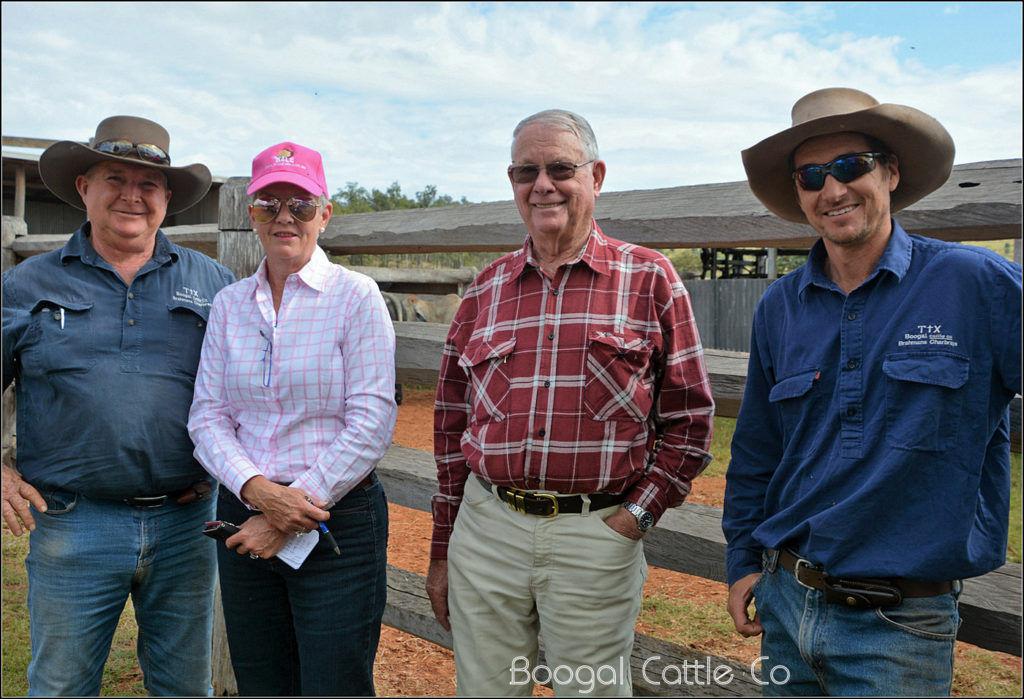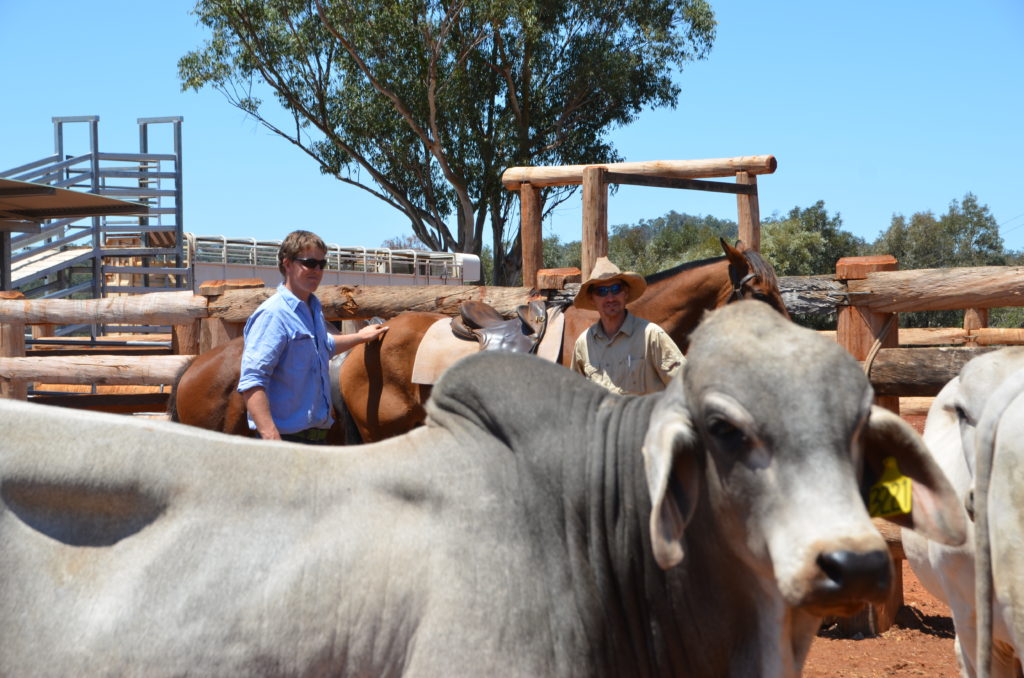 CONTACT


Tex and Bron          – 41675163
Lance and Janelle – 41672176
          Keep checking our News Pages or follow us on www.facebook.com/BoogalBrahmans for more previews of this years offerings