October A I Programme…2014
Although we have only recorded 7 inches of rain for the year, the decision was made to go ahead with our usual October Artificial Insemination Programme.
With paddocks feeling the effects of the dry weather, the group of 75 young heifers had been given  supplementary hay for a month or so in an effort to boost their nutrition levels.
Mustering in the AI group of heifers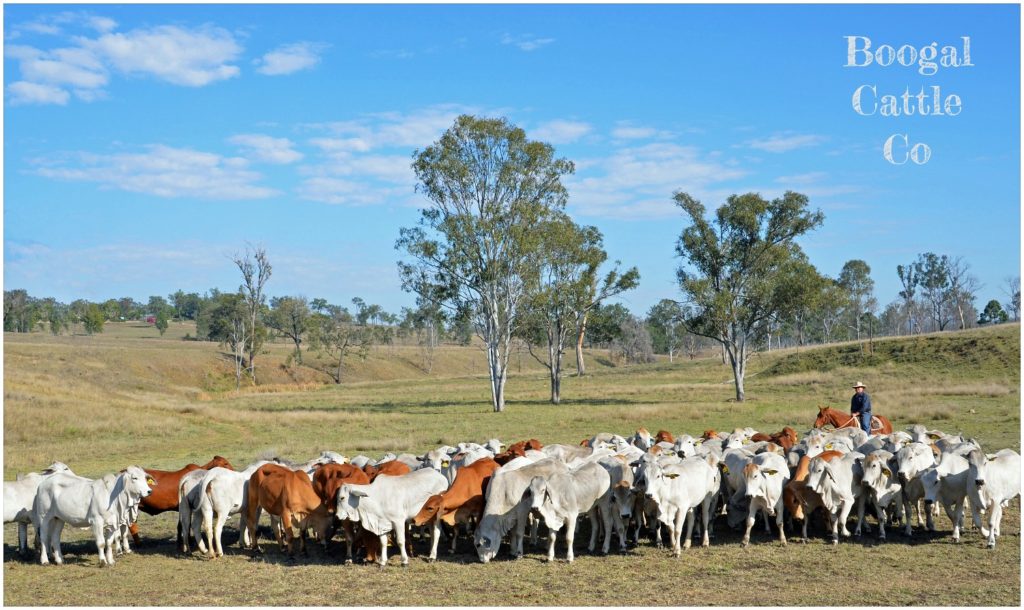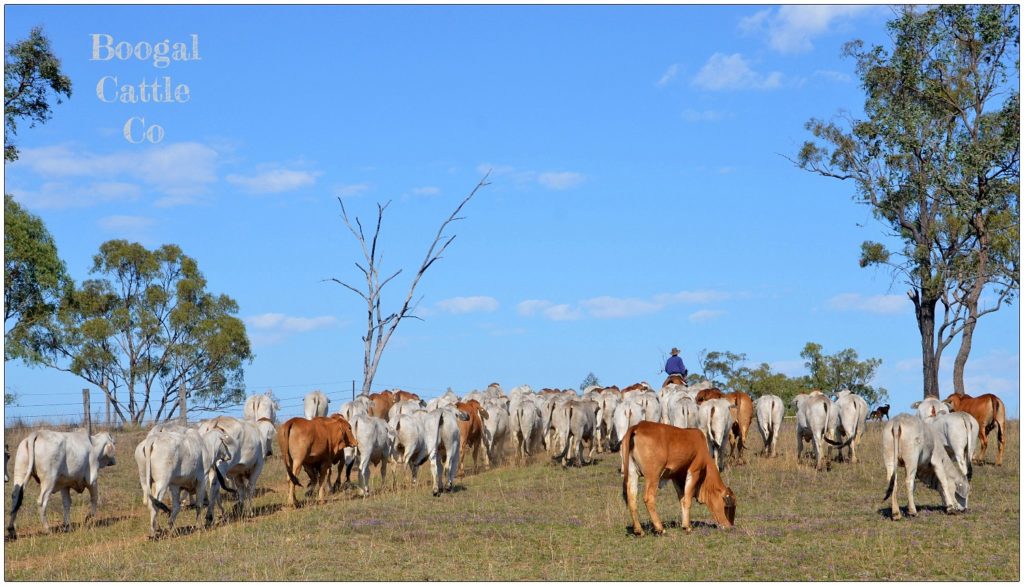 Heifers are yarded up at the House Yards
Young Prue gets acquainted with some heifers under the care of Grandpa Tex
October 8 and the full moon begins to rise over the yards ……
……and becomes a spectacular "Blood Moon"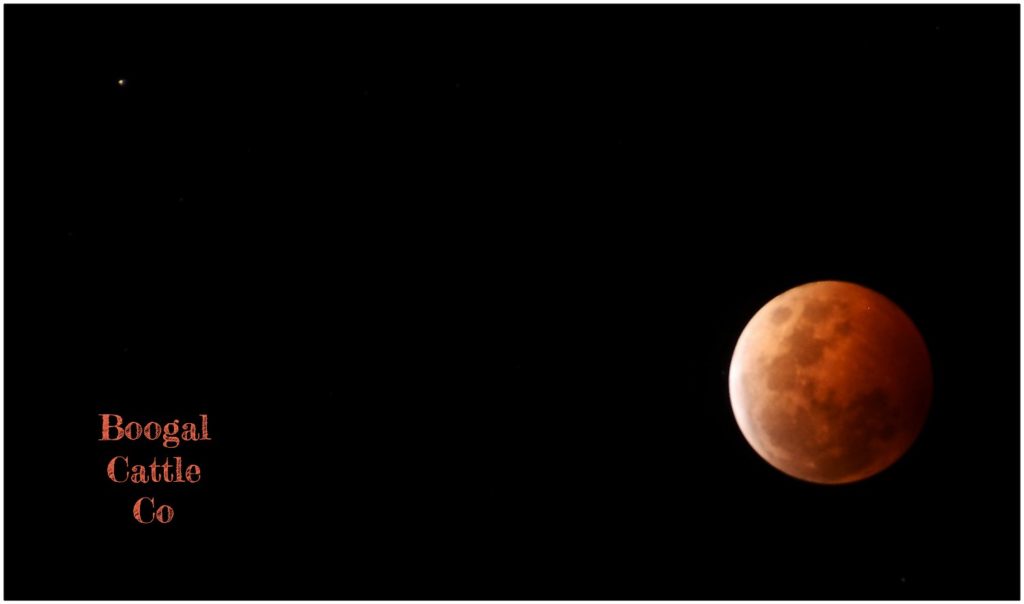 Next morning, the heifers are happy and relaxed  in the yards  before being let out in the paddock for the day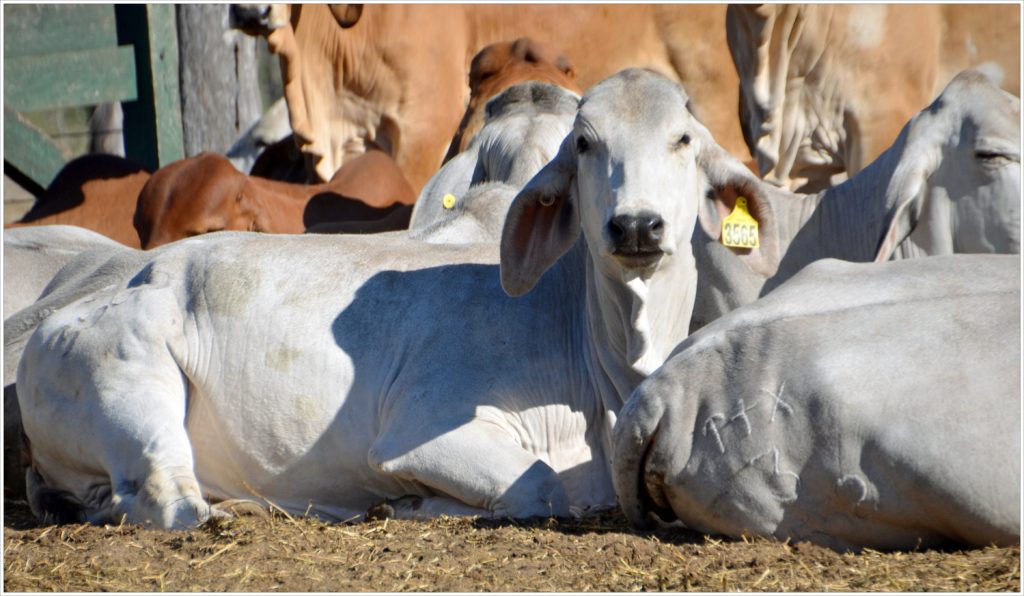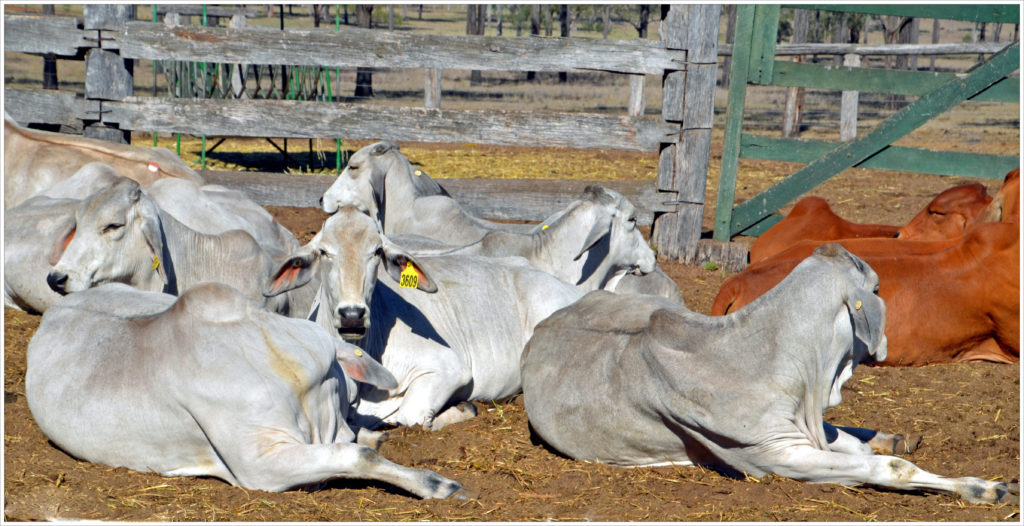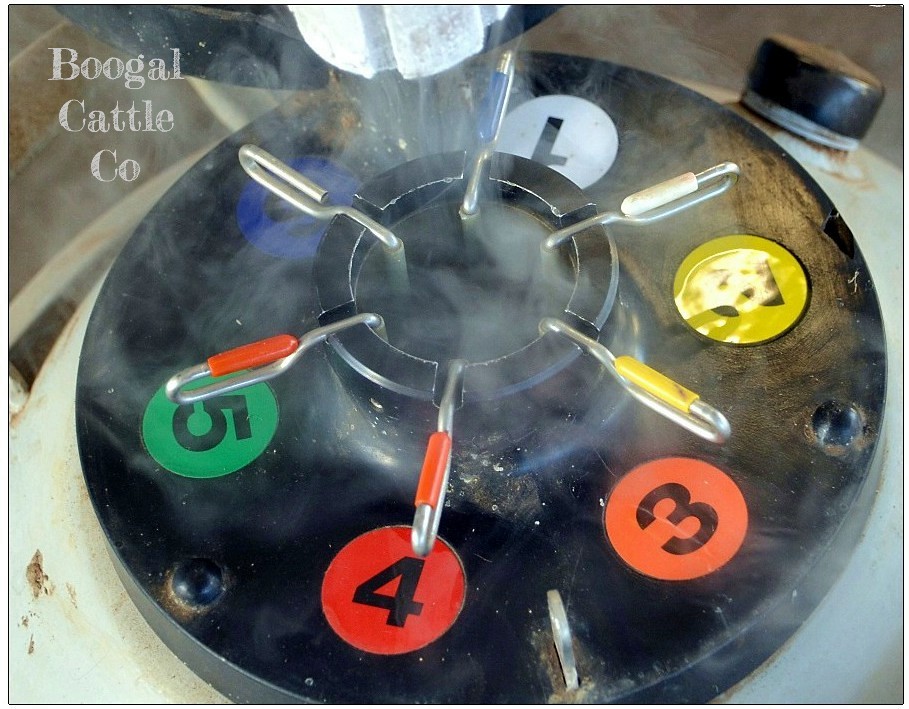 Lance on the job
  "Welcoming Committee" at the front gate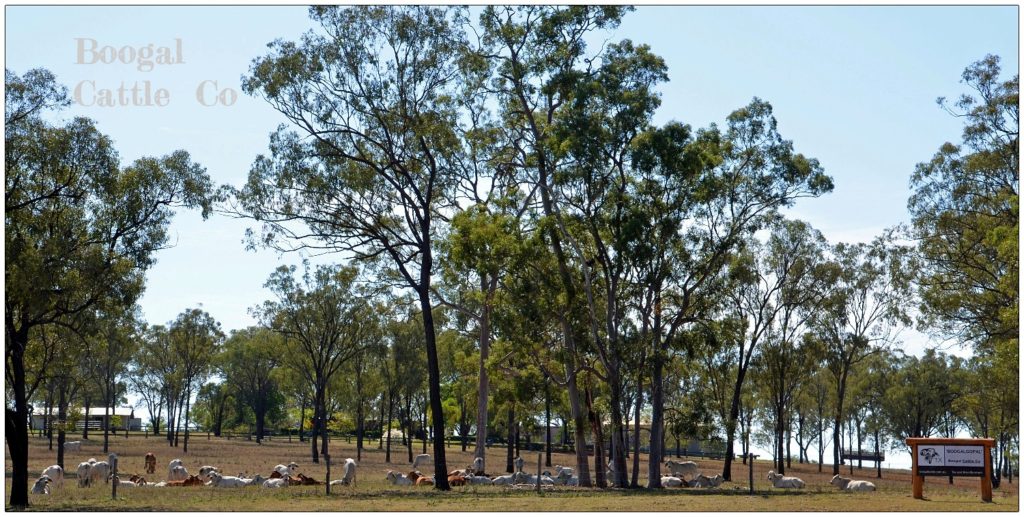 Contented after a morning session
Heifers walk up to the yards at night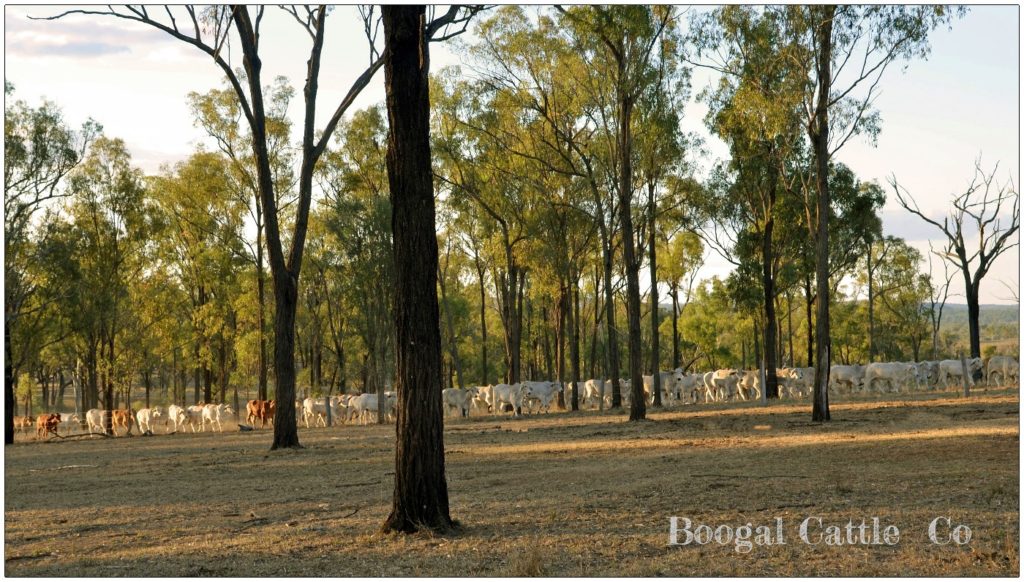 Loving the extra hay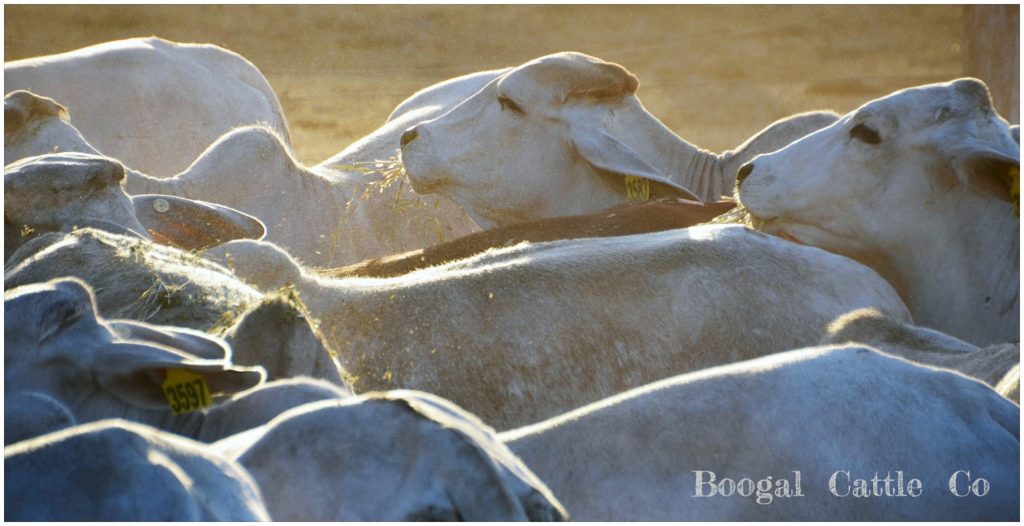 Tex checking for signs of oestrus
Kookaburras are on the job as well !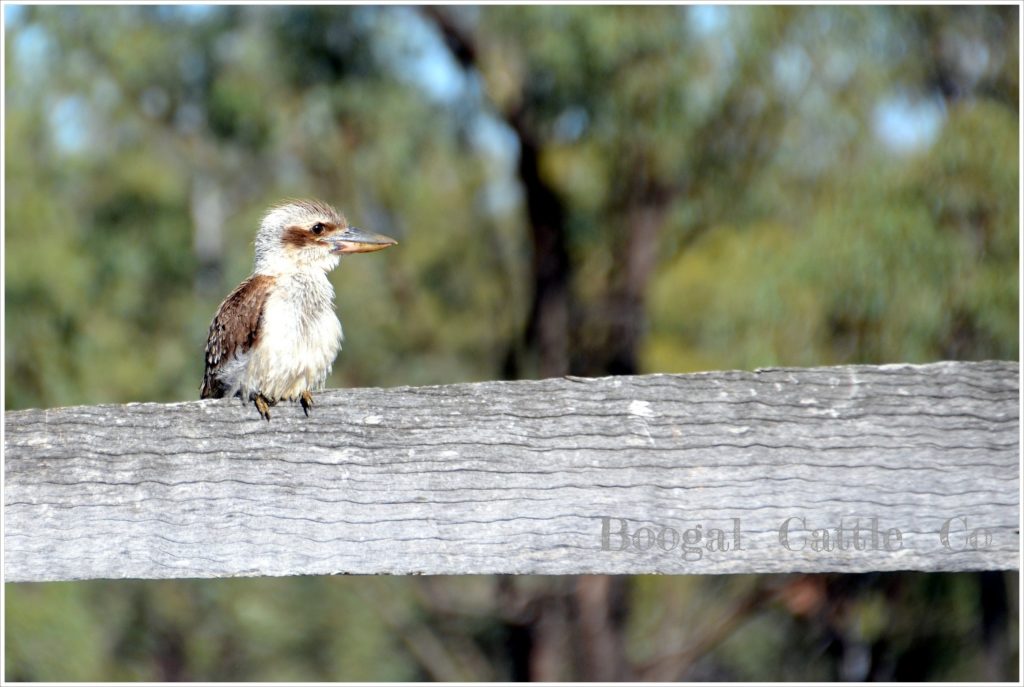 Boogalgopal Soda Pop – ears all aglow in the setting sun !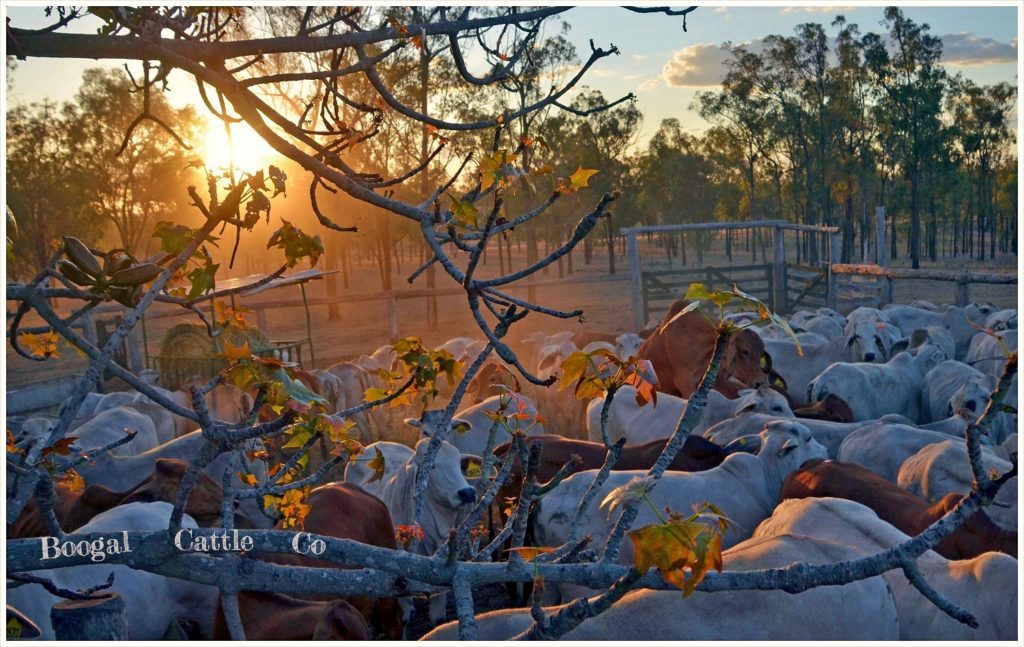 Some female support !!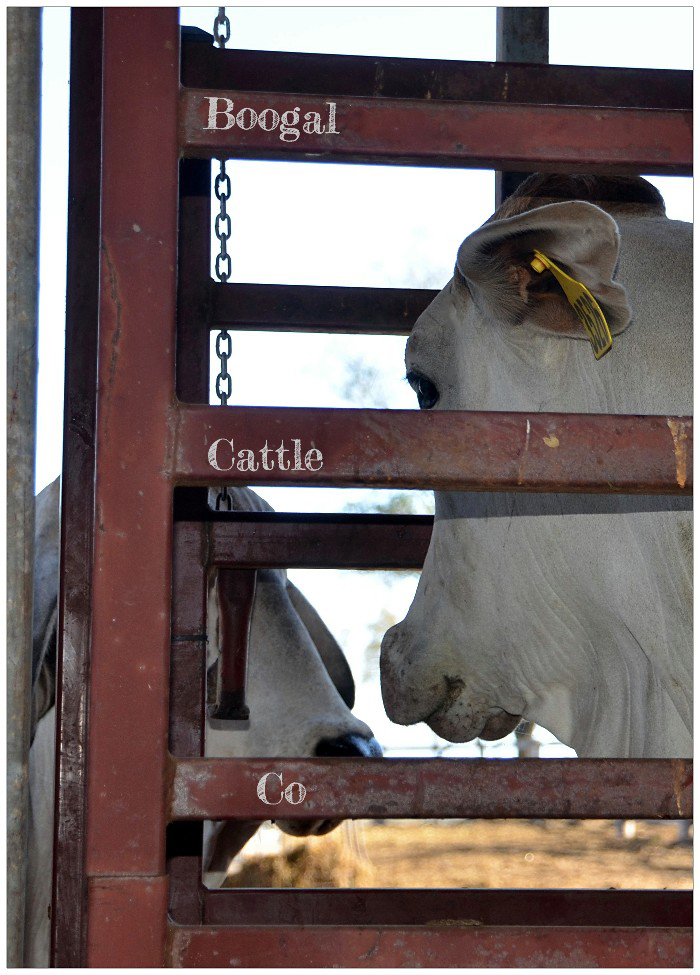 Settling in for another night.
When the programme is finished , heifers will be let out with new  Charolais bull Palgrove Harry  as clean-up sire for a short period.