GRASS FED No 6 Brahman & Charbray BOOGAL BULLS
The season here at "Boogalgopal" has been a patchy one …with some paddocks receiving reasonable rain and others missing out all together.
Our "Glenleigh Bull Depot" which is predominantly scrub  country is looking fresh however and has benefited from some decent rainfall that fell  in January.
At this time of the year we like to run our future paddock sale bulls in to check on their development, temperament etc  to ensure we are happy with our final product.
Both our No 6 Charbray and Brahman bulls handled beautifully and we were really pleased with the quality of the bulls this season….. once again, we have a large percentage of polled animals
In 2016, unfortunately we were unable to supply some of our clients as all bulls were sold out by the end of August, with many of our clients organizing purchases in late Autumn!!
At this stage , no semen testing has been done …that will come later….and all 120 bulls are now back in their paddocks growing out and getting closer to being  sale ready !
Yarding up the No 6 Brahman Bulls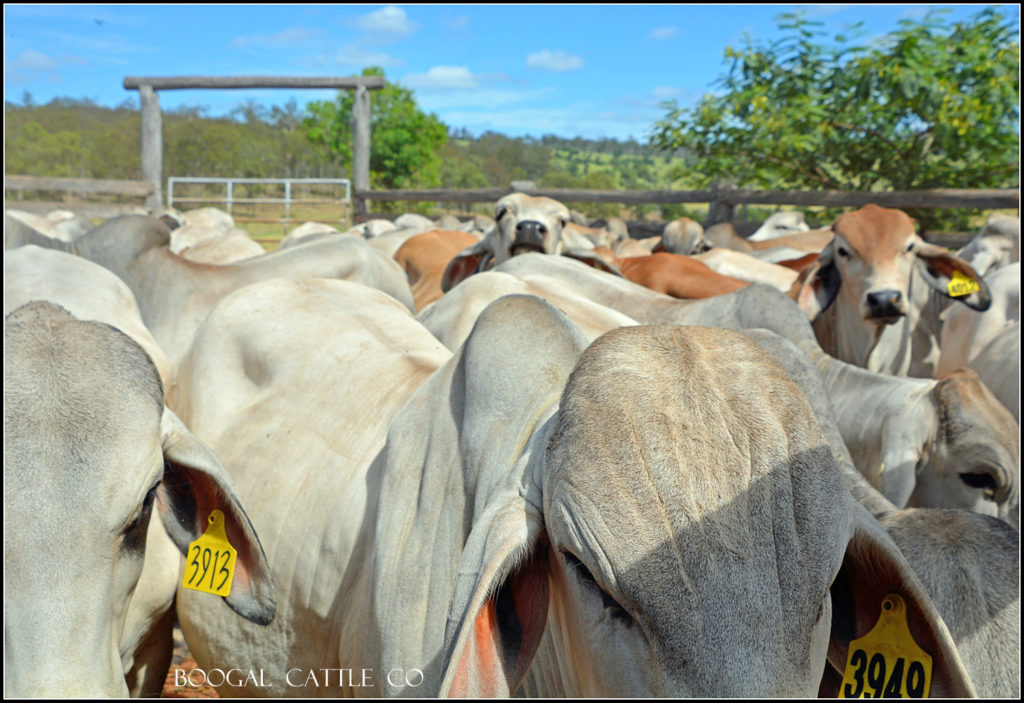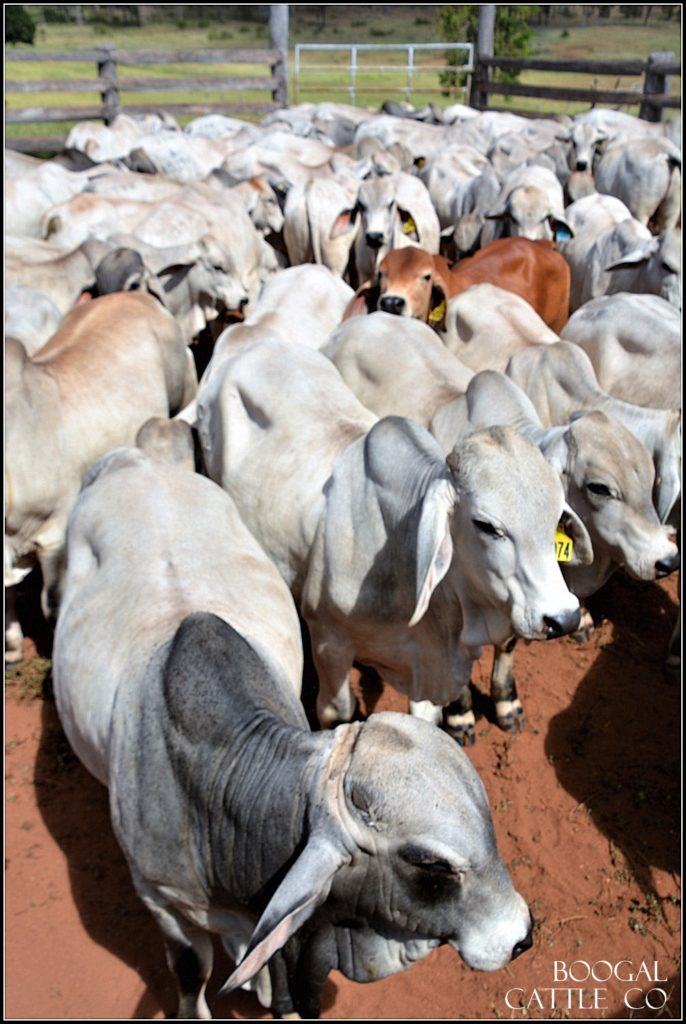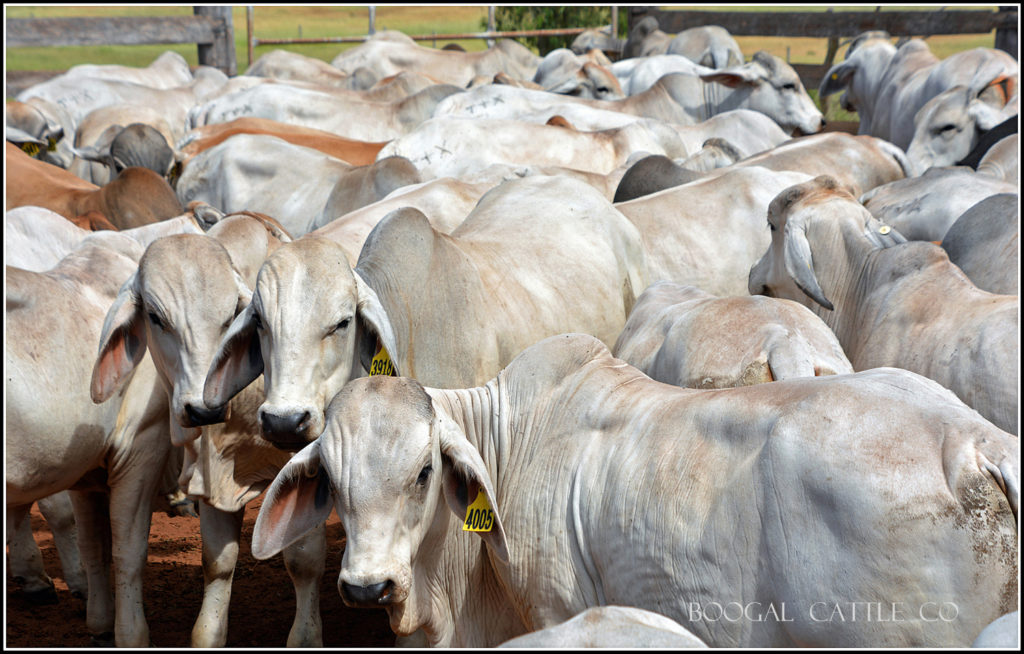 Charbray No 6 bulls  walking in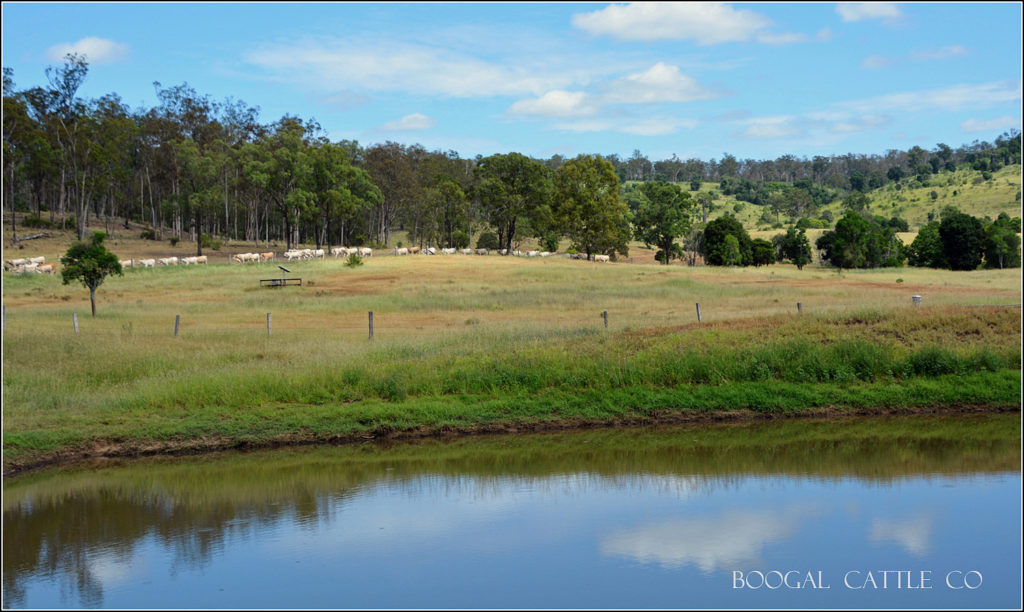 Full of beans !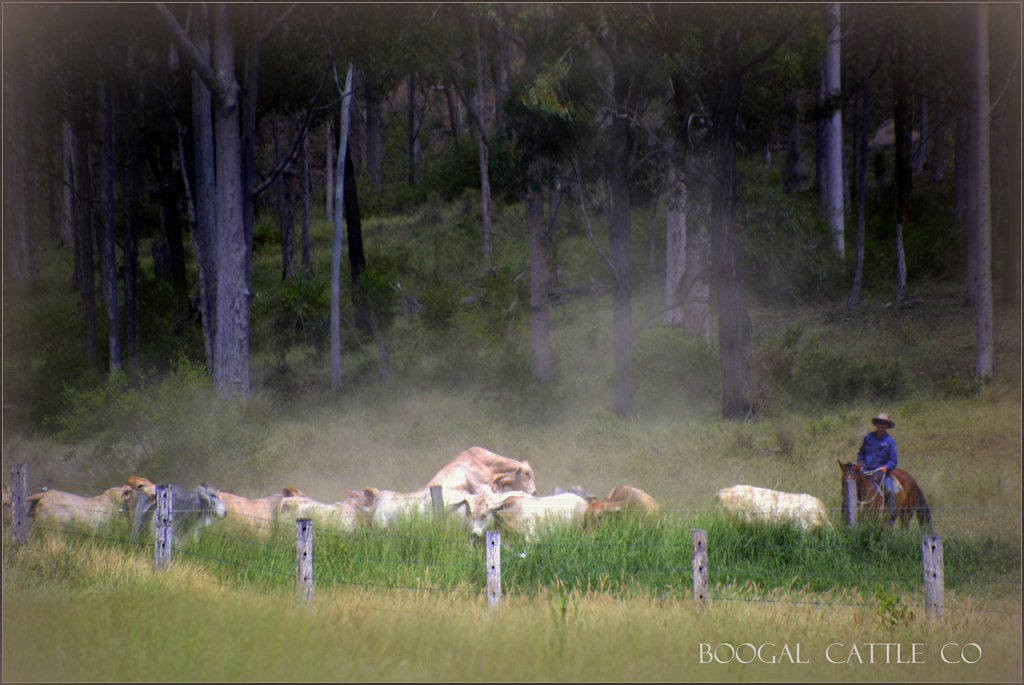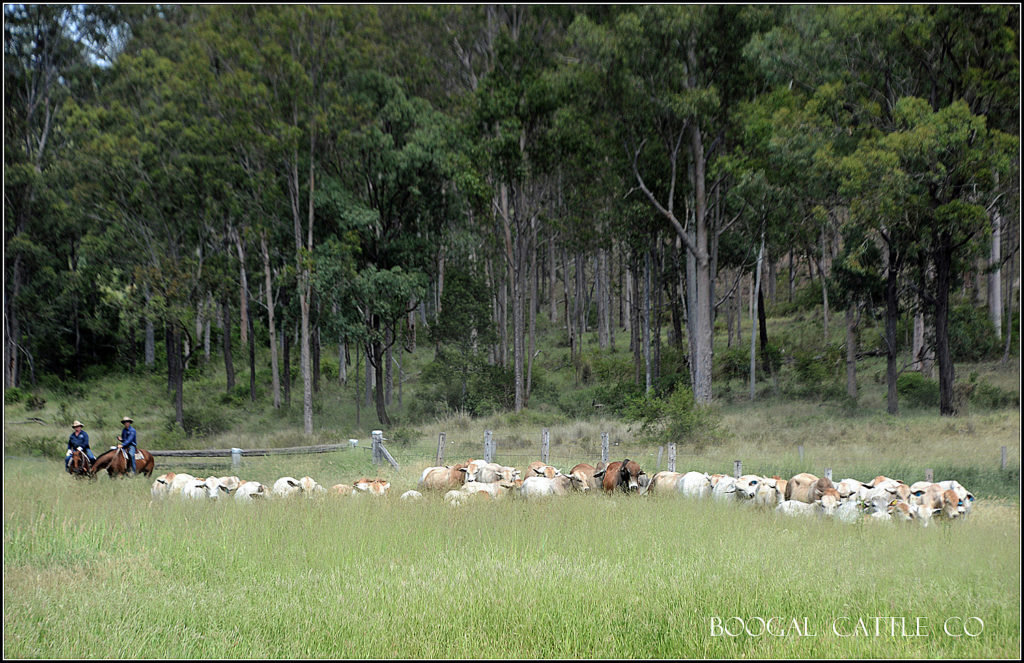 Charbrays (plus crow) walking past laneway dam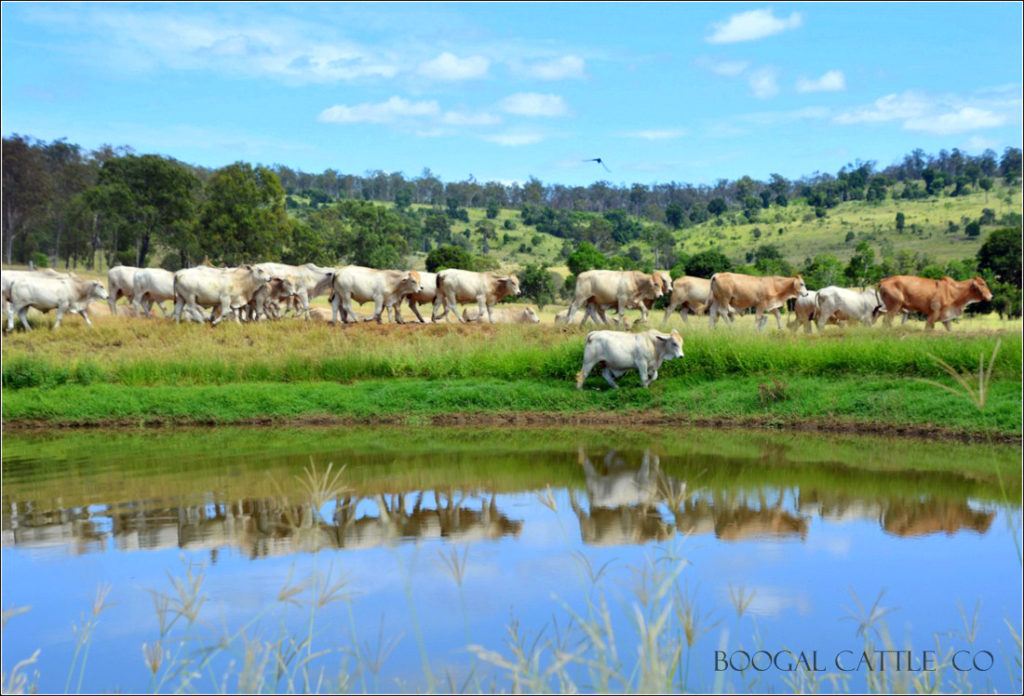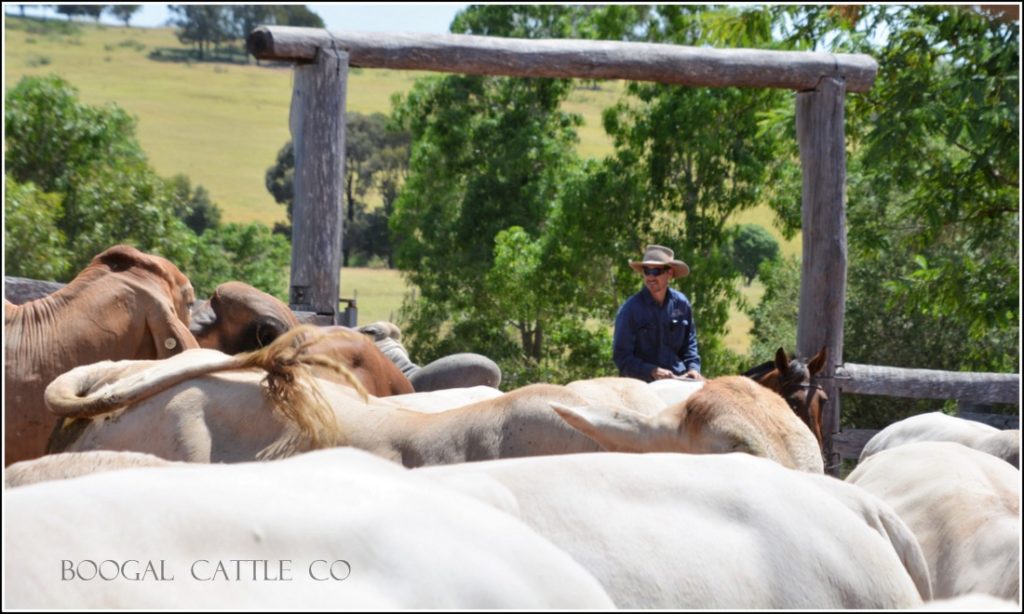 Lance and Tex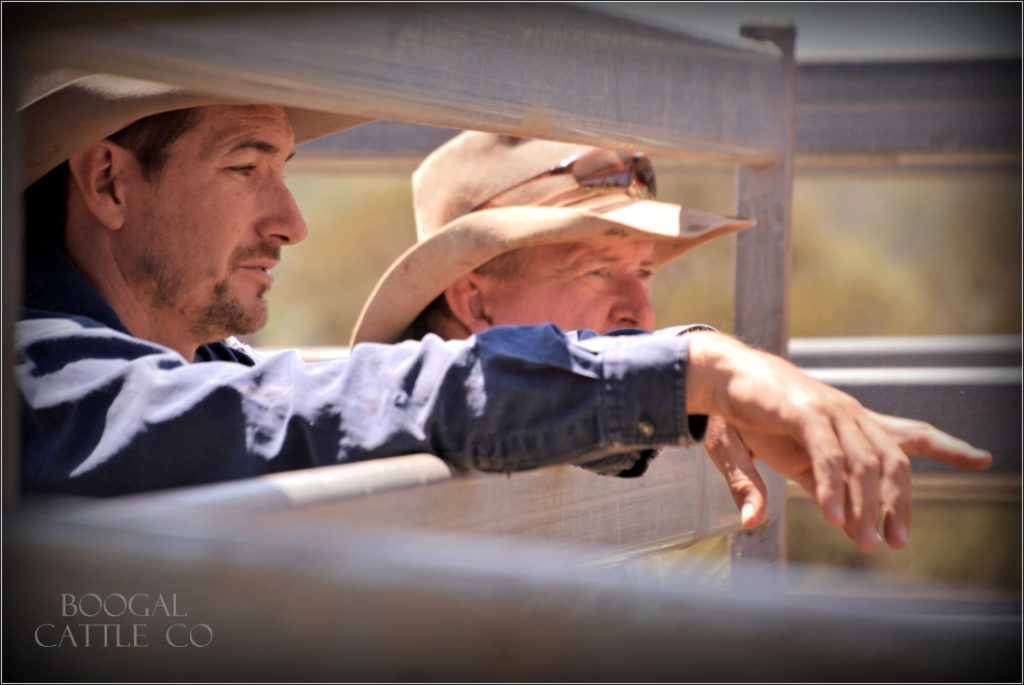 Charbrays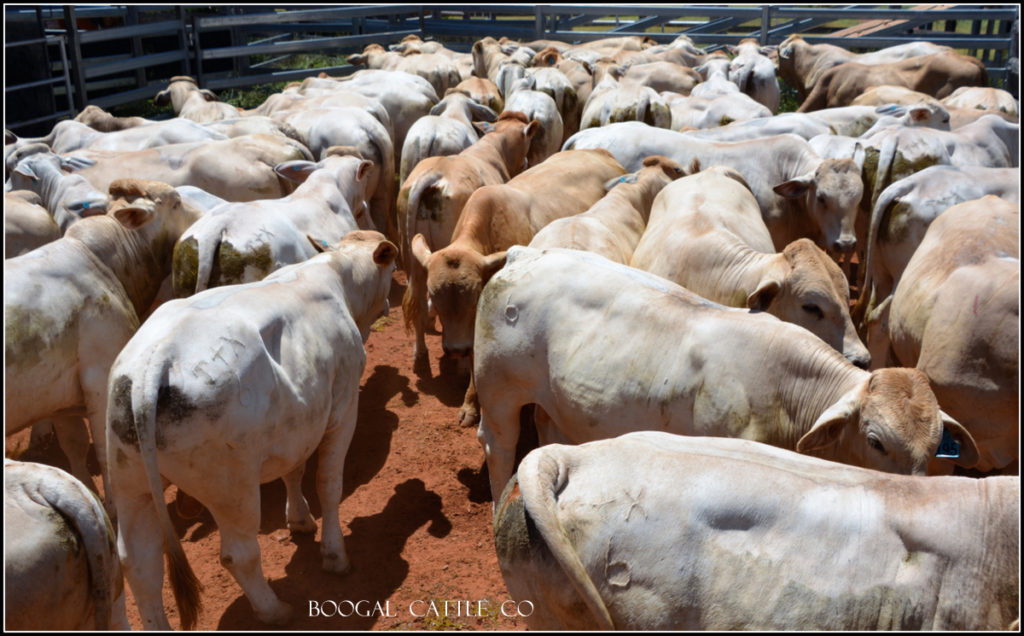 Brahmans feeling relaxed.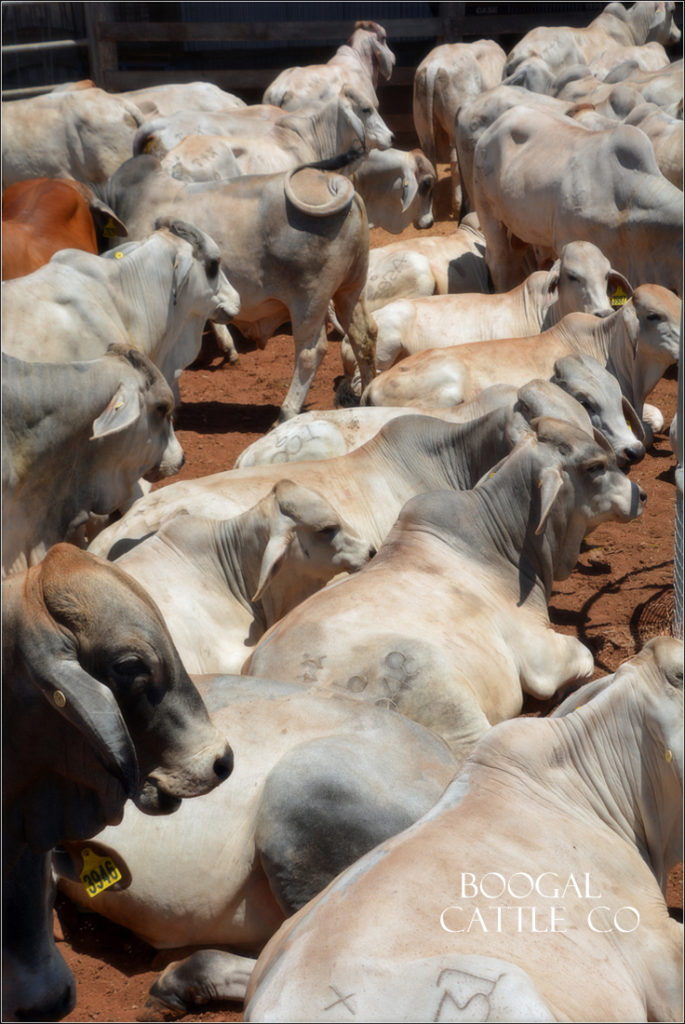 …. and sleepy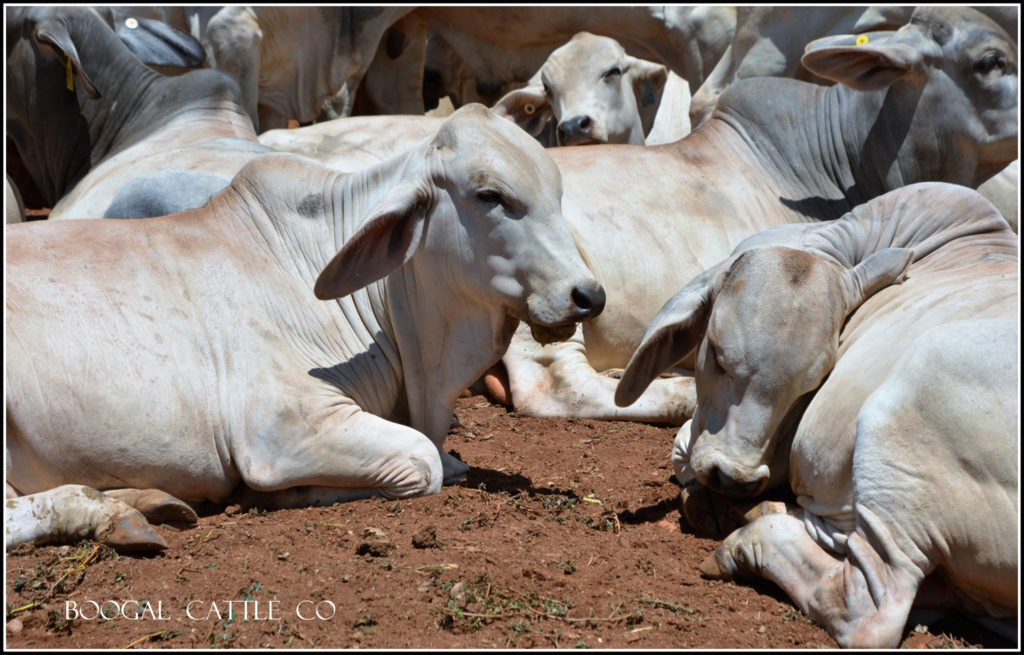 Meanwhile , we have been  treated to some glorious sunrises and sunsets here… waiting for more rain to fall on the rest of Boogalgopal !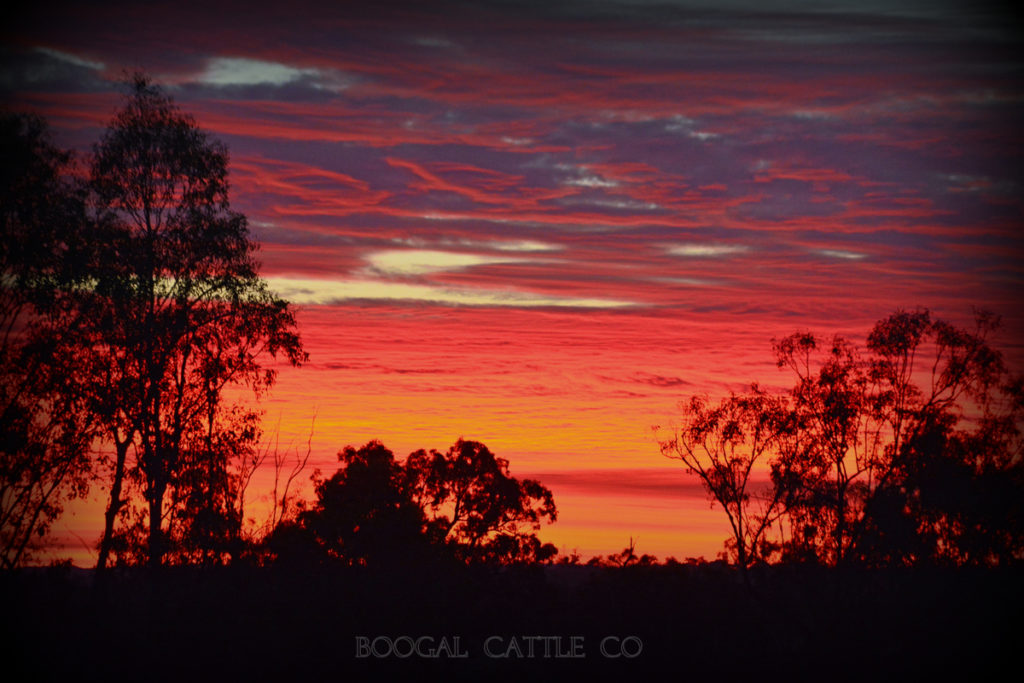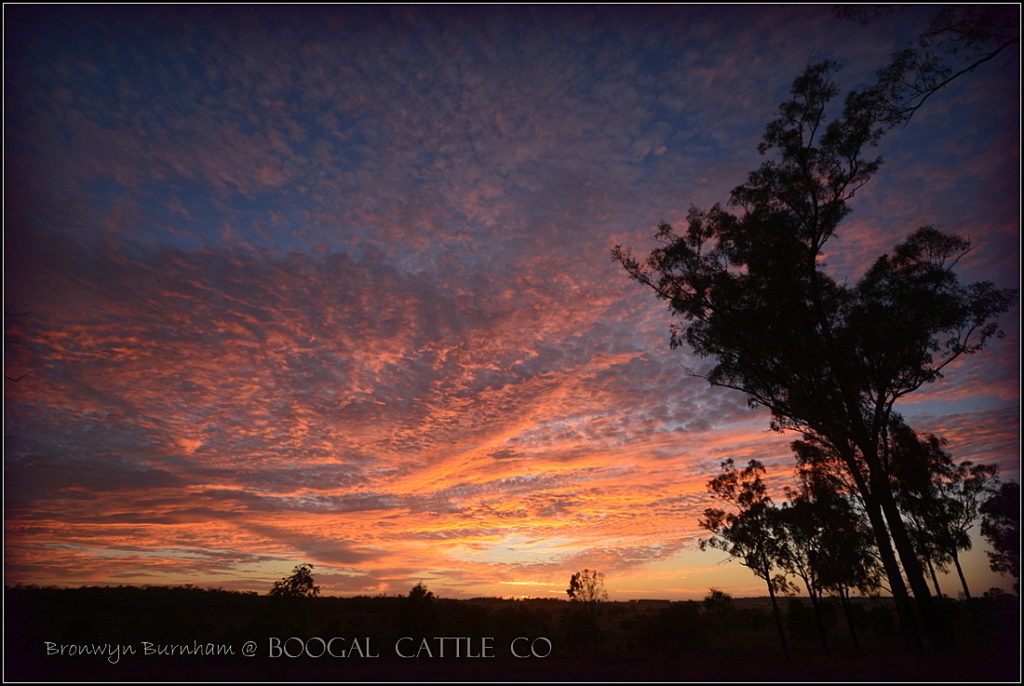 For more information, please call
Tex and Bron       0741675163
or
Lance and Janelle  0741672176
       
'Recognize the Brand… Remember the Quality'