With market requirements consistently demanding younger and younger cattle, Charolais genetics were trialled in the early nineties with excellent results. Buyer response to our yearly offering of Charbray bulls has been very strong with many polled and red factor animals available.
The impressive weight gain of the European animal coupled with the early finishing attributes and suitability of the Boogalgopal Brahman to the environment has resulted in a succesful blend and carcase ideally suited to the premium EU market.
Charbray females are returned to a Brahman bull with our ideal mix being a quarter Charolais infused composite animal.  However, to cater for buyer demand, 75% and 50% Charolais bulls are also available.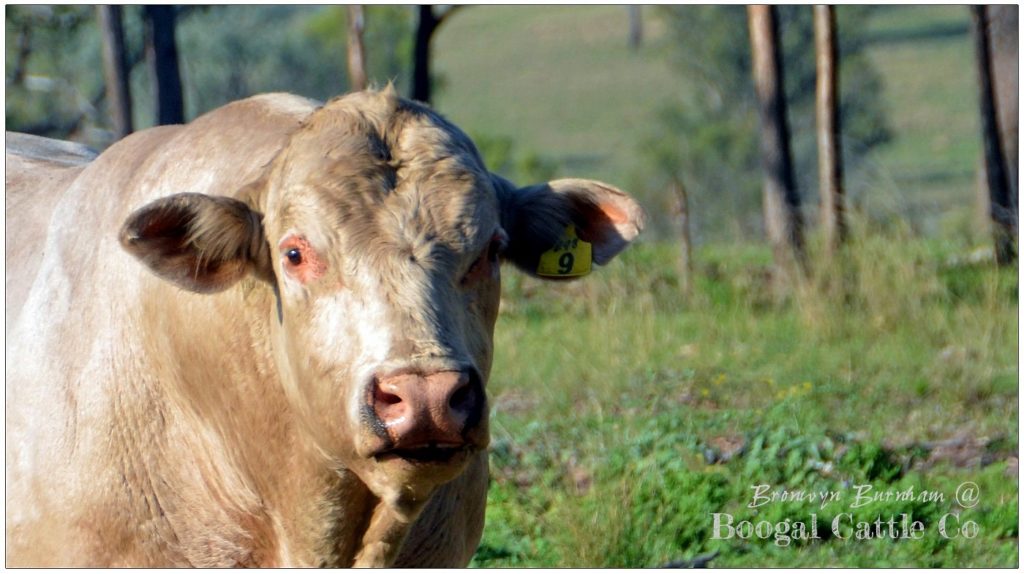 Granville English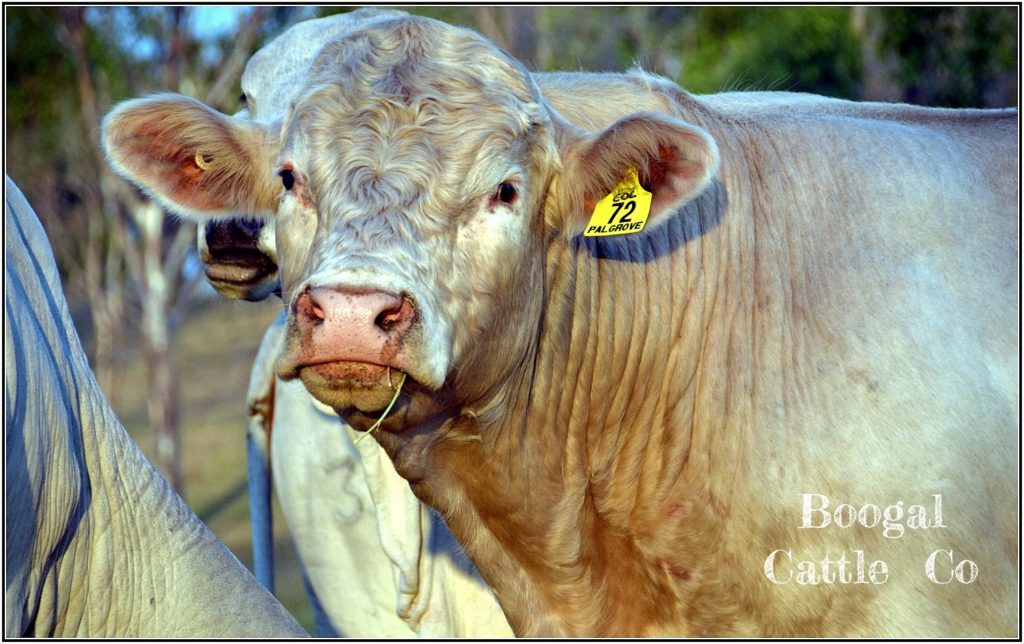 Palgrove H572E(AI)Poll  HARRY
Current Charolais Sires:
Kandanga Valley Jitterbug (P)
Palgrove Harry H572E(AI) Poll
Clare Garth  4 NG G19E (P)
Granville English (P)
Past Charolais Sires include:
Bishop David (P)
Charnelle Crikey (P)
Bishop Deakin D62 (P)
Ayr Elvis's Tardun
Mixhill Benjamin Franklin(P)
Ayr Friars Hertz
Nargoon Nitro
Amberly Quinella (P)
Temana Q28 E
Gobongo Upstart (P)
Gobongo Unicorn (P).
Conroy Big MAc AI
Conroy Titan(((P)
Conroy Trojan(P)
Averlais Zoom
Sunset Sanderson(P)