April 2015 ….in Brief !
April is a month that always seems to be here and gone before you know it ! Well…….. all the months  seem that way these days! It is always a time to fit in the social and family  aspects  of Easter as well as Anzac Day and support the local Shows  in our  North Burnett area.
Alongside these events, the normal run of maintenance , steer consignment and the early enquiries for bull sales all go ahead as usual. Jobs that need attention such as any yard maintenance etc are all carried out so that our weaning which is planned for early May- just after Beef 2015 this year- can all proceed without any undue hitches.
We have had over 94 mms of rain for the month, with 50mms of that total falling on the last day of April!………   and the cooler nights suggest winter is closing in !
Below are just some of the moments  that were captured during April 2015.
__________________________________________________________________________________________________________________________________________________________________________________________________________
The month started with 30mms of rain and these scuds were a common sight for a few days.
(This is the entrance to our 'Glenrock " paddocks)
The cattle are all contented – and why wouldn't they be!
Ample feed and the pattern of their daily routine uninterrupted…….life has been  pretty hassle- free this month for the girls  !
Heading to higher ground for the night
 Poddies run to catch up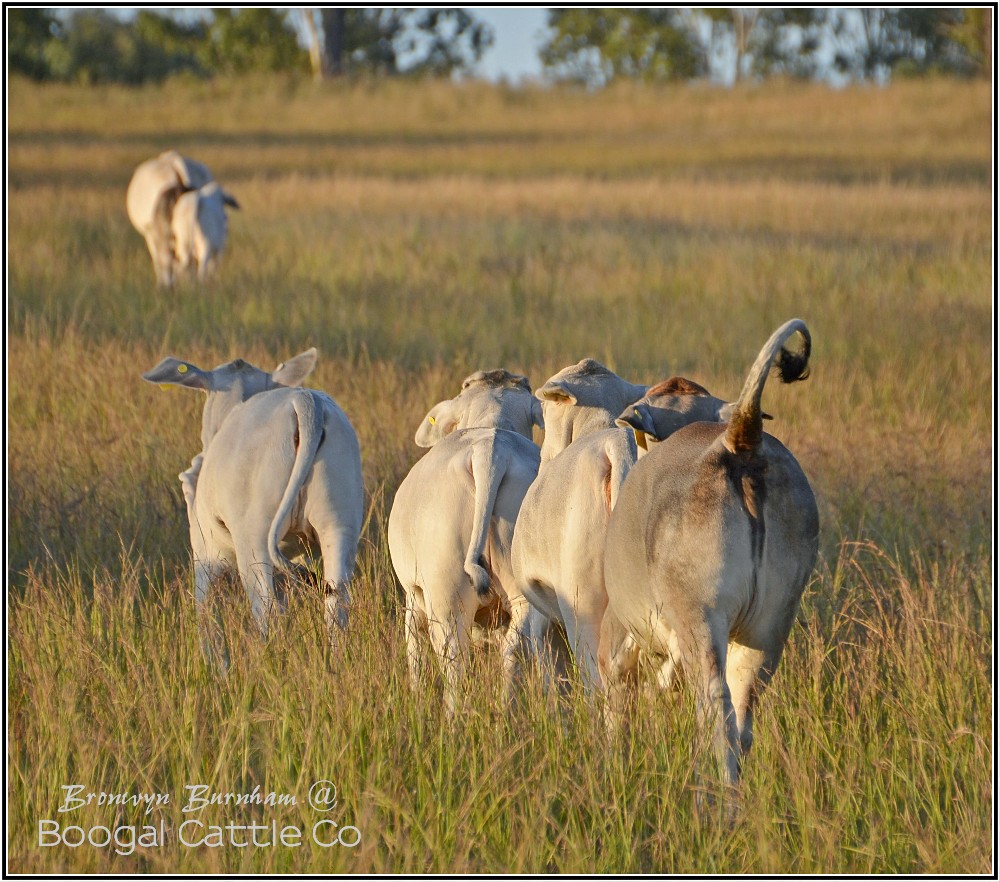 No major mustering this month … but we did muster in the AI mob to do an early Preg test.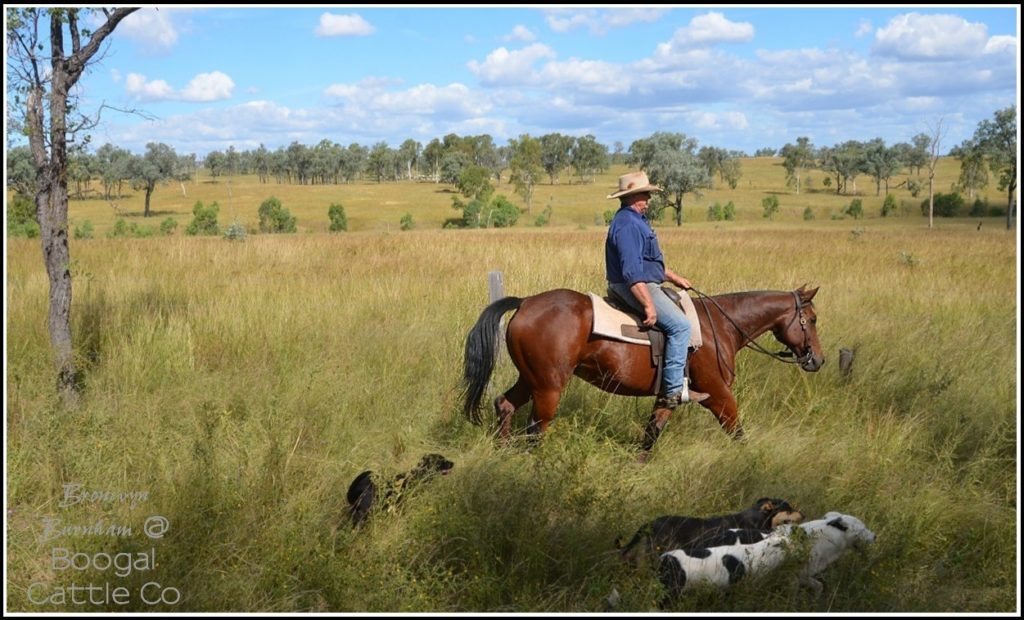 Heifers start to come out of the Main Yards following Preg Testing – all in calf over a tight period – so very happy with that result !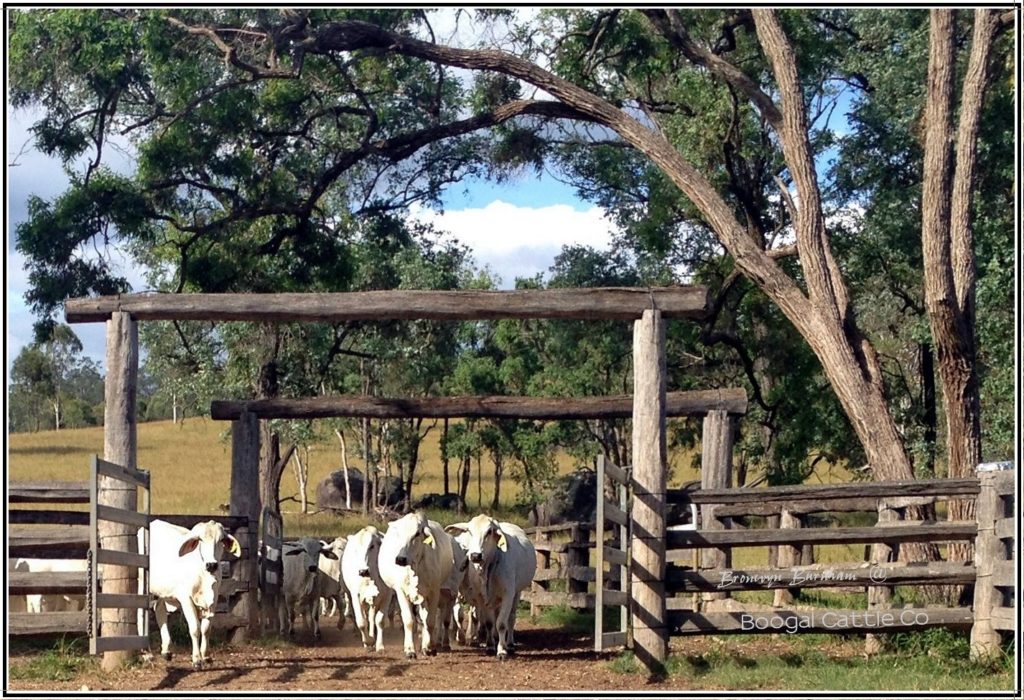 Bringing in a stud breeder paddock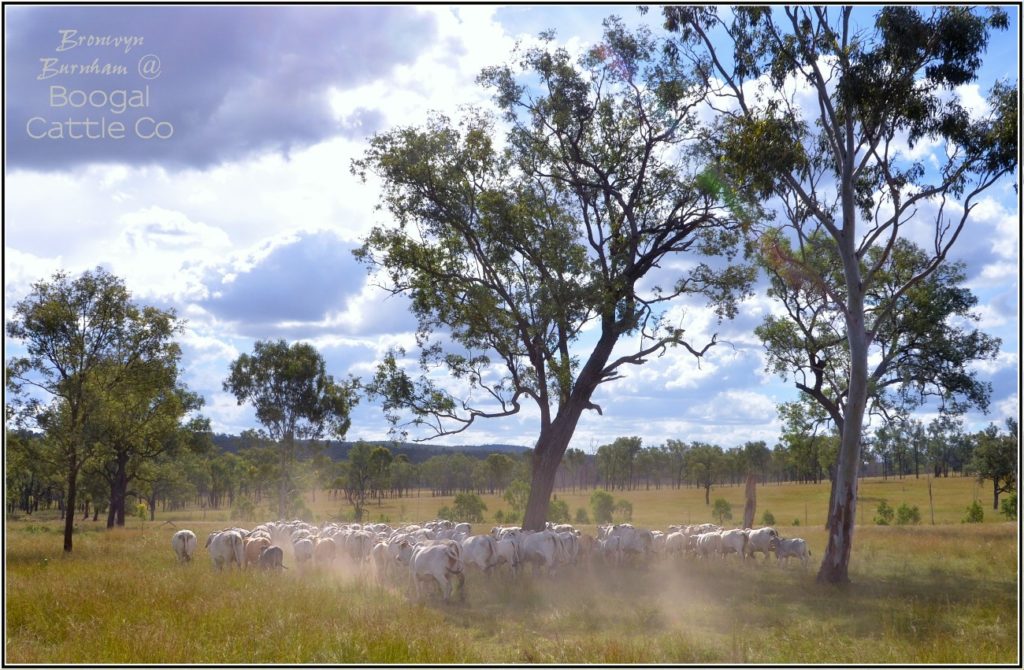 Taking steers back to the paddock at "Glenleigh"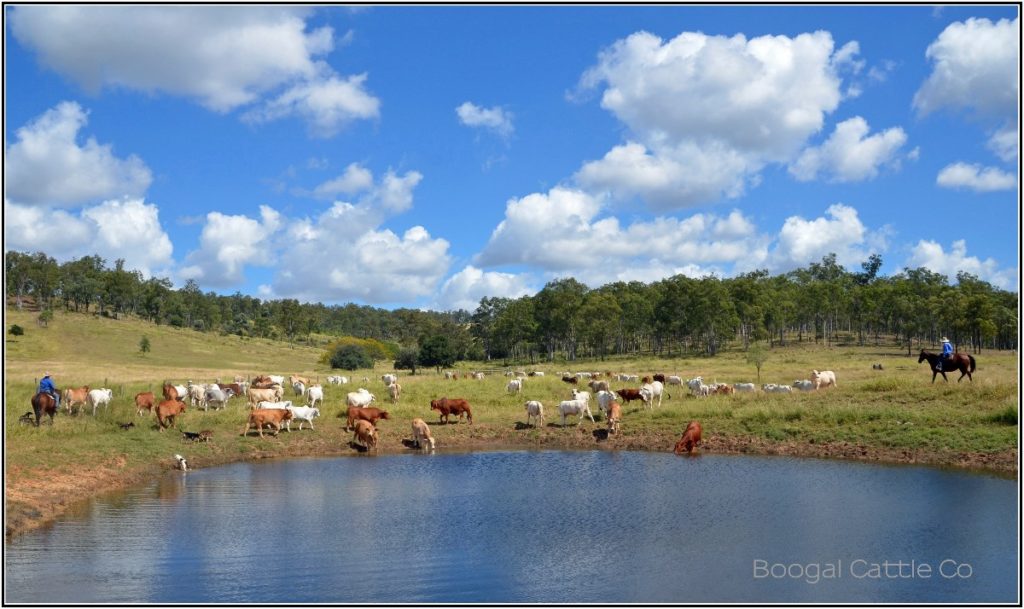 We are still busy repairing roads, fixing water troughs that were flooded and rebuilding roads in the creek country.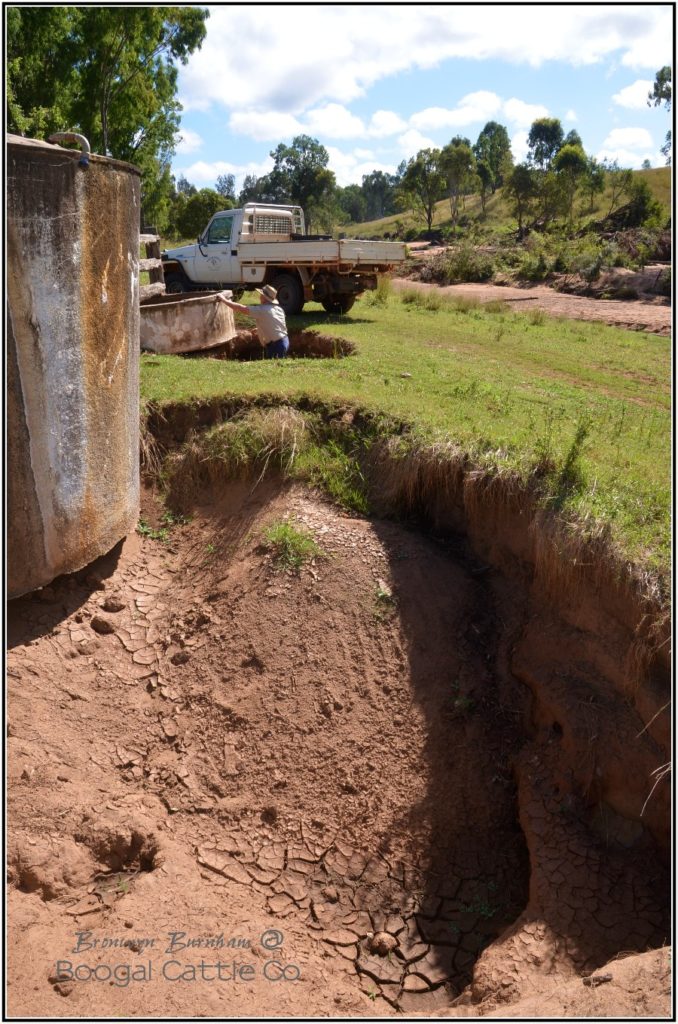 Negotiating the sand deposits in the creek
The waterholes in the creek that filled this year have made some pleasant swimming and picnic spots however!
Unfortunately , these spots are not permanent.
Easter picnic with some of the grandkids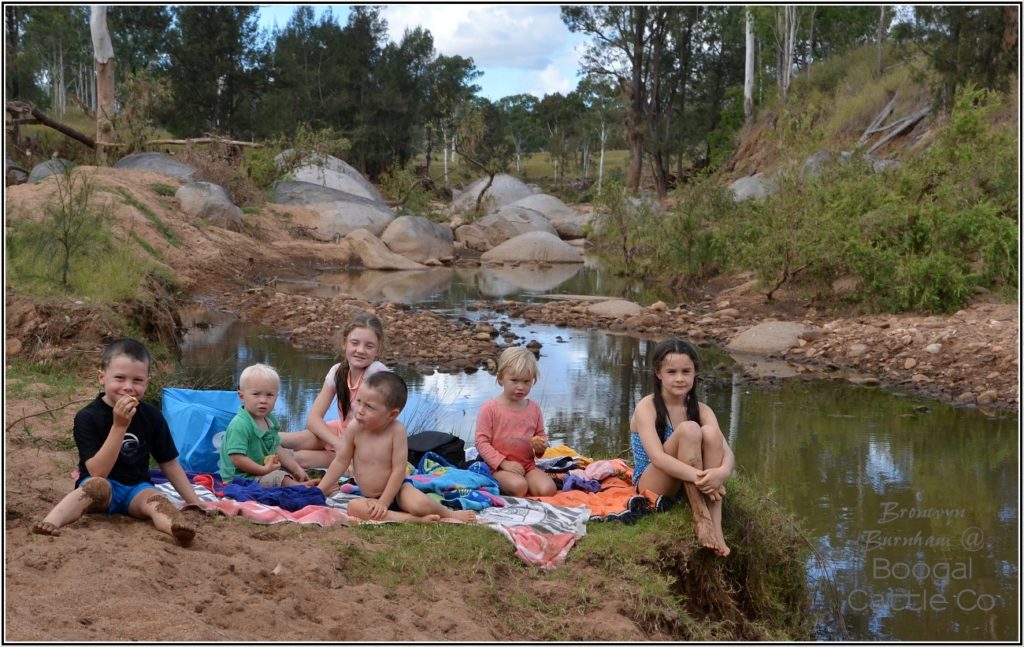 Morning mists up in the Top Creek  Country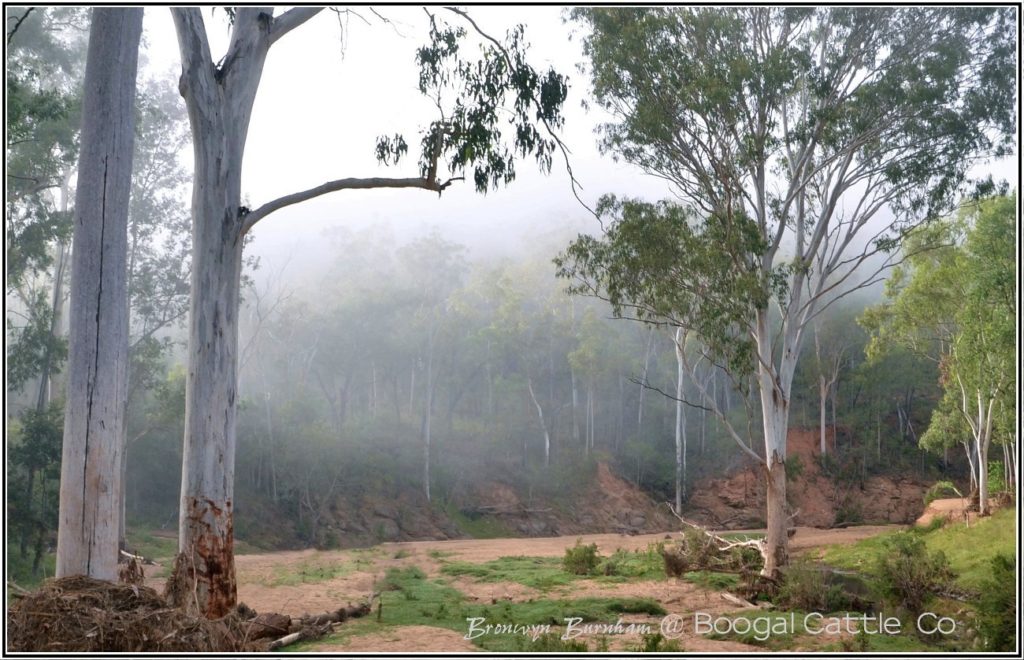 The creek as seen from the high banks up in Top Boogalgopal
Over in the "Glenleigh" paddocks, this year's
Grass-fed Brahman and Charbray BULLS
are enjoying a good season also.
Mustering …….the bulls are feeling fit as they trot down the hill.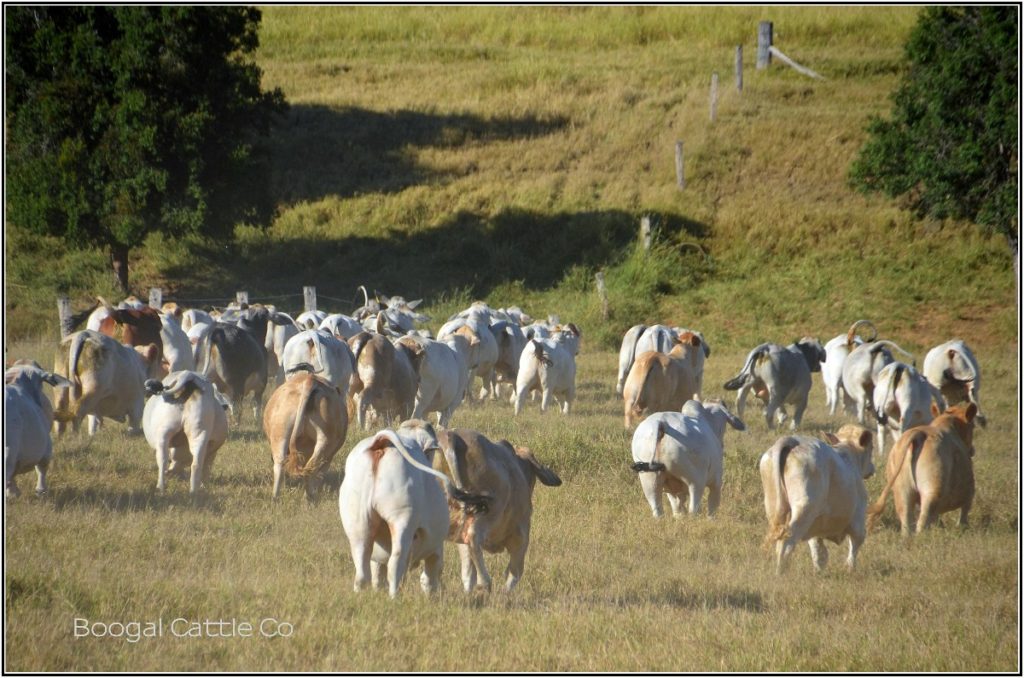 Full of beans !    These bulls are   "Ready , Willing and Able " to head out to work !
Tex yards up some of the grass- reared Grey Brahman and Charbray bulls…. this year's paddock sale bulls are all available for inspection and purchase.
Breeder paddocks……..
and our calves are looking great and ready for weaning . This is Boogalgopal Miss Jacinta 3860
Heifer calf  out of "Boogalgopal Jacinta Babe 3339″ by Boogalgopal Star Pistol" (son of LMC Pistolero)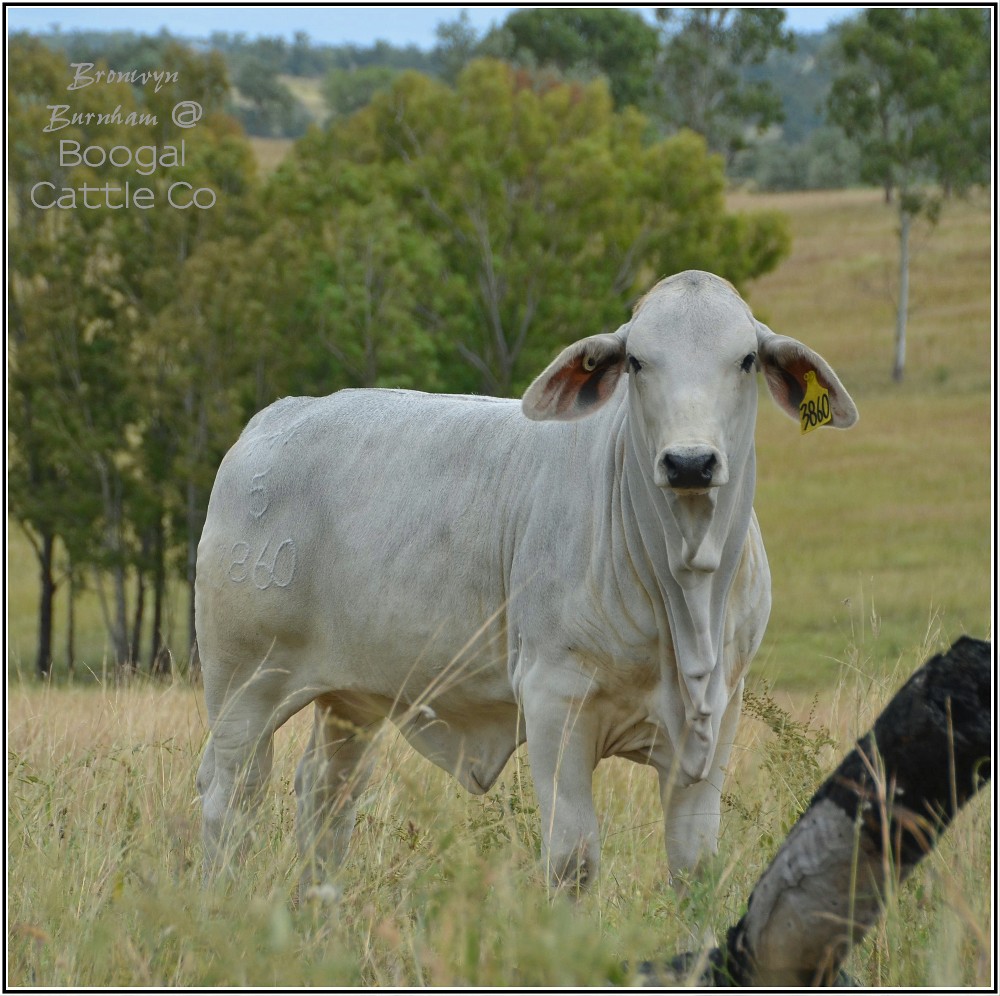 Charbray bull calf Boogalgopal 259 ..Dam: Boogalgopal Casual Vanilly 3130 GP
  Sire: Charolais Granville English Polled
Bull Calf "Boogalgopal Star Umbrella"
  Dam:  Boogalgopal Umbrella Miss
Sire :Boogalgopal Star Pistol
Random group of calves and cows – Storm building in background  with sunlight on grey tree trunks!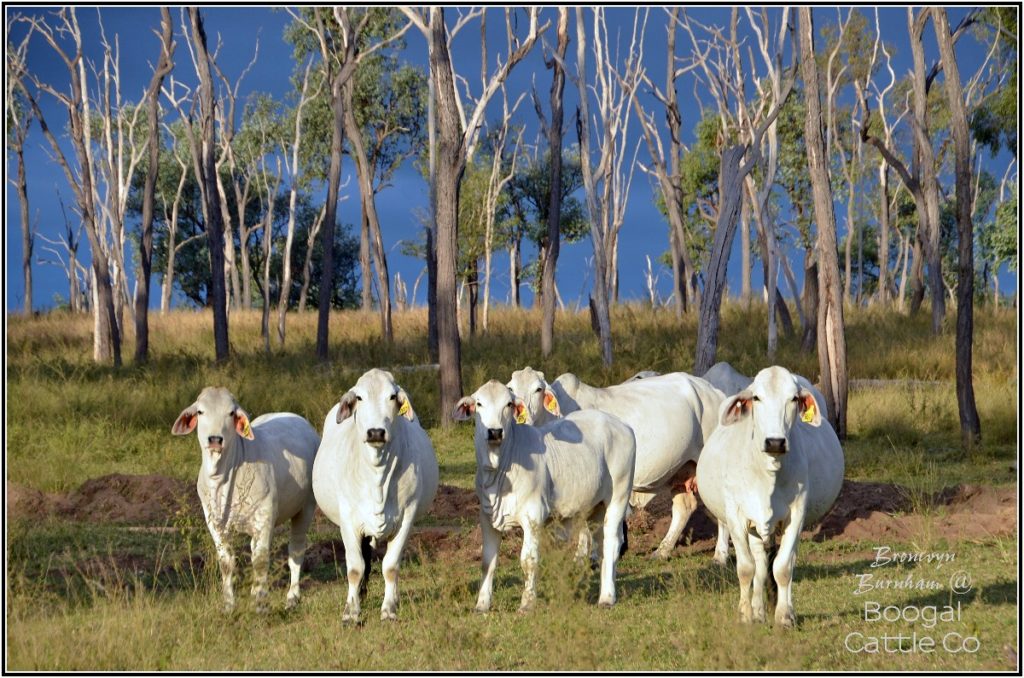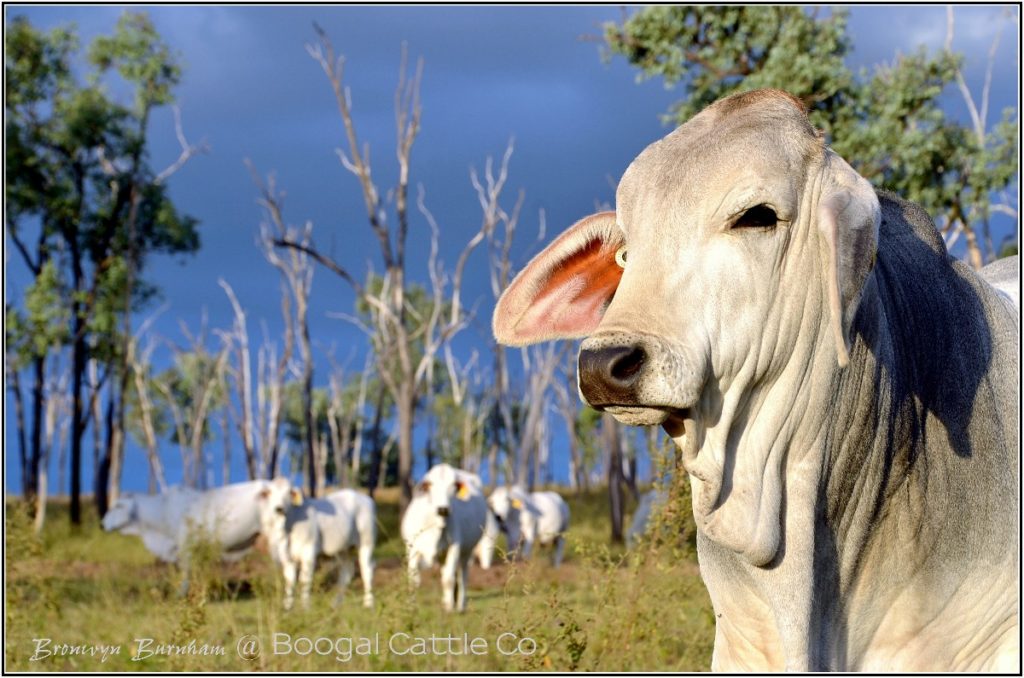 Boogalgopal Miss Marshell with Charbray Bull Calf  by Granville English……late afternoon
Bull Calf "Boogalgopal Fairy Man 3829 "takes a good look at the camera !….(flanked by a couple of heifer calves also by El Ja Garfield Manso)
Sire: El Ja Garfield Manso
Dam: Boogalgopal Little Fairy Joy 3334
Photo shoot for a media story  below !! Tex and Bron
Lance, Janelle,Prue and Max
Cooler nights have brought some delicate shades into the sky at dusk.
It seems to be  a good sign !…….. When we see red tailed "Black Cockatoos" , the rain seems to follow !
……and this season there are PLENTY  of these raucous  birds about!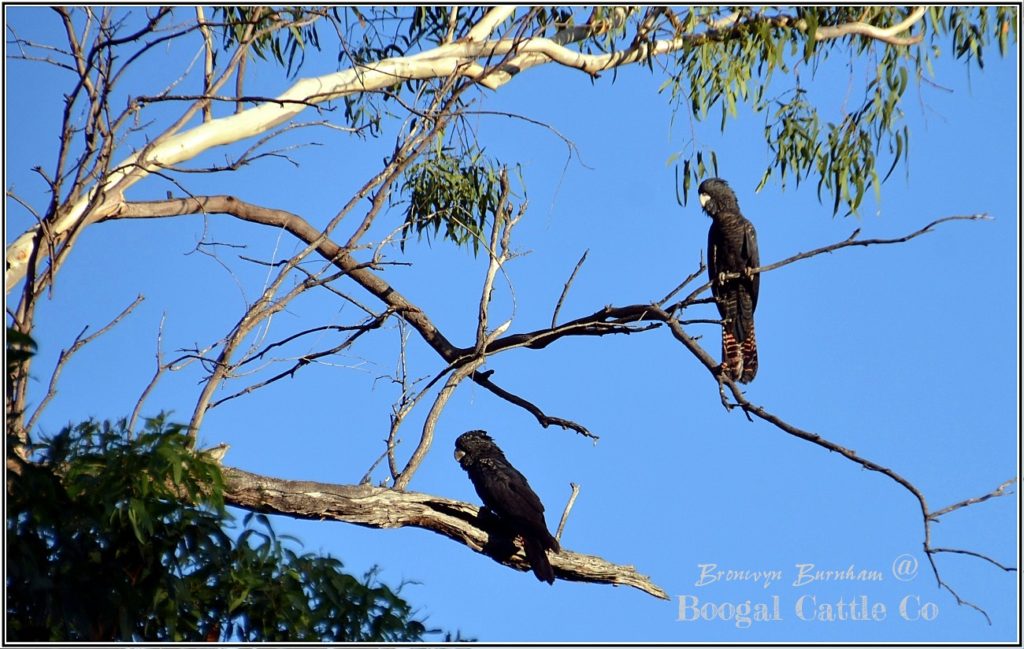 What a way to finish the month !!
A wet,wet day for the last day of April!…..time to hit the office ( for me….) and the  shed for the men !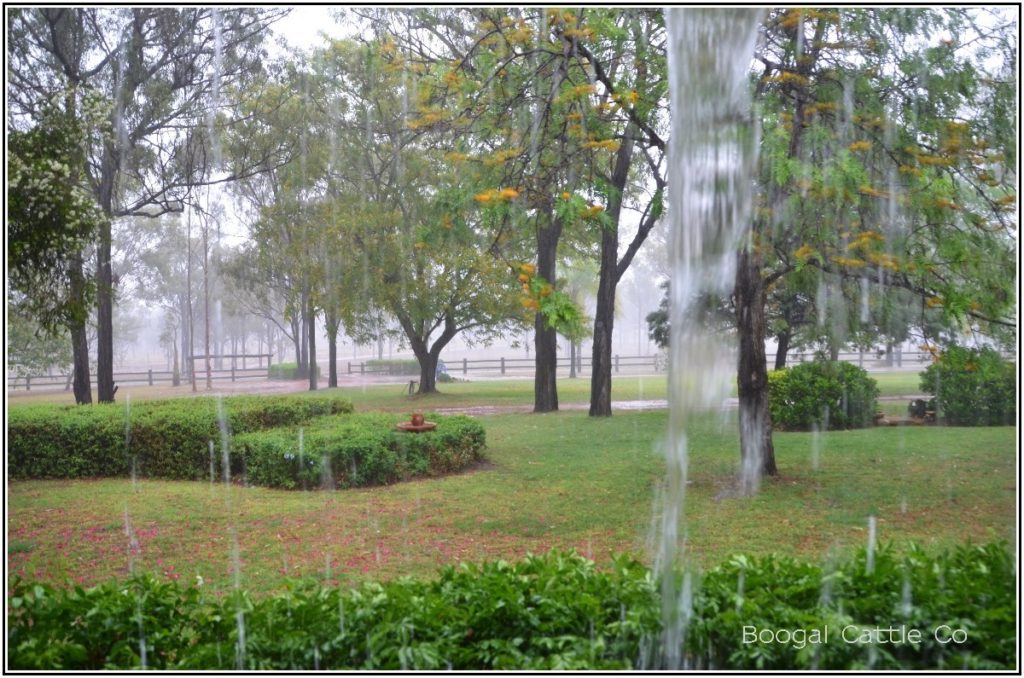 Brahman and Charbray grass- fed bulls are available for inspection
Contact us to make your selection

Tex and Bronwyn   0741  675163
Lance and Janelle    0741  672176
Regular weekly updates on our Facebook page