2017 CALENDAR…POSTCARDS from the PADDOCK
Our 2017 Calendar "Postcards from the Paddock"  is now ready for purchase

.
The calendar is an annual publication featuring authentic images  captured by Bronwyn during the course of the working day.
All images are captured on  "Boogalgopal", our cattle property, situated in the North Burnett, Queensland .
Features include
* Ring bound on sturdy satin lustre  non-curl  cardpaper.
* Full hanging size 42cms  x 30 cms……….. folding back to a handy desk- mate size of  30cms x 21 cms
*Full-sized bush images featuring brahman cattle, mustering , working cattle dogs, Australian fauna and, of course, the obligatory sunset scene.
* A sleek calendar with large clear uncluttered date boxes framed in rich earthy tones
* Basic Public Holiday dates and full moon dates are noted.
* Price per calendar is $25 + $5 post and handling etc with discounts for orders of 5 or more.
* Your calendar is presented in a clear cello plastic  sealed envelope to help keep article looking new and fresh.
To order
or
2. Ring Bronwyn    0741675163
or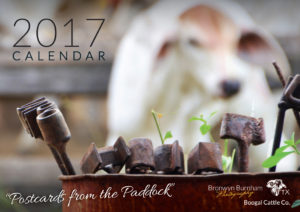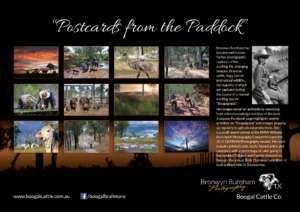 (Monthly images  below shown without black ringbinding in centre of calendar)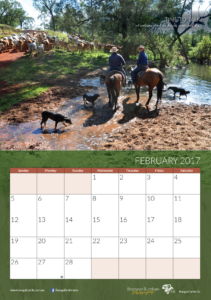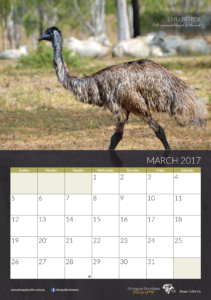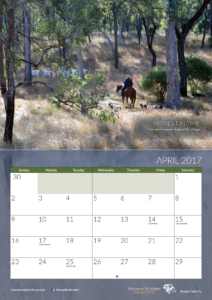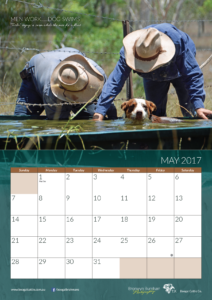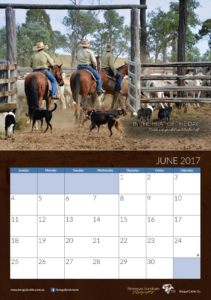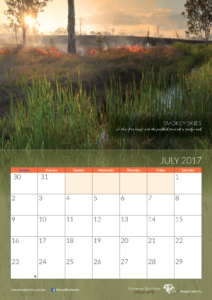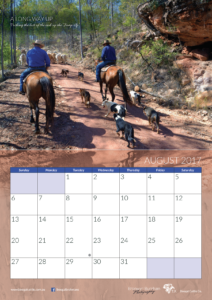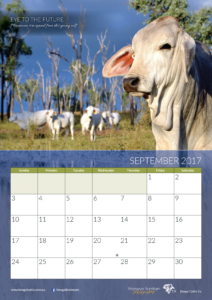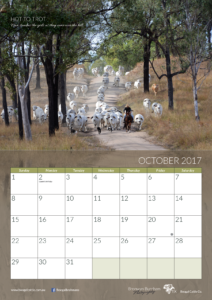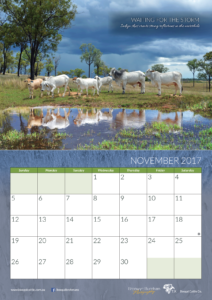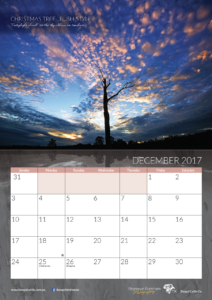 As in other years ,
the 2017 Calendar "Postcards from the Paddock" is also available through Bush Christmas Exhibition held in Toowoomba Dec 1 through until Dec 10
CHRISTMAS CARDS…with a distinct 'BUSH  FLAVOUR"
5 new designs are available this year.
Cards are all DL  size  with envelope included, blank inside for your own words.
Prices at $4.00 each. Discounts can be arranged for bulk purchases.
Please call us on 0741675163 for calendar orders or enquiries for Brahman and Charbray bulls and females.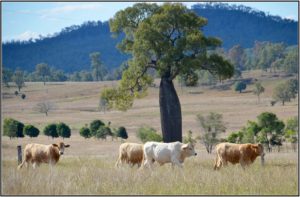 Cheers for now
Tex, Bron, Lance and Janelle at Boogal Cattle Co