2016 CALENDAR "Images of the Bush ….from the Saddle"
Our 2016 Calendar "Images of the Bush….from the Saddle"  is now ready for purchase.
The calendar is an annual publication featuring images captured by our own  Bronwyn Burnham Photography ( of Boogal Cattle Co) during the course of the working day.
.
Features include
* Ring bound on sturdy satin lustre  non-curl  cardpaper.
* Full hanging size 42cms  x 30 cms……….. folding back to a handy desk- mate size of  30cms x 21 cms
*Full-sized bush images featuring brahman cattle, mustering , weaning, working dogs and, of course, the obligatory sunset scene.
* A sleek calendar with large clear uncluttered date boxes framed in rich earthy tones
* Basic Public Holiday dates and full moon dates are noted.
* Price per calendar is still $20 + $5 post and handling etc with discounts for orders of 5 or more.
* Your calendar is presented in a clear cello plastic  sealed envelope to help keep article looking new and fresh.
To order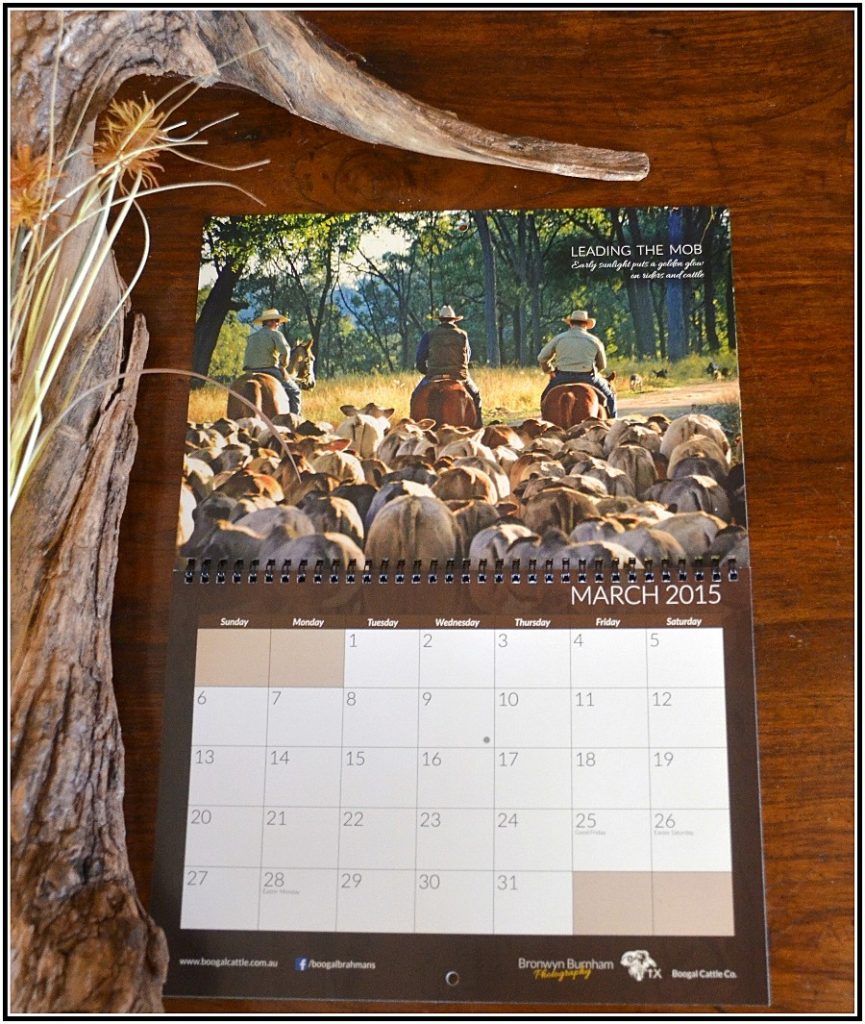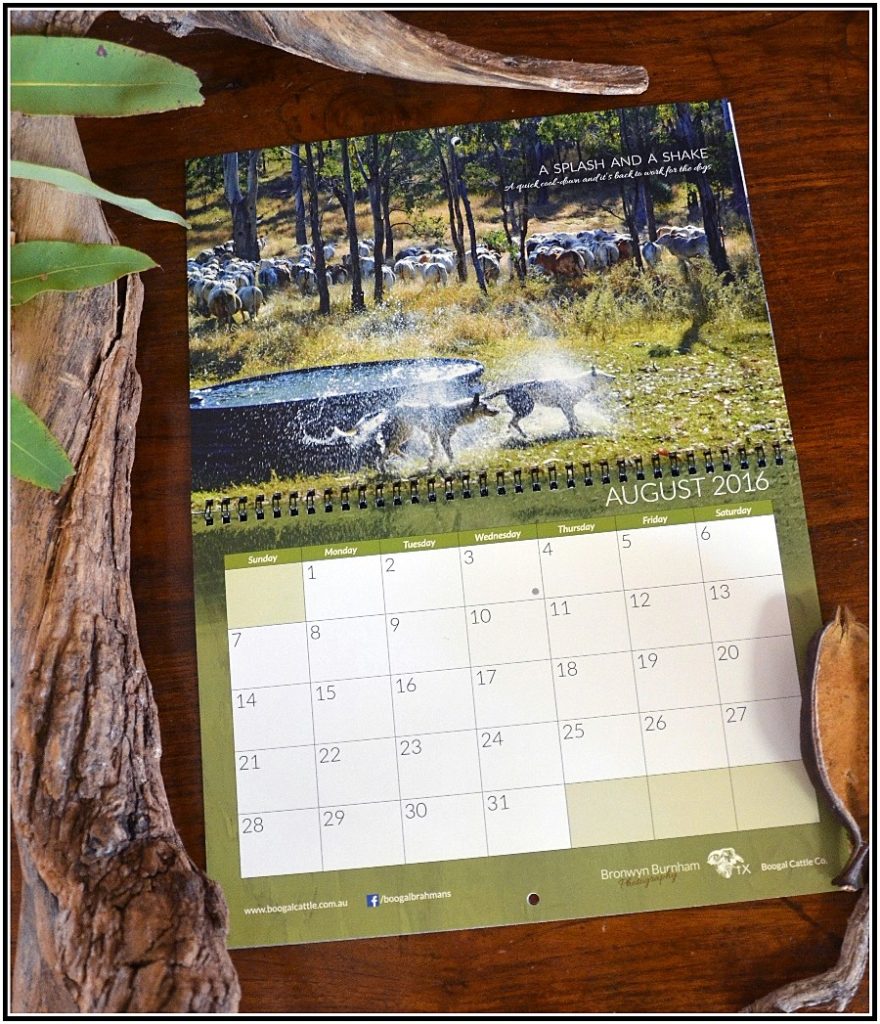 As in past years, our 2016 Calendar will also  be on sale through Bush Christmas Exhibition at Toowoomba, Dec4 to Dec 13,
where commission on sales is directed to a great cause – 
ICPA   –  Isolated Children and Parents' Association.
To order your copy,or copies, please email Bronwyn  at
boogalcattle@activ8.net.au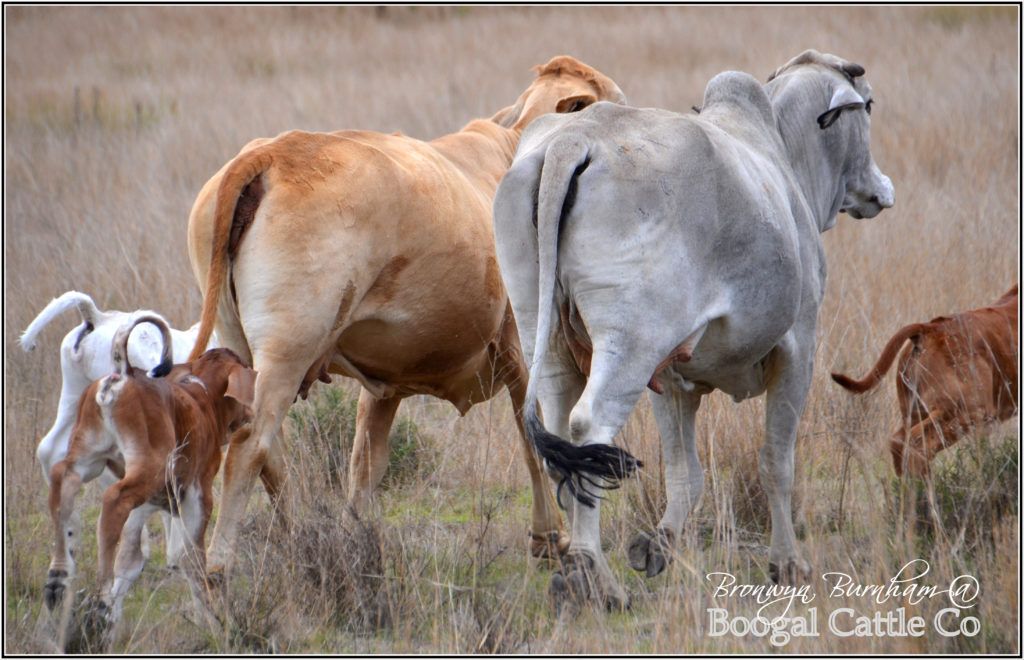 Spring….. and the calves are arriving
Brahman and Charbray paddock reared bulls available…call us on 07 41675163
To keep up to date with some of the happenings at' Boogagopal',  check us out at
www.facebook.com/boogalbrahmans